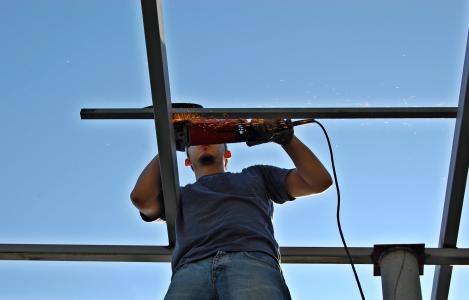 Construction employment saw some improvement in February as 141 out of 337 metropolitan areas had increases in construction jobs compared to one year earlier, according to an analysis of federal employment data by the Associated General Contractors of America.
Dallas-Plano-Irving, Texas, had the largest increase in jobs, adding 7,500 (8 percent). Battle Creek, Mich., had the highest percentage increase, 27 percent, an addition of 300 jobs.
Atlanta-Sandy Spring-Marietta, Ga., lost the most construction jobs in the one-year period—9,400, or 10 percent. Steubenville-Weirton, Ohio-W.Va., lost the highest percentage of jobs, 32 percent, or 1,300 jobs.
According to the association, the slightly positive numbers are likely a result of improved weather condition in February, aided slightly be the stimulus and other federal programs. The construction market in general remain weak, with construction spending dropping to an 11-year low.