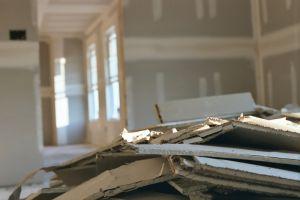 The U.S. Consumer Product Safety Commission has so far been unable to persuade Chinese makers of defective drywall to compensate U.S. homeowners, Insurance Journal reported.
Commission Chairwoman Inez Tenenbaum this week met with officials at China's Administration of Quality Supervision, Inspection and Quarantine. She said she planned to readdress the drywall compensation issue at this meeting.
The drywall in question was imported to the U.S. after Hurricane Katrina as part of the effort to rebuild damaged homes. Approximately 4,000 homeowners have since filed complaints about the product, saying that it emits a strong odor and causes appliances to fail. According Tenenbaum, tests of some Chinese drywall showed that it released higher concentrations of hydrogen sulfide than U.S.-made products.