Many remodelers take their suppliers for granted and are satisfied with a purely transactional relationship. But those who put forth the effort necessary to create partnerships with suppliers reap benefits that give them a distinct advantage in the marketplace. This month we talk with two remodelers about how they build and maintain those relationships, what the benefits are for each party, and what each party expects from the other.
This month featuring: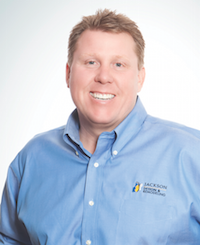 TODD JACKSON
President, Jackson Design & Remodeling
Celebrating 25 years in business last year, this design/build company serves San Diego County and employees 44, including 19 in design. Revenue is $13 million-plus; average job size is $200,000.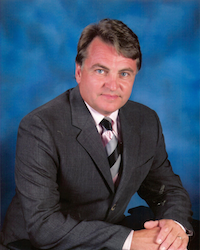 STEVE KLITSCH
President, Creative Concepts Remodeling
This 10-year-old western Maryland general contracting company has five employees and generates about $1 million in revenue. The company specializes in kitchens, baths, and other interior projects.
Sal Alfano: To make sure we're talking about the same thing, what do you mean by "supplier"?
Todd Jackson: We have specific vendors for specific products. So for example, we don't carry tile in our showroom. We have some samples, but for selections, we accompany clients to the tile store. And we do the same with lighting, plumbing, and appliances—those are all suppliers that we have relationships with.
Steve Klitsch: I follow that same model for things like lighting, ceramics, countertops, and flooring. At the first meeting, I give clients a list of the vendors I would like them to work with. I do that because those suppliers are part of my company culture. I've talked with their salespeople and have sometimes even made presentations at their sales meetings so that my vendors know who I am, what we do, and how I want them to treat my customers. That makes them an extension of my sales staff even though they are not on my payroll. 
Alfano: How did you come to work with the suppliers that you now use?
Jackson: Once you're working with a company and you find a salesperson you're comfortable with, the next step is to build a strategic alliance with that supplier. Maybe you set up a referral arrangement, or you start to talk about exclusivity. Last year 90 percent of our appliance and plumbing fixture orders went to one supplier—a total of more than $800,000. I could have spread it out, but then I'd have to keep track. Plus, instead of being a small fish with several suppliers, I'm a big fish with one.
But a lot of it is about what level of service the supplier will offer when a problem arises. And like Steve said, it's important that their sales staff acts as your sales staff. For example, every time we buy a shower valve, our supplier automatically includes an extension because he knows that we typically do a mud set float. It irritates our clients if they have to go back and pay for an extension for that valve. So our supplier knows to include the extension on all of our orders.
Klitsch: Here's another factor: We often work with allowances, and sometimes our clients insist on buying online because they can get a special deal. About 25 percent of the time, the order is wrong, but even when it's correct, we might need something additional, like the valve extension Todd is talking about. Now I tell people that they can pick it out, but I will buy it. That preserves the kind of control that Todd and I have when we're telling people which suppliers to go to.
Jackson: For Web ordering, we require that clients sign an online retailer agreement that says clients can order materials from wherever they want, but if they order something on their own and it comes in wrong and they ask us to handle it, there's a cost for that. We explain to clients that one of the reasons why they hired us is our vendor relationships. In the end, 95 percent of the time the client just goes with us and our suppliers.
Alfano: Thinking about suppliers as salespeople, I imagine that some are better than others.
Klitsch: Yes. A good example is my plumbing dealer. I used to send clients to a different supplier, but the salespeople there were too technical, giving the clients information they didn't understand. Clients want to know if the product's reliable, how well it works, and how long it's going to last. So I switched. My new supplier speaks plumbing in layman's terms.
Alfano: Did you have to coach them on that?
Klitsch: No, but after that first experience, I talked with them and explained that the reason I sold that job was because their guys took the time to explain in layman's terms about the faucet instead of hitting my clients with a lot of technical jargon they didn't need. Since then, I've incorporated that technique into my own sales process too.
Alfano: How do you approach a supplier about a special relationship? What are they looking for?
Jackson: The vendor is looking for somebody who knows how to work a "clean business." So when an order is processed, it's processed thoroughly and he doesn't have to pick it up three times. They want somebody who brings in clients who are actually purchasers and aren't just shopping around. When we bring a client in, they make a selection, we order it and pay for it on the spot. Boom! It's all done.
The next step for us is to ask them to participate in some of our seminars. Then we invite them to other secondary activities. Then we ask if we can participate in some of their activities.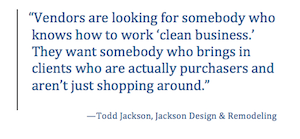 It's a matter of sitting down and having a frank conversation about how you can become the A-list guy. I may not do the volume that a tract builder does, but how can I bring value that makes the supplier comfortable giving me a deeper discount. Sometimes it's just a matter of asking—but not the frontline person; you need to talk with the general manager or the owner.
Klitsch: I agree. The relationship has to go deeper than just the counter sales guy. The owner or the general manager must be familiar with me and my company culture.
Jackson: Sometimes challenges create these opportunities. We had a supplier whose salesperson mentioned a limited-time discount. The client called us six months after we finished up and was upset because the rebate had expired before they submitted their paperwork. They wanted the appliance company to refund their money. So I called the vendor, but there wasn't much they could do because it was a manufacturer rebate. So I told them I'd already offered to pay the $400 rebate out of pocket to the client. But the client insisted that it was a vendor mistake and that they should pay for it. When the vendor heard that, they offered to split it with me. Those kinds of things help build a relationship. You're trying to do the right thing for everybody, and sometimes it costs you a little bit of money.
Alfano: Have you ever switched your allegiance to another supplier? What might cause that?
Klitsch: I once had a tile supplier that was more toward the high-end. Clients would photograph vignettes in the store and send them to me for pricing, but everything was over their budget. So I realized I needed to switch to a supplier in the middle range who had more displays that would better fit my clients. Service wasn't the issue, it was the price point. The change made the selling process easier. And I went back and told the vendor how they were helping me. 
Jackson: When it happens with us, it's usually because the wrong person is managing the vendor side of the relationship. We had one appliance company with which we didn't renew an agreement. It took the frontline person four months to realize that we hadn't placed any orders. When he called, we explained why we didn't renew—poor communication, poor service, mistakes, and so on. Had the owner been involved, he would have seen in one month that there was a $50,000 blip in sales. The most successful relationships are when the store manager or owner is involved. The relationship is deeper. But in this case, the supplier allowed the relationship to be managed by the frontline person.
Alfano: Are these strictly business relationships, or is there a personal side as well? 
Jackson: They're mostly business relationships, but throughout the year there are events that are of a more personal nature, like a company golf tournament or a onetime get-together with several vendors.
Klitsch: It's the same for me. I haven't invited any vendors over for a cookout, but an occasional round of golf is OK. Maryland is a big baseball state with a minor league team in Frederick, and sometimes a vendor will treat some of us to a game. That gives us social time, but it also gives the vendor a couple of hours to talk shop, which I don't mind doing while watching a ball game.
Alfano: Unless you have a tradesman on staff, how do you reconcile the suppliers you prefer with your trade contractors and their suppliers? 
Klitsch: I provide items such as lighting and plumbing fixtures, but it's usually not an issue because my subs know that I have taken the time to find a quality product.
Jackson: We supply materials. Our plumbers are labor and rough only; we supply all of the finish.
Thinking about the differences in brands, we have a good relationship with Ferguson. It's easy for them to sell Kohler, but if we order Toto, they have to buy from a secondary source. So they asked us why we don't sell more Kohler? In the end, we helped drive their profit up by 5 percent in one year because they could sell us Kohler directly. It was a case of their helping us spec out what it was easiest for them to supply.
You wouldn't know that if you were just taking orders and didn't have that conversation. It's not that we're freaked out about vendors making money—we want them to make money. It's a win for everybody.
Alfano: Todd, you negotiate written agreements with your suppliers. How does that work?
Jackson: We like to get together once a year to check on the relationship and figure out how we can make it better. I have as many as 10 people interacting with each vendor, so it gives us all a chance to identify challenges and opportunities. 
We prefer to sign these agreements in the last quarter of the year because vendors are more willing to sign at the end of a year than early the next year, and they can see the work that we have booked. Plus, if I know I'm going to switch a vendor, I have the lead time I need. I don't want to spend money with a company that I don't intend to renew.
One of the things those agreements cover is up-front pricing. For instance, our tile supplier used to give us a 20 percent discount. When we asked them to think about ways we could improve our margins, they came up with a 28 percent discount. It wasn't just a giveaway; they had a history with us. They could see how much business we've done with them and that it's been growing every year, so they know we are bringing them a steady volume of good, clean business.
With other vendors, there might be a volume rebate. In one case, if we met our goal of selling $750,000 worth of product, we would get a
7 percent backside rebate. But it was scalable, so we got 3 percent on all sales, but we got another 0.5 percent for every $50,000 increment. Last year they wrote us a check for $60,000. And we put all of those dollars back into marketing. It depends on your business strategy, but for us it helps when our vendors see that we put that into marketing because that brings everybody more business.
Another example is with cabinets. We use some all-wood cabinets—oak is the entry-level species—and there's a 15 percent to 30 percent upcharge for other species. For several years now, we've negotiated the oak price for all wood species. That means we can sell any species with no upcharge. That's a really big value for us, so we do a lot of business with that company. It's all about focused sales.
Alfano: So does this require a team of lawyers, or are these agreements less formal than that?
Jackson: It's a written agreement that either side can cancel with 30 days notice. It's not a handshake, but it's clean business that shows your focus toward a certain company. And if something happens, the business doesn't just disappear; we pick up the phone and talk about it. 
Klitsch: In my smaller business, I have handshake agreements, and my perks are smaller but they're important to me. So, for example, if I make a tile order that's larger than usual, the vendor recognizes that and offers me free delivery. It's a non-cash reward, but it saves me money because it saves me time. It's their way of saying thanks for your business. 
I do painting in-house and, occasionally, the paint dealer will give me a box of sundries, stuff that we usually pay for. It's good quality stuff that saves me money, and it sends the message that they appreciate my business.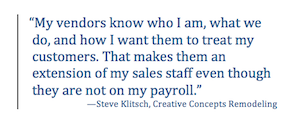 Another thing that Todd and I have to face is dealing with returns. Sometimes we open the box and the item is damaged, or it's green and was supposed to be blue. Handling that requires a special relationship with vendors. I'm honest with my vendors. I've called to tell them when it was my fault—I dropped it, I broke it, and I need another one—so they know I'm being honest when I call and it's their fault.
Jackson: I agree. Owning your mistakes—do you know how far that goes with them, when all day long they get the blame? If we admit that we broke something, chances are it won't cost us anything, or they will minimize it.
Klitsch: Same with me. And that's huge for customer service. We can talk honestly with the homeowner and we can stick to our schedule.
Alfano: How do you get the staff who deal with vendors all day to pull in the same direction?
Jackson: You beat the drum. You create a culture of exactness, of good, clean business. And you don't just let any vendor in. If you have focus, everybody is trained just once and they get on the same page faster.
Klitsch: My staff have different relationships from the one I have. For me, maintaining these relationships is a daily thing. I have an open-door policy with my vendors, so I can walk in the back and ask for five minutes of their time. It's not on my calendar, but if I have an issue and I see that the owner is there, I'll poke my head in and say hello. That's part of the deal.
Jackson: I agree. Don't take the relationship for granted. Make sure that the GM or owner knows you; that's where you're going to build deeper, better relationships.
Alfano: What's your best advice for somebody who wants to get started with this?
Klitsch: Get face to face with people to start the relationship. And it can't be one sided; effort has to come from both sides. I don't expect a hug every time I walk into the store, but the relationship-building takes effort. It's ongoing.
Jackson: Don't think you can't do it. Sometimes people at a certain level of business think that they have no chance with a vendor. You have to start to have the conversation. Ask what it takes to become an A-list contractor. Sometimes just asking leads to services that the supplier already offers that you didn't know about. PR
Two members of our Remodeler's Exchange panel discuss how they build and maintain solid supplier relationships
---