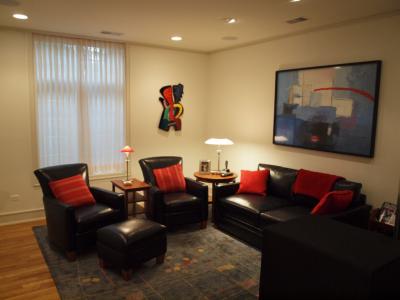 Basements can have a negative reputation, being labeled as "dark" or "grungy", which was the exact fear these homeowners shared with Normandy Remodeling Designer John Long before beginning their project.
"They wanted the basement to house a guest room/office space and bathroom, but most importantly, they wanted it to match the aesthetic of the rest of their traditional style home," says Long. Three elements in particular that John included in the design played an immense role in making the basement feel like the rest of the house:
- Incorporation of additional windows cut into the foundation wall to let in plenty of natural light, as well as transom windows to match the transom windows on the other levels of the home.
- Reconfiguring the mechanicals to maintain a taller ceiling height.
- Inclusion of abundant recessed lighting throughout the space to eradicate any concerns of the basement being too dark.
The final result was ideal for the homeowners' traditional style, and they felt very comfortable inviting guests to stay in the space. The project was recently recognized with a Remodeling Excellence Award from the National Association of the Remodeling Industry, Greater Chicagoland. PR