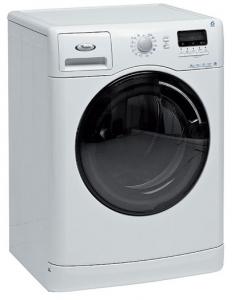 Whirlpool hits the big 1-0-0
Whirlpool, a manufacturer of major home appliances, hit its 100th anniversary on Friday and held a number of local events to commemorate the milestone, according to a press release. Employees throughout the world will be recognized with activities that reflect the company's tradition and core values.
Whirlpool's key milestones include:
• 1911 — The Upton Machine Company is founded to produce electric motor-driven wringer washers.

• 1929 — Growing demand requires the Upton Machine Company to merge with Nineteen Hundred Washer Company. The new firm is called The Nineteen Hundred Corporation.

• 1948 — The Nineteen Hundred Corporation successfully launches the first Whirlpool brand name automatic washing machine.

• 1950 — The company is renamed Whirlpool Corporation; automatic dryers added to product line.

• 1967 — The company launches the 24-hour Cool Line customer service help line, the first toll-free support program in the United States.

• 1969 — Elisha "Bud" Gray, chairman and CEO, and John Platts, president, write a letter on sustainability to shareholders, articulating the company's need to engage in social issues, including reducing the human impact on the environment. Gray then defines a new sustainability-centered business model.

• 1975 — Whirlpool plays key role in crafting U.S. Energy Policy and Conservation Act.

• 1986 — Whirlpool purchases the iconic KitchenAid brand.

• 2003 — Whirlpool Corporation becomes the world's first appliance manufacturer to set a global greenhouse gas reduction target.

• 2010 — Whirlpool breaks ground on a new, riverfront office campus in Benton Harbor, Mich.; breaks ground on a new LEED-certified manufacturing facility in Cleveland, Tenn.; and opens the World of Whirlpool, a new product experience and training facility, in Chicago.
For more information: www.whirlpoolcorp.com/100