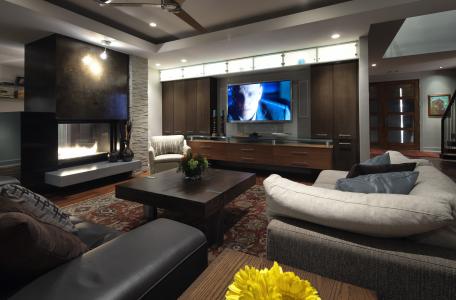 Below is a list of Professional Remodeler's Top 10 read stories of 2013 from our website ProRemodeler.com.
With demand for custom design, remodeling, and renovations at its highest level since 2005, Professional Remodeler examines the latest design trends you can incorporate in kitchen and bath upgrades.
Among the hundreds of building products introduced by manufacturers during the past 12 months and featured on the pages of Professional Remodeler, the readers, through responses and inquiries, selected these standouts as the 101 Best New Products for this year?s annual review. Products that could impact your business are grouped in the following categories for your convenience:
Where else can a former Marine, college football player, sheepherder, alligator hunter, and professional chef come together and share a commonality? The answer, of course, is Professional Remodeler's 40 Under 40 program.
Professional Remodeler's annual Market Leaders list, which identifies the top remodelers in the nation's major markets. Many remodelers reported a better 2012 than 2011, as well as further positive sales trends for the first half of 2013.
The 2013 Remodeler of the Year embraced smaller jobs in the post-downturn economy to increase revenue and compound growth.
This is the third year we've published America's Top Remodelers and the list has grown from 150 firms last year to 231 this year. Of the top 50 companies, the majority represent the exterior replacement and full-service market segments. Insurance restoration, kitchen and bath, and design/build segments are also represented in the top 50.
A profitable marketing plan for home-improvement retailers is a composite of five important elements. You have to sell the right product at the right time in the right quantities to the right people at the right prices.
Remodelers clearly are embracing this technology more and more as a tool to connect the office and the jobsite.
Emphasis on the roofing system as a whole leads to new aesthetics and performance developments.
Property restoration after a weather event can be a catastrophe for your company?or a revenue windfall.