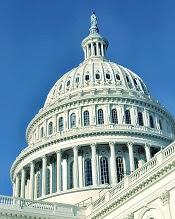 The Occupational Safety and Health Administration's (OSHA) Occupational Exposure to Crystalline Silica rulemaking (RIN 1218-AB70) would prevent exposure to silica by addressing the permissible exposure limit (PEL) for general industry.
Crystalline silica-or sand-is one of the most common elements on earth, and many workers in a wide range of industries are exposed to it, usually in the form of respirable quartz, or, less frequently, cristobalite. Chronic silicosis is a uniquely occupational disease resulting from exposure of employees over long periods of time (10 years or more). Exposure to high levels of respirable crystalline silica causes acute or accelerated forms of silicosis that are ultimately fatal.
NARI, as well as the Construction Industry Safety Coalition, requested an extension to the Jan. 27 deadline for comment set by OSHA, but the request was denied. NARI and the coalition are preparing comments to submit by the Jan. 27 deadline. In addition, OSHA will hold public hearings in late March.
The coalition seeks to foster reasonable solutions and is not taking a stance that is against protection of worker health. 
To read more about the crystalline silica rule-making and its impact on the industry, read the briefing paper. PR