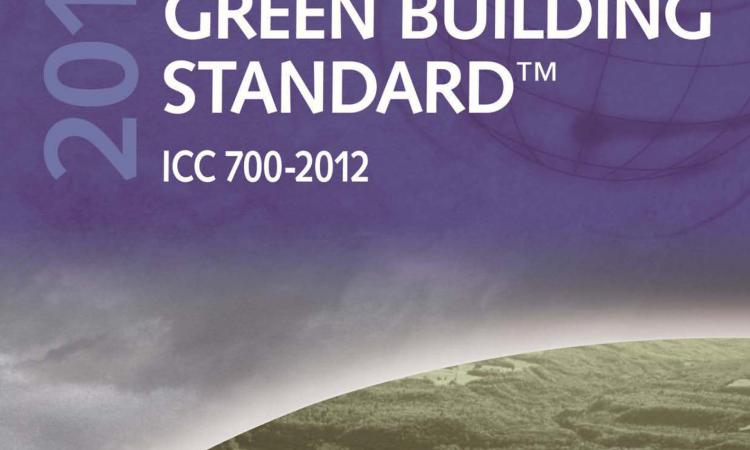 In 2012, 35 percent of remodelers reported an increase in demand for remodeling due to energy efficient improvements. With the recent publication of the ICC 700 National Green Building Standard (NGBS) professional remodelers now have a new path to certifying green remodeling projects. If your clients want efficient, healthy homes, obtaining NGBS certification for their remodel is one way to demonstrate your commitment to healthy homes.
The original version of NGBS had an impact on residential construction because it was the first green rating system to undergo the consensus process established by ANSI, and the first to earn approval by that organization. Since then, NGBS has come to define "green building" for residential remodeling projects; single-family homes; multifamily buildings; and site development projects.
The 2012 update takes the standard to the next level, reflecting feedback from remodelers who wanted single room certification and a more accessible certification process.
"Many remodelers are doing green remodeling and that creates healthier, more efficient homes. The streamlined nature of new remodeling chapters in the updated standard gives remodelers and home owners the opportunity to be recognized for the home improvements they are already undertaking," says Paul Sullivan, chairman of the NGBS Consensus Committee's green remodeling work group and NAHB Remodeler's vice chair.
Changes to remodeling
Remodelers using the original version of NGBS will recall the scoring of Renovations, Remodels, and Additions to be a challenging task. Requirements for homes constructed after 1980 often differed from those for newer construction and were presented as notes within various sections—often with alternate scoring.
6 Steps to Certifying a Green Remodel

---

1. Before the renovation begins, hire a qualified professional to determine the home or multifamily building's water and energy usage. This professional will also be required to prepare an analysis of expected energy and water usage after the renovation is complete. The before-and-after analysis or audit of energy and water use must be uniform and use the same approach.

2. Hire an accredited verifier and schedule the initial inspection. The verifier will register the project and obtain a unique Project ID.

3. For multifamily renovations only, complete the Project Information Form and submit to Home Innovation Research Labs.

4. Home Innovation Labs will send a Builder Agreement to new builders/remodelers.

5. Schedule a final inspection with your verifier, and sign the final Verification Report which the verifier will send to Home Innovation Labs for review.

6. Home Innovation Labs will review the report and issue a "Home Innovation NGBS Green Certified" certificate, provided all documentation is complete.
The updated standard eliminates the complicated dual path and creates a simpler process for getting a whole house or single room remodel certified. When the Consensus Committee convened to update NGBS, it made improving the scoring system to facilitate wider use in the remodeling community a priority. The model for scoring renovations and remodeling projects was then completely reconfigured. Instead of a litany of notes, the new standard has two entirely new chapters wholly devoted to existing building projects.
With the homeowner and remodeler in mind, the Home Innovation Research Labs, formerly the NAHB Research Center, plans to release an easy to understand checklist and scoring tool for certifying green remodels to the standard in spring 2013. Improved scoring tools are in development for Whole House Remodels as well as Renovations and Additions.
Whole house remodels
The first new chapter provides criteria for entire buildings and includes requirements for improved energy and water efficiency that increase as higher levels of compliance are sought. Also, a discretionary point component requires users to choose from a list of green-related practices to achieve minimum point levels commensurate with the desired score level (Emerald, Gold, Silver, Bronze). Points are available for sites, materials, indoor environments and other green-related practices.
Renovations and additions
To help make homes healthier and more efficient one room at a time, the second new chapter provides a green protocol for the most common renovation and addition projects. These include remodeling projects such as a kitchen, bathroom, basement, or a small addition. Like the other scoring protocols in NGBS, the chapter contains provisions for a variety of common, green-related concentrations such as energy and water usage, material conservation, and indoor environmental quality. Unlike other chapters, all applicable measures are mandatory for compliance-renovations and additions are not certified to a score level.
Overall, the new format makes the NGBS much more user-friendly for green remodelers. On April 17, NAHB Remodelers will host a webinar for remodelers to learn how to use the new standard. Register at nahb.org/webinars and visit nahbgreen.org for green building resources. The standard is available as an e-book at www.builderbooks.com. Start a certification at www.homeinnovation.com/findNGBSverifier. PR
--

Nissa Hiatt is communications manager, NAHB Remodelers, National Association of Home Builders. She can be reached at nhiatt@nahb.org.