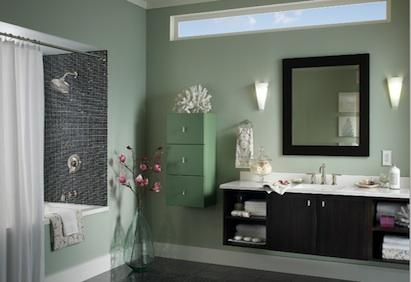 Remodeling activity was up across the country in February as homeowners ramped up their home improvement spending, according to the latest Remodeling Index from BuildFax.
The BuildFax Remodeling Index (BFRI) is based on construction permits for residential remodeling projects filed with local building departments across the country.
Remodeling permits were at an annual rate of 2,894,000 in February, a 23 percent increase from the February 2011 rate of 2,362,000 and 3 percent above January's revised estimate of 2,811,000.
February was also the first time in the last year that remodeling activity increased significantly in every region of the country, said Joe Emison, vice president of research and development at BuildFax.
The Northeast saw the biggest percentage increase to an annual rate of 627,000 permits, up 33 percent from 2011 and 24 percent from January. The South had the most total permits at an annual rate of 1,194,000, which represented a 25 percent increase from 2011 and 3 percent from January. The West had a rate of 830,000 permits (up 21 percent from 2011 and 9 percent from January), while the Midwest had a rate of 516,000 (up 25 percent from 2011 and 3 percent from January).