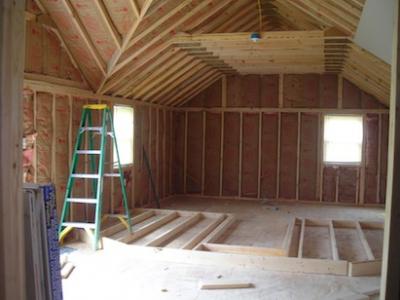 Data of current and future remodeling business conditions has experienced significant growth across all indicators, and forecasts for the next three months expect it to hit its highest level yet, according to the National Association of Remodeling Industry's (NARI) fourth-quarter Remodeling Business Pulse.
The markedly positive results are tied largely to homeowner security, remodelers say.
"Remodelers are indicating major growth in the future, with many saying that clients are feeling more stable in their financial future and their employment situations; therefore, they are spending more freely on remodeling needs," says Tom O'Grady, CR, CKBR, chairman of NARI's Strategic Planning & Research Committee and president of O'Grady Builders, based in Drexel Hill, Pa.
Growth indicators in the last quarter of 2012:
1. Current business conditions up 2.1 percent since last quarter
2. Number of inquiries up 3.9 percent since last quarter
3. Requests for bids up 3.7 percent since last quarter
4. Conversion of bids to jobs up 3.5 percent since last quarter
5. Value of jobs sold is up 4.3 percent since last quarter
Throughout 2012, the Remodeling Business Pulse produced less statistically significant increases and decreases; however, the fourth-quarter data shows movement in highly important business areas such as conversion rates and value of jobs.
NARI members are realistic about the reasoning, saying many consumers are spending on remodeling out of necessity.
Still, according to the data, expectations for 2013 are bright. Two-thirds of remodelers forecasted the next three months positively; the rating jumped 13.1 percent from last quarter.