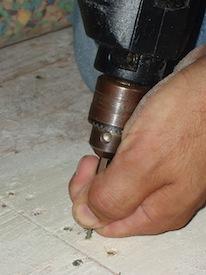 Residential remodeling will slowly but steadily improve in 2013, according to experts at a press conference hosted by the National Association of Home Builders (NAHB) Remodelers on Jan. 22 at the International Builders' Show (IBS) in Las Vegas. 
Remodelers speaking on the panel agreed with NAHB's latest economic forecast, citing increased demand from home owners for kitchen and bath renovations and repairs.
NAHB projects that remodeling spending for owner-occupied single-family homes will increase 2.4 percent in 2013 compared with 2012, and another 1.7 percent in 2014.
"We are predicting slow and steady growth in remodeling activity throughout 2013 and 2014," said Paul Emrath, NAHB's vice president for survey and housing policy research, in a release. "That outlook is consistent with the indicators of future activity in our recent Remodeling Market Index (RMI) survey. Many remodelers are reporting increases in calls for bids and appointments for proposals, so now it's a question of how quickly they can convert those calls and appointments into actual work."
"Consumers want to create value by adding bonus spaces without building full additions to their home," said Bob Hanbury, CGR, a remodeler from Newington, Conn. "As part of the economic recovery, professional remodelers are helping clients take advantage of their home's hidden assets by remodeling basements, above-garage spaces and attics to fully take advantage of the size of the home."