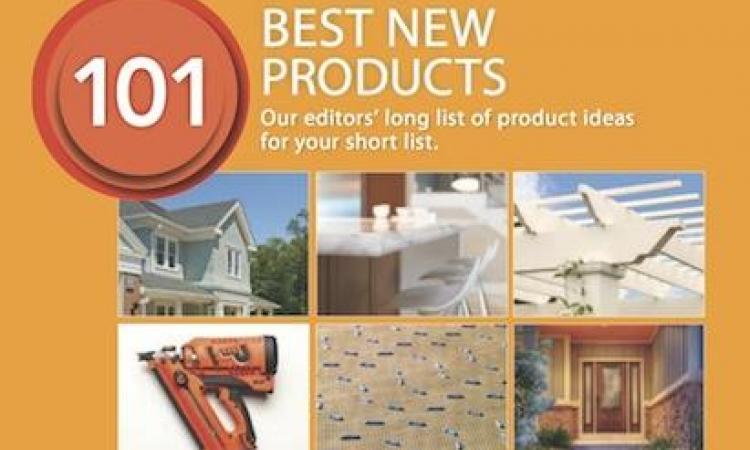 A fold-away glass shower system, full-surface induction cooktop, and drainable housewrap are among the new residential construction products named 101 Best New Products for 2012 by the editors of Professional Builder and Professional Remodeler magazines.
CLICK HERE TO VIEW THE 101 BEST NEW PRODUCTS FOR 2012
Each year, the editors explore the building products market in search of the most innovative new materials, finishes, and systems geared toward the residential construction market. Products are selected across 16 product categories, including Doors, Decking/Outdoor Living, Home Technology, HVAC, Kitchen & Bath, Siding, Structural, and Windows.
In evaluating the hundreds of new products that debut each year, the editors take into consideration the following criteria:
    Does it create a new product category?
    Does it advance an existing product category?
    Does it greatly reduce costs on labor or material?
    Does it enhance design/style?
    Does it improve energy efficiency/performance?
    Does it make life easier for homeowners/builders/contractors?
    Does it reduce the product's or home's impact on the environment?