"Great job creating a wonderful outdoor space under considerable design constraints."
This historic row house was originally built in 1895, and the design of a new, bi-level deck meant collaboration with the city's Historic Preservation Review Board. One of the more challenging requirements stipulated that any roof structure not be visible from the street.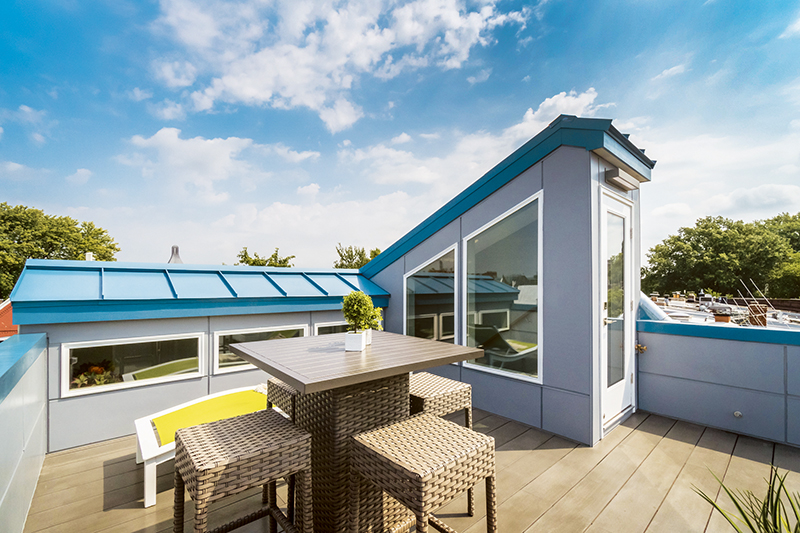 Because the roof deck is treated as a penthouse, it must be set back a certain distance, equal to the height of the floor above the existing structure. With a pitched roof, that ends up creating two height requirements, achieved through the creation of a two-level deck.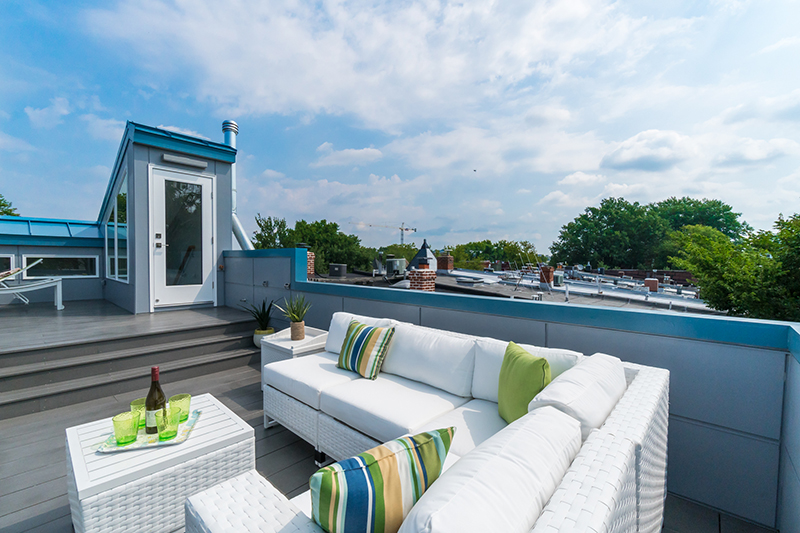 Code mandated that the party walls on either side be solid, and the homeowner chose to continue the pattern on the remaining two walls. Aluminum reveals were placed between light blue panels for a modern look, and finished off with an aluminum top-cap in a contrasting shade.
Remodeler: Ethan Landis
Designer: Chris Williams
Photos: Kristen Taylor
See more winners here