With over 110,000 visitors, Cersaie was reconfirmed this year as the world's biggest tile show
Every year in Bologna, Italy, the best, brightest, and most promising names in Italian ceramic tile gather for a show that's literally too big to walk in a day. It's one of the few places in the world where remodelers, builders, architects, designers, the whole production gamut, and a cavalcade of tile industry experts come together to learn, explore and appreciate the finest in Italian ceramic tile.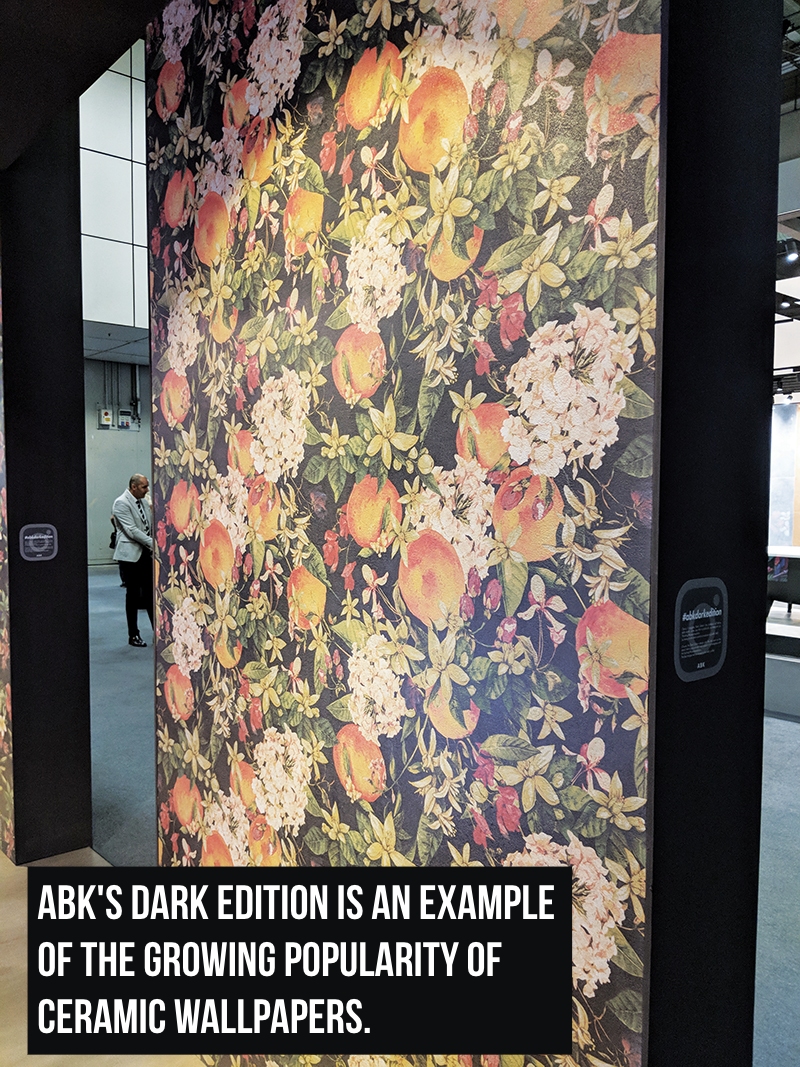 Leading remodeling professionals Jen Hinesman and Barbara Miller both attended Cersaie this year, and upon returning shared with us what they saw as the show's most important products, trends, and advances in craftsmanship. Together, Hinesman and Miller represent decades of design experience in the remodeling industry, and two discerning minds. Hinesman is the lead designer for Meadowlark Design+Build, a high-end firm based in Ann Arbor, Mich., and Miller is the Portland, Ore., design director for remodeling giant Neil Kelly Company. The two were new to Cersaie, though not to ceramic tile. Still, even as veterans steeped in the know, both report that seeing, touching, and exploring the tile firsthand was a unique and invaluable experience.  
Jen Hinesman
Evolution of the Ceramic Slab
"Big slabs have come leaps and bounds," Hinesman says. "There has been industry-wide investment into the printing and production of these slabs. Just look at Sicis or Atlas Concorde. They look incredible." It's indicative, she says, of a bigger trend of printed patterns and designs on ceramic tiles becoming more advanced. 
"ABK's Dark Edition ceramic wallpaper is a great example, and so is Ornamenta's Operae," she says. "The colors, patterns— they were so beautifully applied. It made you reevaluate previous notions of how good print on ceramic could get." 
The Fio Collections by Ceramica Fioranese
Among the large format tiles there were a number of standouts for Hinesman, and one of them was Ceramica Fioranese's Fio collections, specifically Liquida. "Bold patterns, no gloss—it all hearkened back to the '60s, which I really like," she says. She also appreciated the collection's functionality. "You can buy individual tiles and mix and match really easily with this collection," she says, adding that while the trend is common for floor tiles, it's been less so with wall tiles, which Fioranese is offering. 
Installation Insights
Cersaie is a great place to learn about large format ceramic tile installation. 
In that vein, Hinesman was quite taken with the design details. "Seeing installation details were big," she says. "I saw new insets, cleaner connections. You can tell some of the tiles were made by people who care deeply about the level of the craft." Hinesman used Ceramica Bardelli's Line collection to illustrate her point, as well as Ceramiche Refin's Stardust collection. Both were displayed with metal insets: one embedded in the tile and one a design detail, respectively. "Laying a strip of bronze between tiles during the install, or repurposing a leftover slab for a table top—these are details I can take back to jobsites today." 
Barbara Miller
The Culture of Ceramics in Italy Still One of Art 
What you can't get at most American trade shows, Miller says, is a sense of artistry.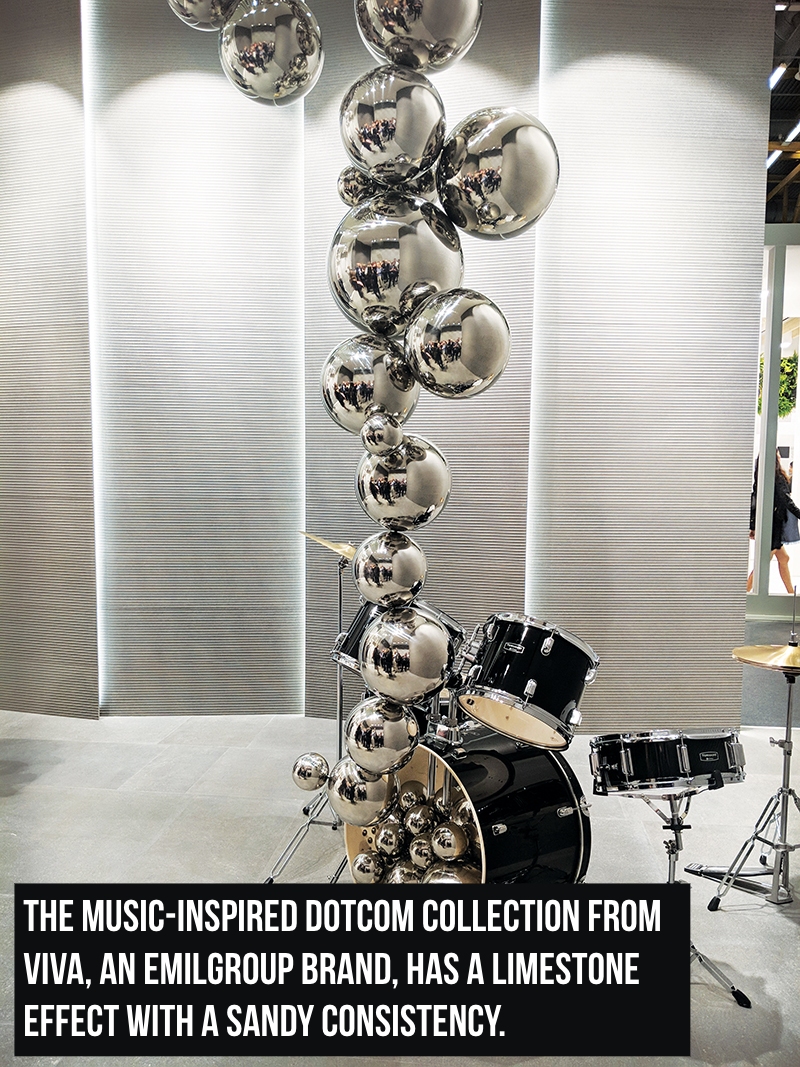 "They put their heart into it in Bologna," she says, using Viva's music-inspired Dotcom line as an example. "They used sound and art to help onlookers realize the designer's true vision. You don't get that at KBIS." She says that just the passion is its own source of inspiration. But so was the tile. "I was really impressed with Ornamenta's Manifesto collection," she says. "The mosaic design on the large-format slabs, which looked almost painted on, stood out as really unique, and as an example of how good the printing processes have gotten."
A New Way to Design Outdoors 
The popularity of outdoor living spaces has grown in recent years, and the Italian ceramic tile industry is taking notice. "Seeing what these manufacturers are offering for outdoor tile expands your mind in terms of design," Miller says. Del Conca's tre3 line, for instance, represents a new thickness level becoming popular in the industry. "With these 3-centimeter slabs, we can do all kinds of new things we weren't considering before, like paving a driveway." Some of the more elaborate outdoor-tile displays gave Miller ideas she's already working to implement into her projects. "It really opened my eyes. Like, 2-centimeter pavers would be awesome for an outdoor shower. Why are we not doing that more?" 
A Great Place to Connect ...with Distributors 
While Miller was eager to ask questions about design, application, and process, she also made a special point to include U.S. distributor info in her manufacturer grilling. "Some of them were able to give it to me right away, the others contacted me after the fact with the info—either way, it was a great opportunity for getting that information and making those early connections," she says. In asking for distributor information, she realized that not only were many of the brands already available in the U.S., but some she was already using. "I ended up running across tile we're already using. It was all more attainable than I thought."