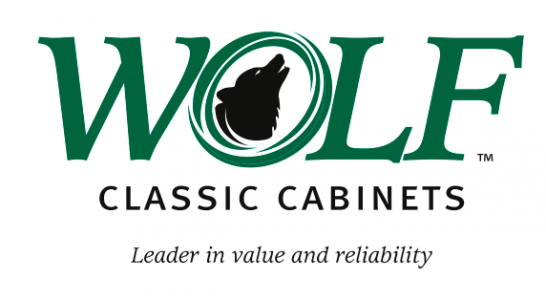 WOLF, the largest supplier of kitchen cabinets in the U.S. and a leading provider of building products in 21 states along the East Coast, today reported the findings of the WOLF Key Buyer Index (KBI) for December.
The December KBI score of 51.43 reflects a continued decrease from the November KBI of 57.14, just as November declined nearly five points from October.  This is most likely a continuation of the normal seasonal/holiday slowdown in big project residential construction items that began to develop in November.
WOLF developed KBI, a proprietary metric that offers a monthly snapshot of independent dealers' sentiments, to provide a concrete measure of how building materials buyers see the near-term future of their industry.   WOLF gathers data for the KBI from a monthly survey of key buyers at independent building materials dealers across 19 states. A WOLF KBI score of 50 reflects a neutral outlook; a score above 50 reflects a positive outlook; and a score below 50 reflects a negative outlook.
For December, the KBI revealed an interesting regional difference. Mid-Atlantic building product buyers returned a score of 48, but building product buyers in the Southeast and Northeastern regions were more bullish,returning scores of 53.57 and 55.88, respectively. Part of the sluggish Mid-Atlantic region score is probably the result of Hurricane Sandy.  
The overall KBI score remains well below the more robust levels of April through August probably reflecting the seasonality of building product sales.  The kitchen and bath score meanwhile remains higher than the building product score probably reflecting the lower seasonality of demand these products enjoy.
For more information on the WOLF Key Buyer Index, read the detailed explanation on Tom Wolf's blog or see the latest KBI score at www.wolfleader.com. PR