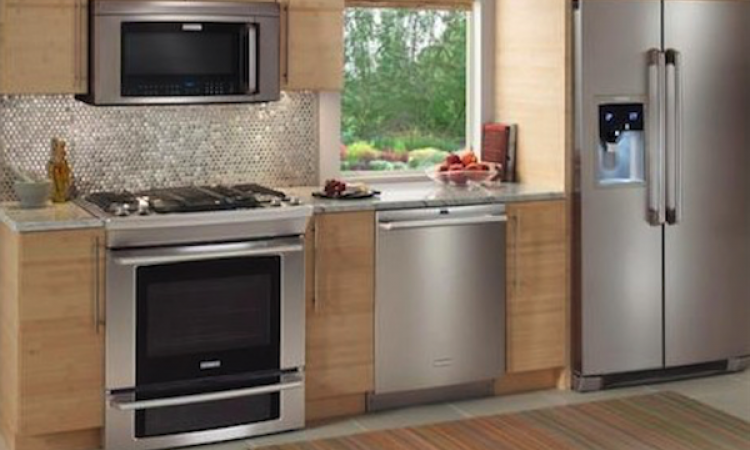 Photo: courtesy Electrolux
Many remodelers believe that because their warranty excludes coverage of owner-supplied products and materials, they're off the hook if something goes wrong. Unfortunately, situations can sometimes arise that could create liability for a product that the homeowner supplies.
For example, say the homeowner wants to buy all of the appliances for the kitchen remodel. That's a fairly common scenario. But what if the owner purchases an appliance on your recommendation and that product fails? 
Most homeowners will try to enforce the manufacturer warranty, and you will probably never get a call. But most appliances have to be properly registered to be eligible for the manufacturer warranty. What if the owner forgets to complete the registration? Then are you on the hook?
Technically, no, if your written warranty excludes owner-provided products. But a clever lawyer could argue that the owner relied on your advice as a remodeling expert, and that you were aware of that reliance when you made the recommendation. That could lead to a legal argument for an implied warranty of merchantability.
One solution is to simply refuse to give advice. But that would jeopardize business relationships with clients. Next best is to give several recommendations. Say something like, "We have had good luck with Brand A and Brand B, and we've had clients who have been happy with Brand C." The fact that you supplied more than one recommendation would likely eliminate the argument that the homeowner relied solely on your expertise.
The best solution for issues like this is to spell them out in your written agreement. In our experience, remodeling contractors know which issues are most problematic for them. For a few hundred dollars, a construction lawyer can easily create contract language to cover problems you have had in the past. And when something new comes up, you can add it to the agreement for the next job. 
---
Alexander Barthet, a Board Certified Construction Attorney, manages The Barthet Firm, an 11-lawyer construction law firm in Miami, and maintains TheLienZone.com construction law blog. alex@barthet.com
This article is for informational purposes only and is not legal advice. Consult your own lawyer, as laws may have changed or be interpreted differently depending on the facts of your specific situation.