1. Metwood Building Solutions / Joist Reinforcers
Metwood Building Solutions offers a number of light gauge steel joist reinforcers allowing for greater flexibility when running utilities through joists. The Notch Reinforcer can patch a notch up to 5" wide and 31/2" deep, while the Hole Reinforcer makes use of a two-part plate to reinforce a joist with existing piping or ductwork. The Flange Reinforcer and Web Reinforcer are available for use with I-joists.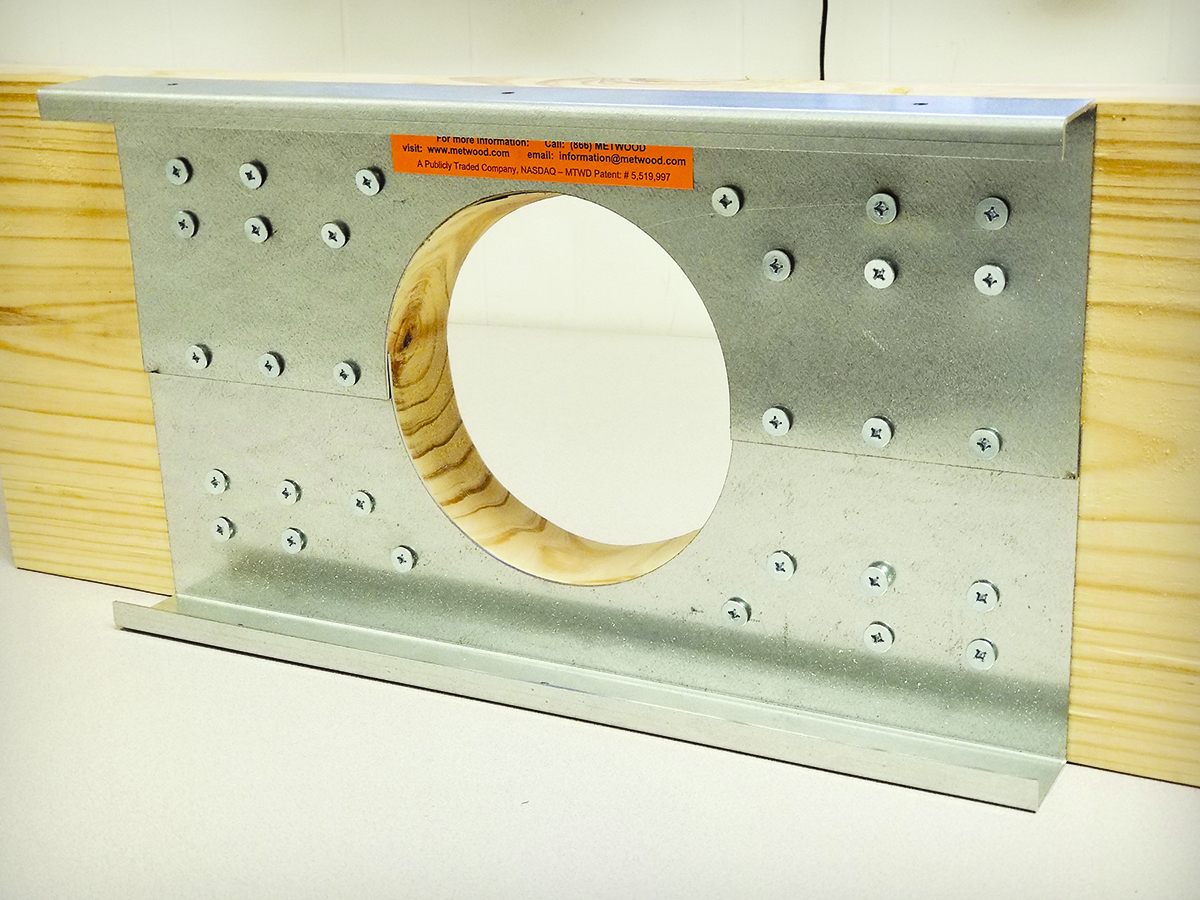 2. Kingspan Insulation / Building Wrap
GreenGuard RainDrop 3D Building Wrap from Kingspan Insulation is a drainable weather-resistant barrier for use under any siding, including stone, stucco, and brick. The product's built-in drainage channels will not crimp, collapse, or flatten no matter how tightly siding is nailed to the wall. The wrap also serves as an external air barrier.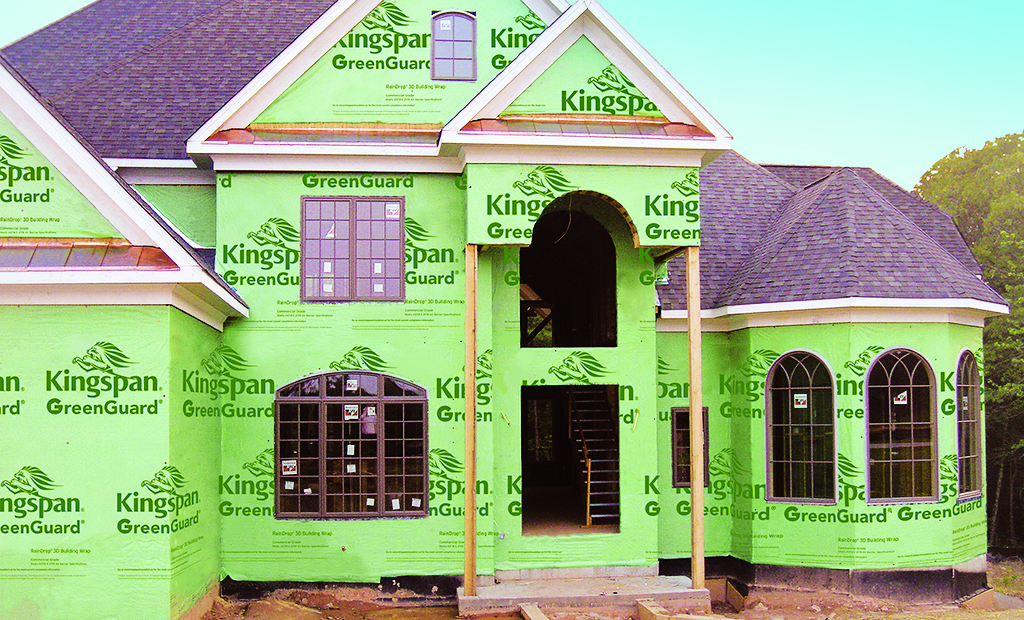 3. Techniseal / Polymer Mudset
Techniseal introduces DriBond, an advanced dry polymer mudset specially designed for the overlay of thin pavers (1-inch) or natural stone over concrete. DriBond installs like sand and sets like cement, eliminating the need for removing the existing concrete substrate and transforming existing concrete surfaces into attractive hardscapes in two days or less. It works on residential driveways, pool decks, patios, courtyards, sidewalks, garage floors, and light commercial applications.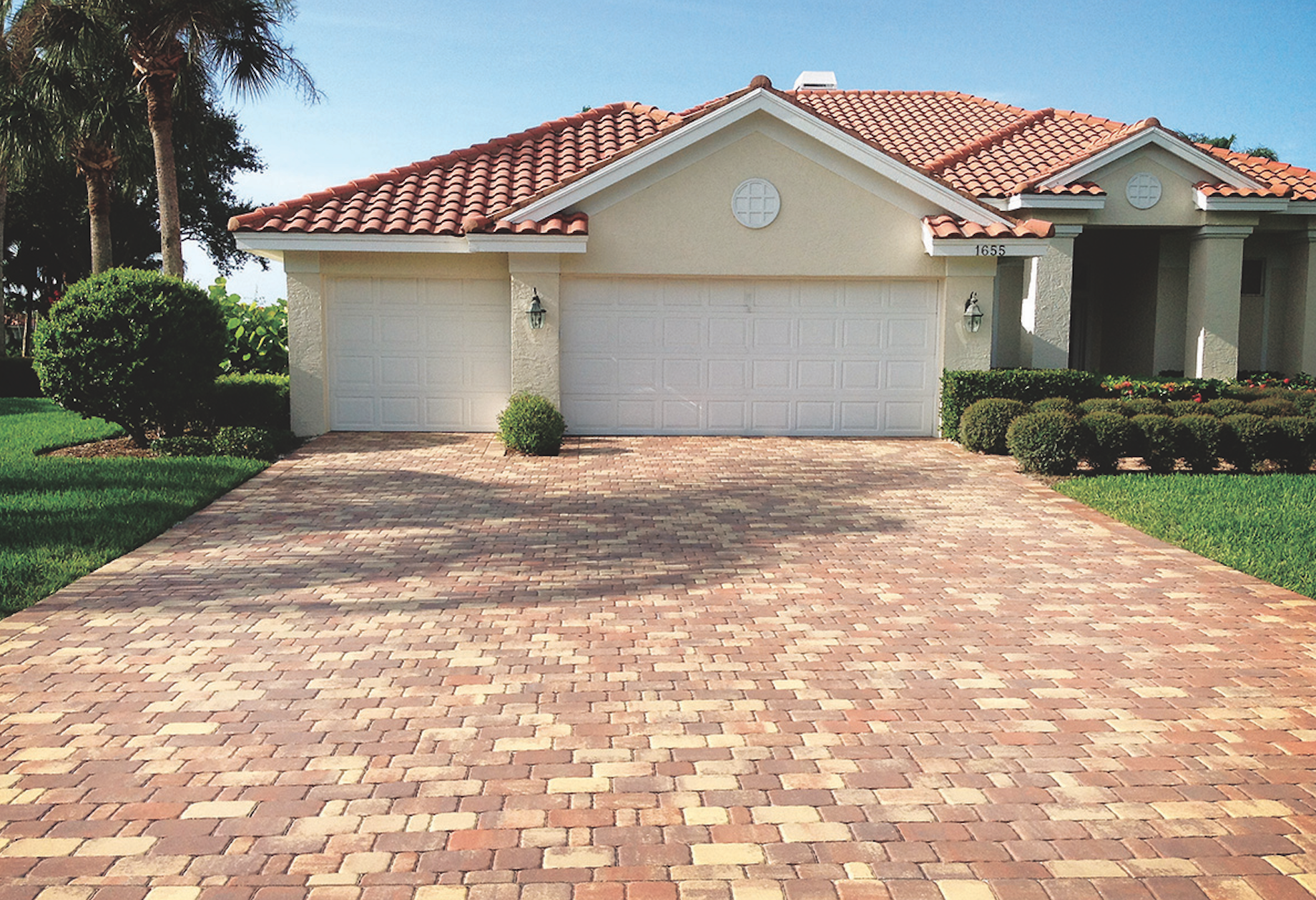 4. Speedymason / Masonry Support System 
Speedymason is a mortar bed panel system for installing exterior thin masonry, giving a full brick look for a fraction of the cost. The interlocking panels fasten directly to a home's structure—eliminating the need for brick footings or lintels—and are built to hold a full mortar bed and thin brick accompaniment. The total weight of the system is only 8 pounds per square foot.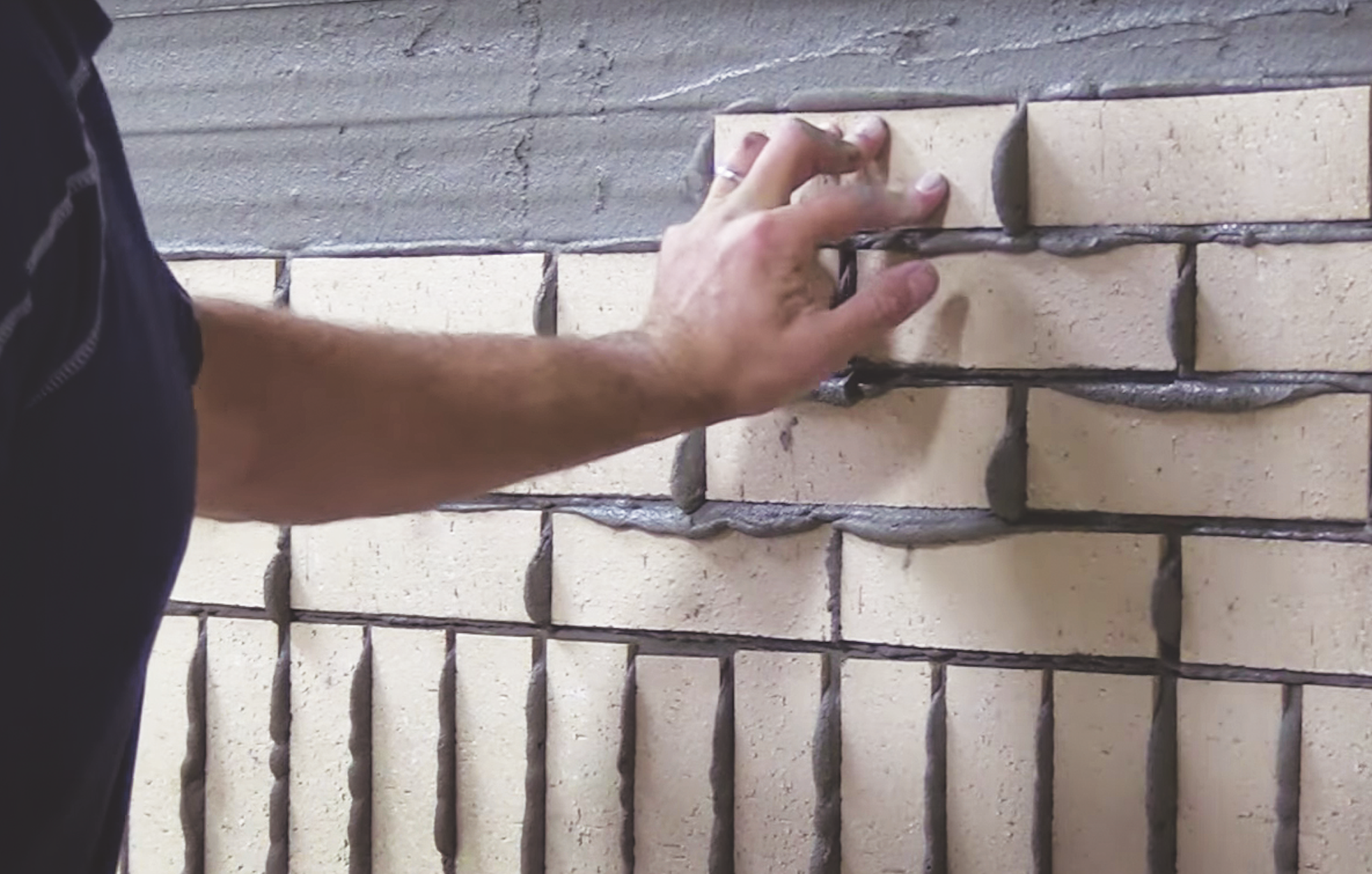 5. Aquor Water Systems / Outdoor Tap
Using patented marine-grade technology, Aquor Water Systems' House Hydrant Outdoor Tap offers an in-wall outdoor faucet system that's compatible with any garden hose and delivers full water pressure. Once connected to the flush-mounted outlet, the hose's twist-lock system automatically turns on the water and uses water pressure to keep the valve closed, for a leak-free outlet. The exterior resists wear from outdoor exposure, while the hydrant's stainless-steel interior body offers freeze protection to -30°F.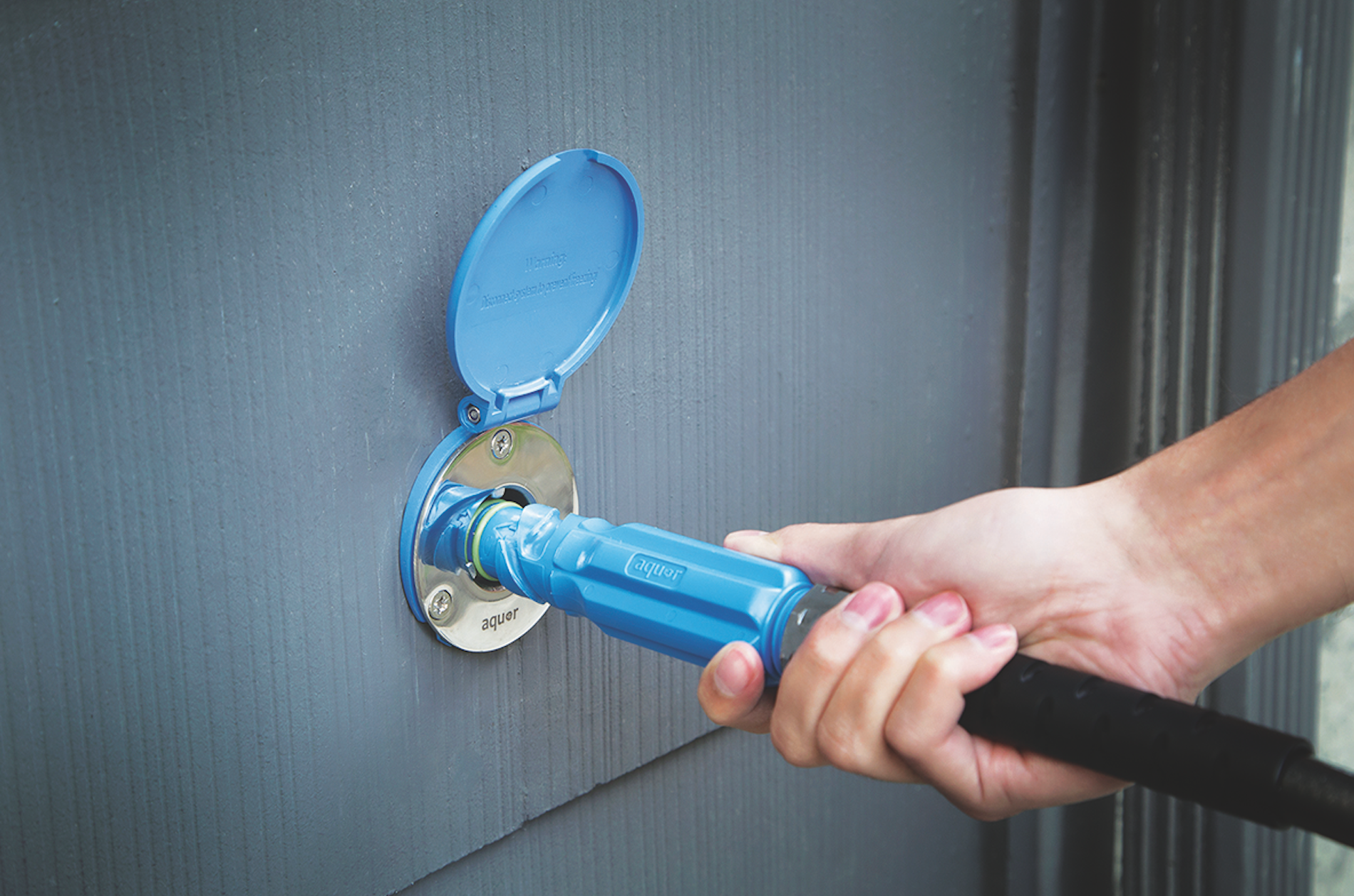 6. Stone Age Manufacturing / Fireplace Kits 
Stone Age Manufacturing's modular masonry outdoor and indoor fireplace kits are made from the firm's proprietary heat-tolerant, high-strength concrete mix (over 3500 psi), with solid wall construction and steel and fiber reinforcement. That results in a stronger, more durable fireplace. The easily assembled kits save time and labor on the job, and blend well with any outdoor room setting. The company also makes fire pits, wood-fired pizza ovens, barbecue smokers, and outdoor kitchen islands.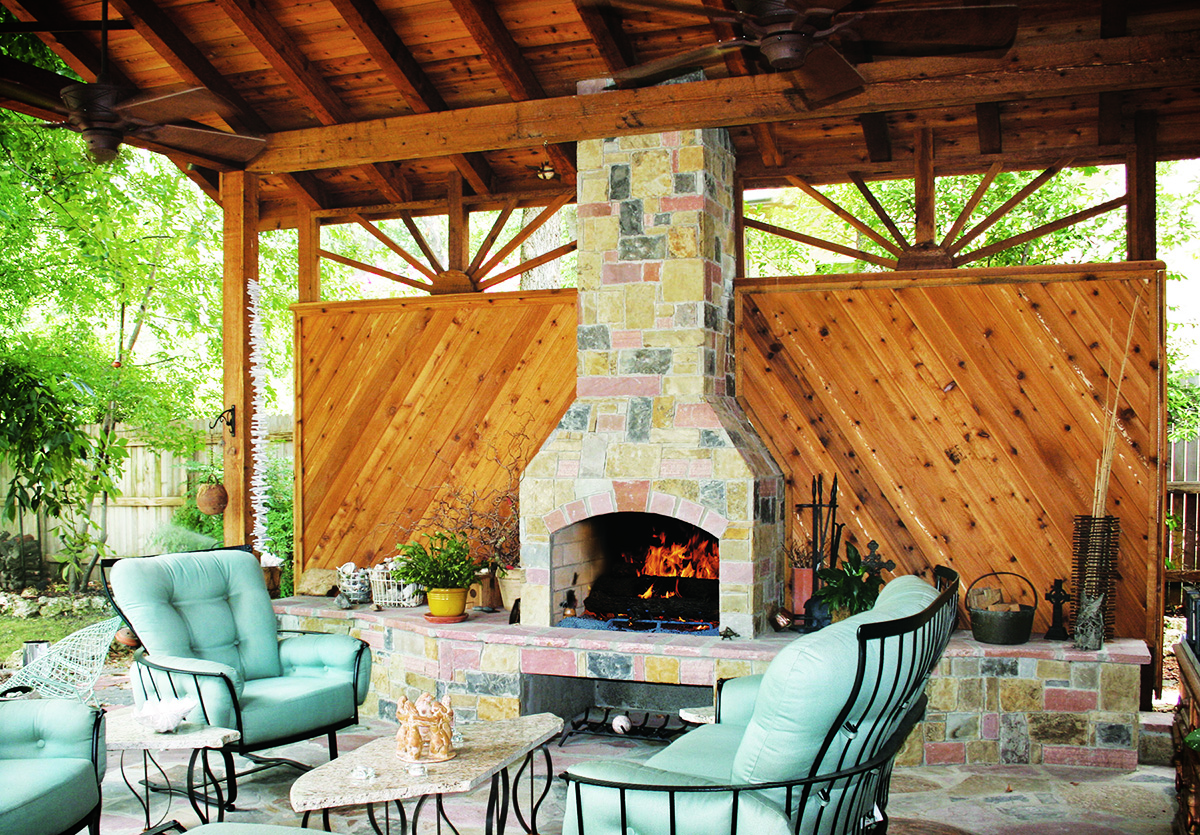 7. Duro-Last / Roof Coating  
The new Duro-Shield line from Duro-Last is designed to enhance the performance and life cycle of various types of commercial roofs. Duro-Shield coatings and materials are available in Duro-Shield 20, Duro-Shield 10, and Duro-Shield 5. The roof coatings are 100% elastomeric acrylic with a bright white finish that reflects the sun's rays, which can lower heat buildup and reduce costs. They provide varying mils of coverage when dry and limited warranties.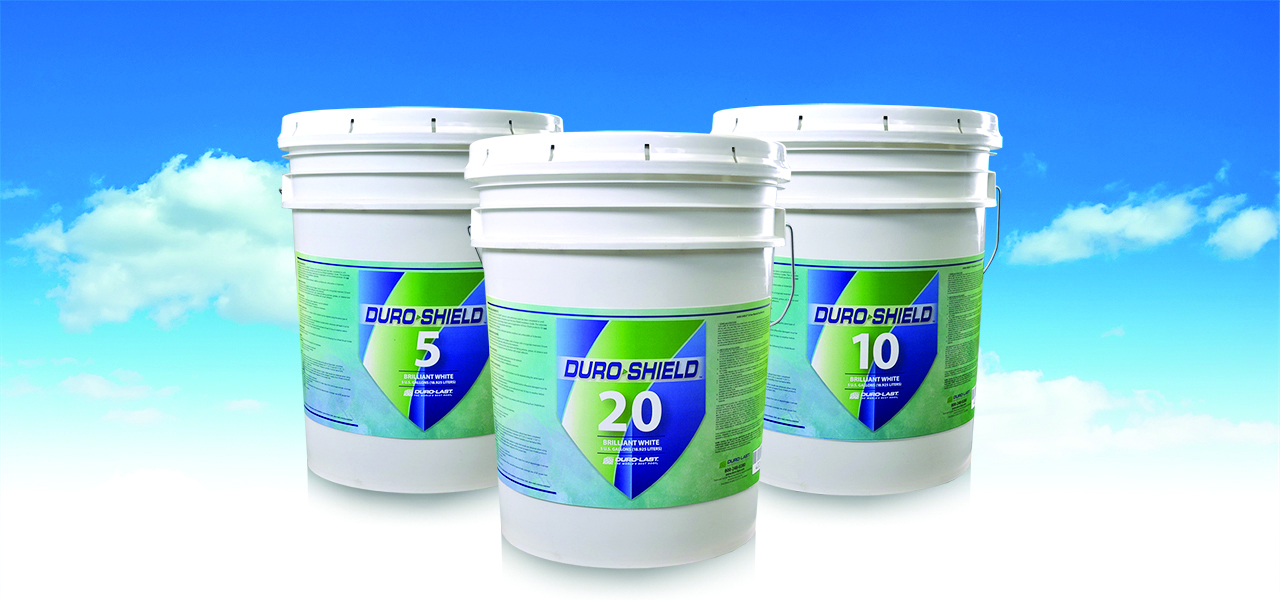 8. Ply Gem / Fencing  
Ply Gem has added a fifth color, Aged Cedar, to its lineup of Woodland Select vinyl fencing. Offering realistic variegation with black and gray overtones, the fencing emulates the color and texture of naturally aged, untreated cedar, providing the details of natural wood without the upkeep. Available in select picket and privacy styles, the fencing doesn't require painting or refinishing and is backed by a limited lifetime warranty.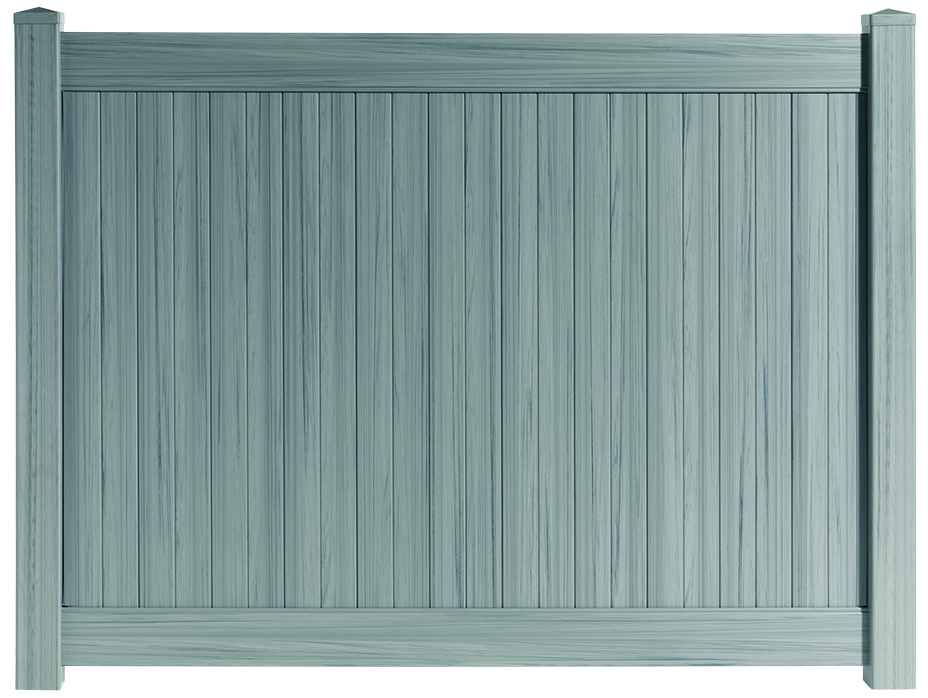 9. ThermalStar / Insulation
ThermalStar One panels are a 3-in-1 solution that combines continuous envelope insulation, high structural racking capacity, and a water resistive barrier. It is comprised of a 15 psi EPS core with a 7/16-inch OSB. Because the panels are installed on the exterior side of wall framing, they provide continuous insulation not interrupted by the framing, making it possible to downsize a 2x6 wall with no continuous insulation to a more energy efficient 2x4 wall.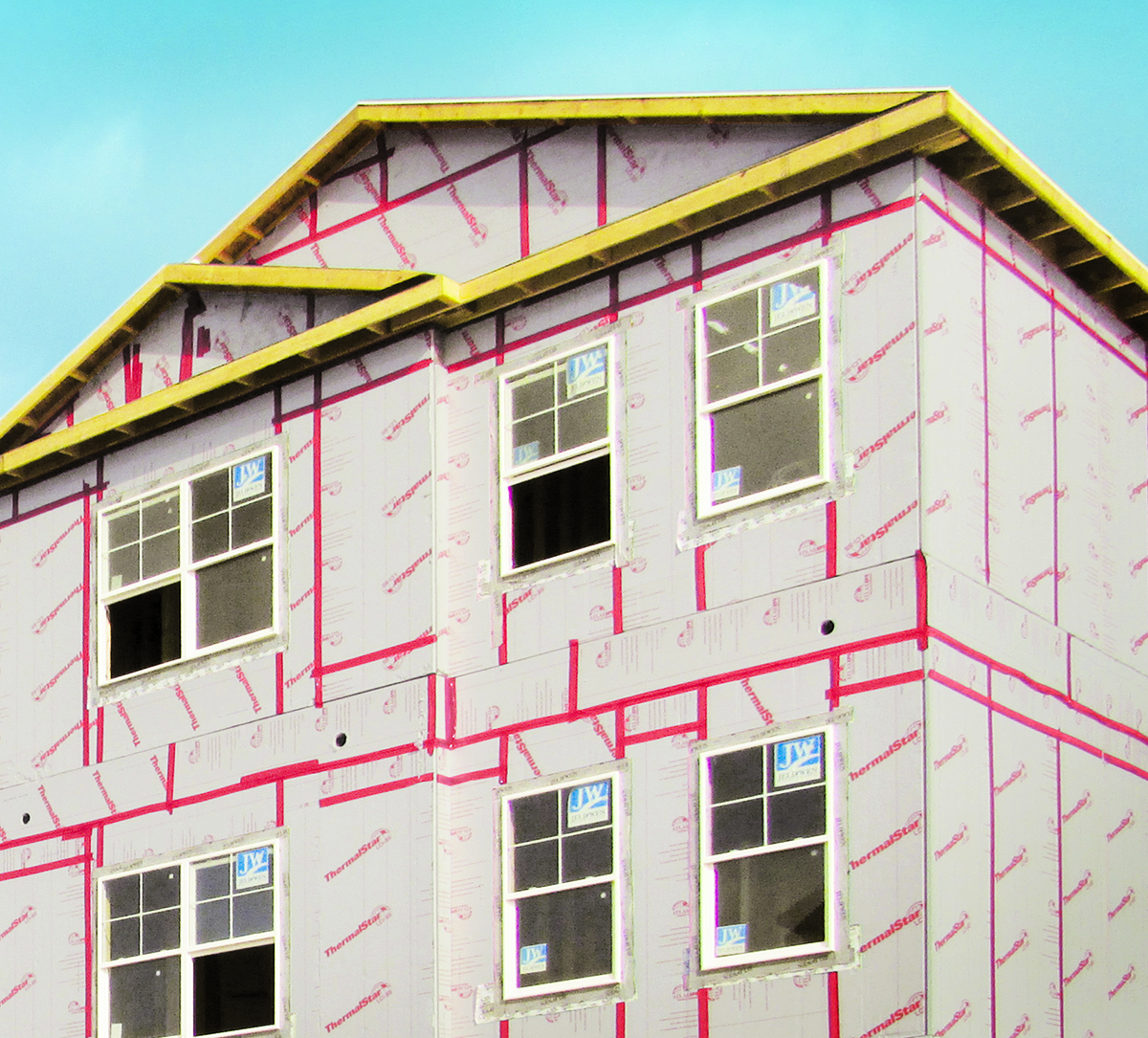 10. 84 Lumber / Supplier 
Founded in 1956, 84 Lumber is the nation's leading privately held supplier of building materials, manufactured components, and services for single- and multifamily residences and commercial buildings, with more than 250 stores, component plants, door and millwork shops, and engineered wood product centers in 30 states.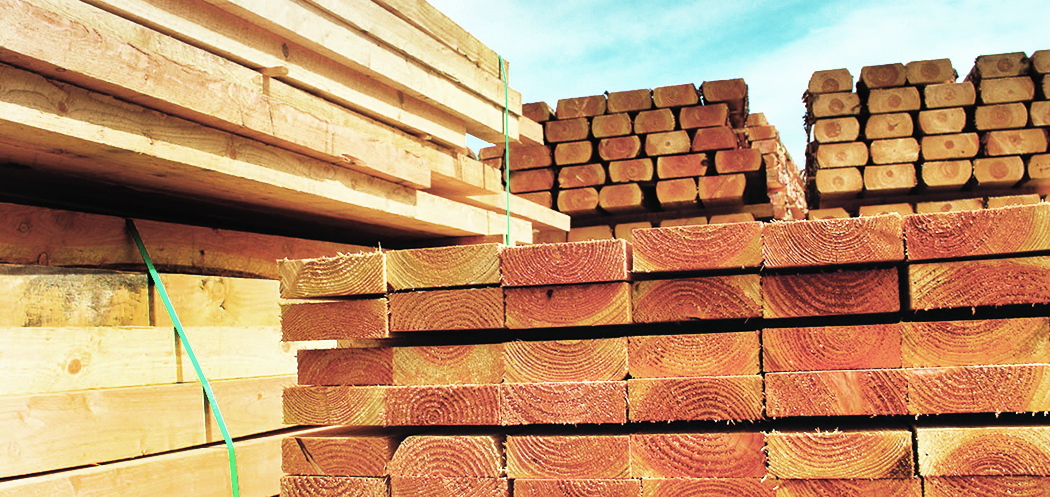 11. Ideal Cabinetry / Cabinetry 
Ideal Cabinetry has added a new Rustic Gray color to its WeatherStrong Outdoor Cabinetry offerings. The door styles combine a brushed matte texture with wood grain emboss. Made from 3/4" thick marine grade PVC polymer, the cabinets can withstand harsh weather. They are available in many sizes and options, including Open Back cabinets, Island Base cabinets, and Bar Back Cabinets. Soon the firm will be introducing a new Sand color, which is a light tan.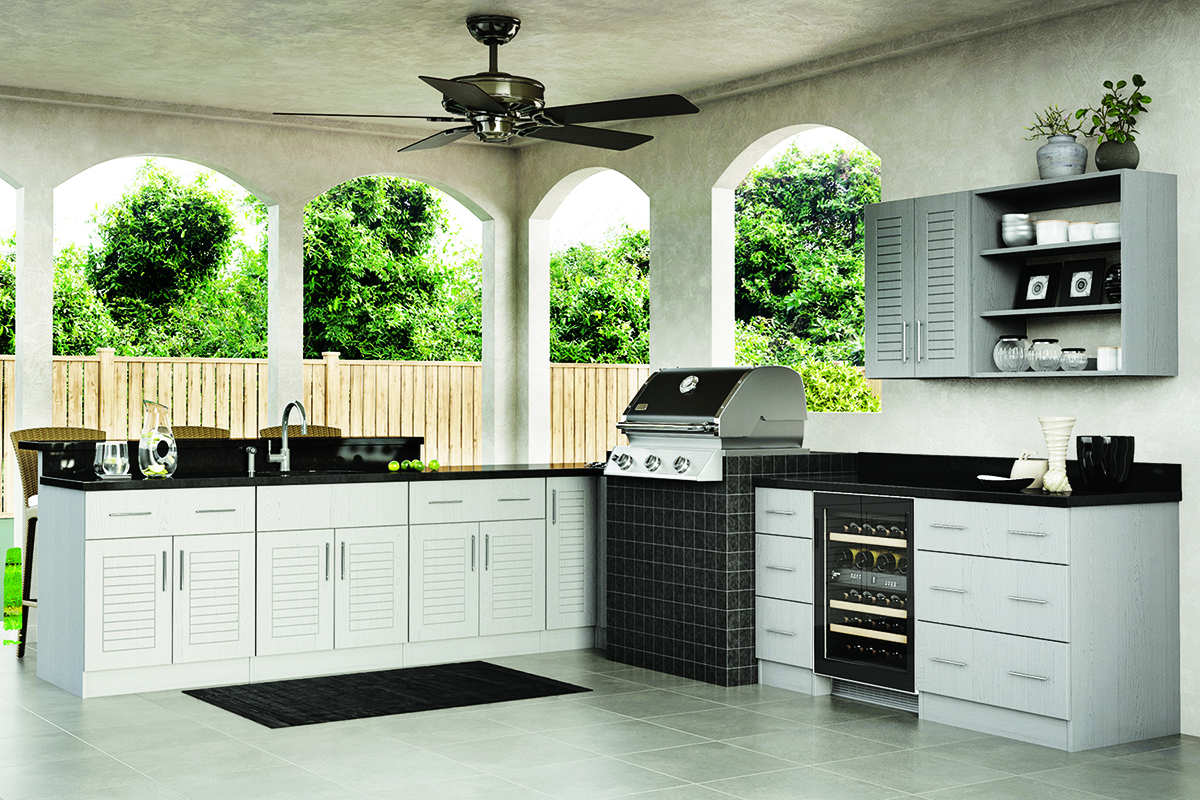 12. MiTek / Undercut Anchor  
The DUC Undercut Anchor from MiTek is not dependent upon friction between the expansion sleeve and concrete. Consisting of a threaded stud, a thick walled expansion sleeve, an expander coupling, nut, and washer, it is installed into a pre-drilled hole that is enlarged at the bottom in the shape of a reverse cone. The expansion sleeve allows the load to be distributed to a large area, virtually ensuring ductile behavior of the anchor even at shallow embedments.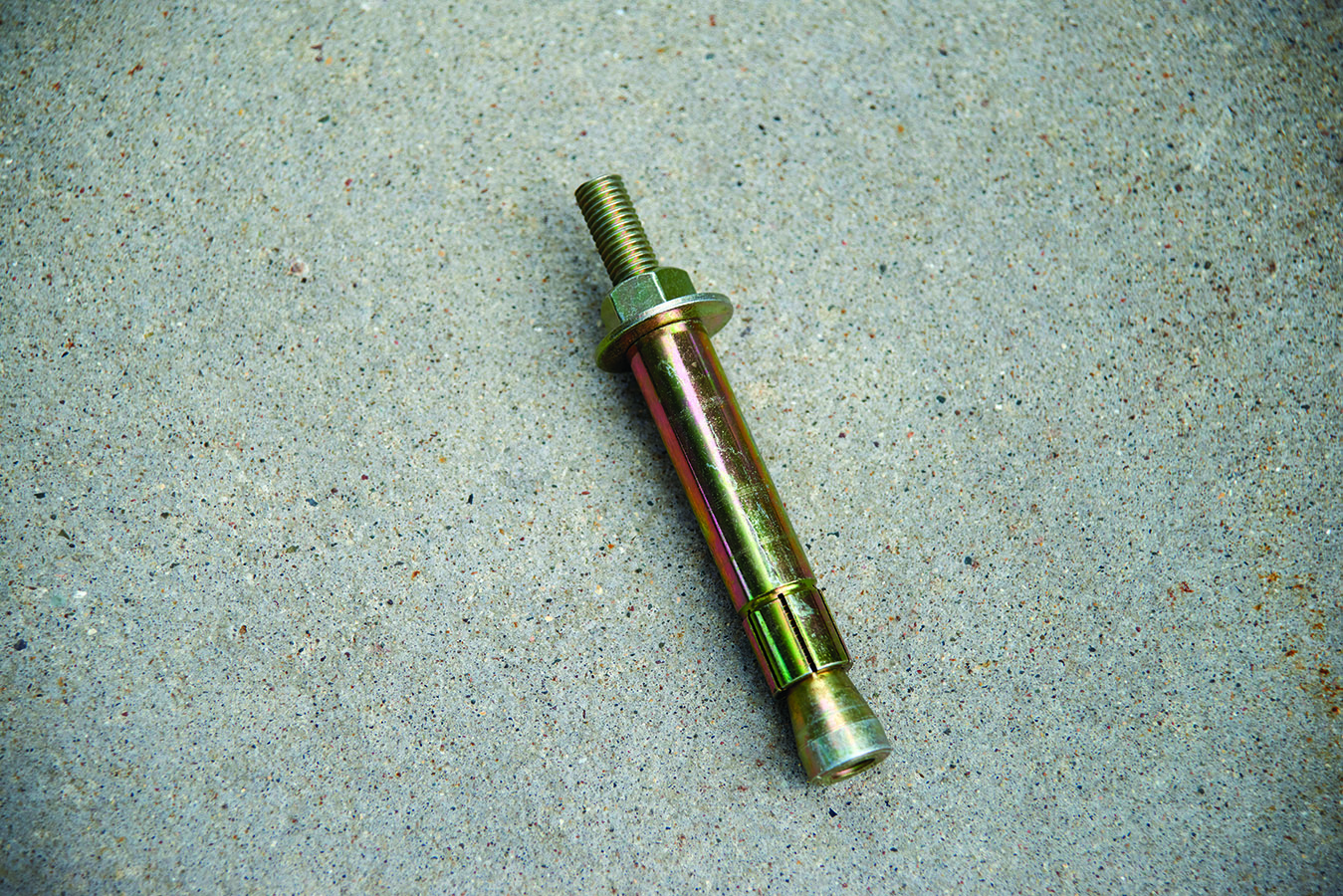 13. Techno Metal Post / Helical Piles  
Able to support anything from small residential applications to large-scale civil engineering structures, Techno Metal Post helical piles are screwed into the ground using proprietary machinery until the bearing capacity required for the structure is achieved. The green polyethylene sleeve protects the piles from soil movement, and the installation machine can be purchased or rented. The machinery is smaller than a mini-excavator—only requiring a width of 29" to access a jobsite—allowing it to reach areas that an excavator cannot.