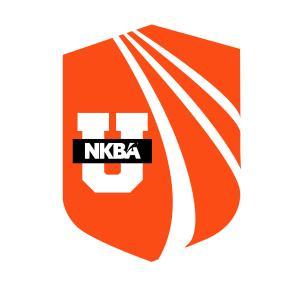 NKBA U offers a refreshed viewpoint that's rooted in the National Kitchen and Bath Association's founding purpose: to educate and develop its members.
NKBA University, the National Kitchen & Bath Association's most visionary and comprehensive learning program to date, today announced its 18 courses for Spring and Summer 2014. With more than 300 courses in the NKBA U catalog delivered online in a live, instructor-led training or via on-demand webinar available 24/7, kitchen and bath professionals can now take charge of their career development from their own offices or homes.
"The convenience and flexibility of NKBA U has been a big game changer for the industry," says Nancy Barnes, NKBA Director of Learning. "In the past, taking a course meant three or more days in a classroom and out of the office, requiring precious time many businesses can't afford to lose."
NKBA U allows kitchen and bath professionals, from novices to veterans, to go online where they can learn, engage and network when and where it works best for them. Third-party online learning and collaborative platforms such as Blackboard Collaborate and Yammer give instructors the tools to connect with learners in the virtual space so they can share questions and discuss course material in real time. Courses are organized into eight different learning paths to provide a holistic skillset for a successful career in the kitchen and bath industry: Design & Inspiration, Communication, Adapt & Innovate, Focus on the Customer, Business Management, Leadership, Sales & Marketing and Talent Management. A free quiz on the NKBA U website determines experience levels for each of the paths to map out a well-defined, step-by-step development program for each individual.
"The eight learning paths make NKBA U more versatile and make it easier to engage and develop our professionals," Barnes says. "We're not just developing designers, we're developing builders and remodelers, dealers, manufacturers, manufacturer representatives and multi-branch retailers. As a result, more professionals are taking courses and more NKBA members are working toward certification."
Through its courses, NKBA U is customizing the curriculum for participants. For example, in "DiSCover Your Selling Style," a virtual instructor-led course offered this Spring in the Sales & Marketing path, learners complete the DiSC® Sales Profile assessment and instructors tailor content based on assessment results. Participants also receive an in-depth, 20-page personal profile, which is referenced throughout the course. Other virtual instructor-led courses offered this Spring and Summer include "Kitchen & Bath Business Management" and "Designing with Color," as well as "How to Use Houzz," a free webinar that discusses how to develop profitable projects with the popular social platform.
"NKBA U offers a refreshed viewpoint that's rooted in the National Kitchen and Bath Association's founding purpose: to educate and develop its members," Barnes says. "This is just the start. Demand for these courses continues to grow, and we can't wait to share what's next." PR