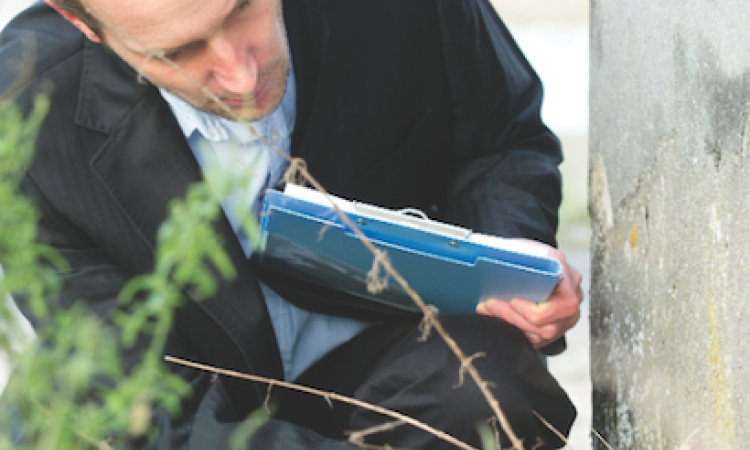 You can help the CAT adjuster by walking the house, taking pictures, measurements, and notes to make the job easier to perform.
Major storms such as hurricanes, floods, and tornadoes have been wreaking havoc on homeowners in recent years. From roof damage to total loss, homeowners have been subject to billions of dollars in destruction. One commonality among homeowners who have suffered damage because of a storm is they want their home rebuilt immediately. Homeowners who have been affected by storm damage will tell you the process of rebuilding their life starts once they are back in their home with the repairs completed.
As a contractor you must establish a proper and effective relationship with the insurance companies as well as the insurance adjusters in order to get your clients back into their reconstructed homes as quickly as possible. In addition, make sure they understand the local economy, labor rates, and current cost of materials. Below are seven tips for dealing with insurance companies that should help you get your clients back into their homes.
1. Let insurance companies and clients know you are an insurance-repair contractor
Before you take on any work, you should let the client and their insurance company know that your contracting business has experience with insurance repair. As a repair contractor, you have the ability to work on a wide variety and scale of projects. Because you?ve seen and repaired so many damaged structures, you possess the knowledge and expertise to effectively work with the insurance company.
2. Notify the insurance company that you?ve secured the property from further damage
Once the homeowner has hired you, part of your initial emergency response should be to protect the property from further damages. These necessary repairs to protect the property include tarps over a damaged roof and plywood for exterior sheathing and boarding-up windows.
Typically, the insurance agent or adjuster will recommend contractors who do this type of work; however, you can be proactive and communicate to insurance companies that your company offers these services.
3. Get to know the client?s home from top-to-bottom, inside-and-out
As the contractor, it is important to be able to identify all the problems the home suffered from the storm in order to get a fair assessment for the repairs. Inspect the damaged home very thoroughly and take plenty of pictures. Sit down with the homeowner to identify every item that could possibly be part of the insurance claim. Create an exhaustive paper trail and make sure the homeowner has a copy so they can produce it when the insurance company calls.
4. Establish a positive relationship with the CAT adjusters
In times of severe crisis, CAT adjusters may do as many as 20 estimates a day. The repair contractor can help the adjuster by walking the house and taking pictures, measurements, and notes. A contractor can help review the accuracy of the initial estimates. Finally, the contractor can prepare estimates for the insurance company and the client with modifications the latter can choose to perform when rebuilding the home. A good insurance adjuster may be open to this type of relationship because it will make the job easier to perform. Often times, the policyholder asks the adjuster for help in selecting a contractor. While no professional adjuster will recommend one particular contractor, nearly all adjusters will provide a list of 2 to 3 contractors to call.
5. Provide specific details and records in the Proof of Loss
In order to get the most out of the asking price from the insurance company, you must provide very specific details regarding your client?s loss. You must break down the loss room-by-room, item-by-item. Providing a general assessment for a loss will not garner the results needed from the insurance company. For example, do not submit a claim that asks for $13 per square foot to replace floor tile because it will be dismissed. Break it down into specifics:
$2 per foot for removal
$2 per foot for mud
$3 per foot for tile
$3 per foot to set tile
$3 per foot for grout
Total $13 per foot
Typically, the insurance companies will accept very detailed claims such as the example above.
6. Create a liaison among the homeowner, your firm, and the insurance company
Some contractors who regularly take on repair work have created an insurance liaison or team that specifically deals with insurance companies for storm-related damage. The liaison or team should be tasked with breaking down the claim line item-by-line item. The liaison or team can also be responsible for any questions or issues that might come from the client or adjuster.
7. Immediately report hidden damages in a supplemental claim
Once the insurance company settles on a loss, the contractor or policyholder may discover damages that were hidden. Hidden damages are damages that are impossible for the contractor to anticipate or see at the time the estimate was completed. In most cases, hidden damages occur because of an unusual feature in the original structure the contractor could not anticipate. Damages can be hidden inside a wall or can be an item a contractor missed because it was covered with debris. As a contractor, you can apply for additional damages by helping the client submit a supplemental claim. This claim is an estimate that shows the expense of the repair of the hidden damage and explains why it was not possible to know the damage existed during the initial estimate. A claim can be adjusted for up to a year following the initial damage. PR