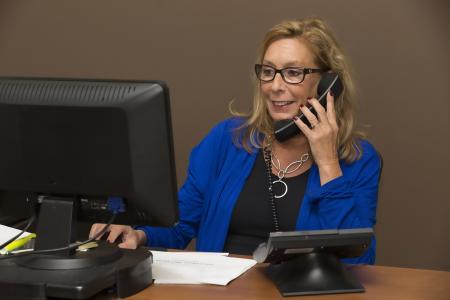 I recently spent two days with a group of remodelers who meet regularly to exchange information about their business and help each other overcome obstacles. Most of these company owners are doing most sales themselves and are struggling to find and train sales people to shoulder some of the load. This is a particularly pressing problem in a year when remodeling is predicted to reach near-record levels.
Unlike the majority of remodelers, most of these company owners have undergone some type of sales training, most often from Sandler Training, which has sales training franchises throughout the country. Those who are breaking in new salespeople have all invested in formal training for them. Nearly all have arranged for a new salesperson to "shadow" them on sales calls before sending them out to meet with prospects on their own. Then they reverse roles and act as shadow on a sales call led by the new salesperson.
It's a tried and true system, but it can be tricky to provide a critique of a sales person's performance in a way that achieves the desired results while remaining positive. One bit of advice in a Sandler blog on How to Give Constructive Criticism to Your Sales Team is to make a "positive sandwich": start with something positive, then describe the area that needs improvement, and end with another positive. Come to think of it, this approach is not a bad way to offer any bit of criticism to any member of your team.
Be particularly sensitive to generational differences among sales people. Of particular concern these days are Millennials, who will make up about half the workforce in the next five years. According to a Sandler blog on How to Coach the Millennials on Your Sales Team, this age group have attitudes toward work and life that need to be recognized in any training program. Their "helicopter parents" have ingrained in them a need for regular attention, and their second-nature familiarity with the Internet means they are impatient and need immediate feedback.
Another approach some of the remodelers I met with are taking is a version of team selling. According to Joe Marr, a Sandler trainer in Ann Arbor, team selling has been a trend in corporate sales for the last 20 years. Sending two or three sales people into a sales meeting is particularly effective, Marr says, for extraordinarily large accounts or where a company intends to cross-sell product lines. But he points to three elements in the team selling strategy that will work for companies of any size in any industry -- including home remodeling.
First, team selling allows you to match salespeople with customers. We'd all like to believe we can handle any sales situation equally well, but the fact is that different personalities require different approaches, and one sales person isn't likely to be equally skilled in all of them.
Team selling is also an opportunity for training new salespeople, particularly those who are still learning about the remodeling industry. For an organization with multiple sales people, it's also an opportunity to identify leaders who may become sales managers as the company grows.
Finally, Marr notes that selling as a team requires strict adherence to a set of ground rules that includes designating one and only one person to manage the sales call, and prior agreement as to the role of each member on the selling team.
Another reason to take more than one person into a sales meeting is to make sure that all of the details are captured. It seems obvious, but it's easy to overlook the fact that in design-build remodeling, a lot can happen in a sales call and it helps to have someone with whom you can compare notes with when you get back to the office.