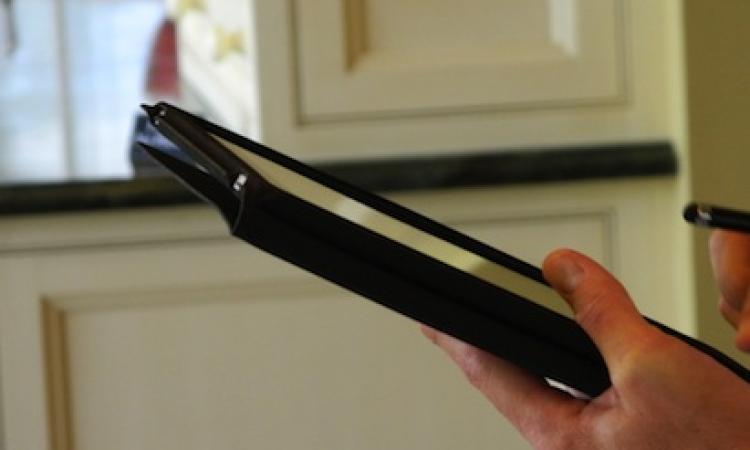 The iPad may not be ready to totally replace a laptop for putting together full plans and estimates for a remodeling project, but it is making the process quicker and easier.
Remodelers are using the technology not only as a virtual portfolio, but also to make pricing projects simpler.
Robert Criner, CGR, CAPS, president of Criner Remodeling in Yorktown, Va., says using the iPad on the jobsite has drastically streamlined the process.
For example, using the Penultimate app (an app that allows him to draw or take notes on the iPad), Criner can take photographs with the iPad's built-in camera, make notes on it and email it back to the office or wherever else it needs to go. Both Criner and his lead salesmen use iPads.
"Before, I would have taken a picture with a digital camera, come back to the office, made a list of notes, maybe printed the picture," Criner says. "Now there's the push of a button and it's there right away."
The partners in MAW Chicago, Palatine, Ill., use iPads on every sales call, says Scott Sevon, CGR, CAPS.
"We take them on the jobs and do video imaging of the remodeling job where we used to just take still shots," Sevon says. "When we come back to price jobs, we know the exacts on the jobs, so we can match finishes and existing materials."
The ready access to the Internet also makes it easy to locate product information, such as dimensions and pricing, right on the jobsite, allowing MAW Chicago to give clients more precise information. Sevon and partner Mike Nagel have also loaded up their iPads with apps for manufacturers and suppliers to put more information at their fingertips.
Other calculators, like those for paint and drywall, allow Sevon to quickly estimate the amount of material needed for a given project.
It's not a perfect solution, though, as there aren't currently apps that make estimating easy for remodelers, Sevon says. So far, the MAW partners have not been happy with the estimating apps they've tried.
It's "very difficult to customize them to fit all our needs as a remodeler," Sevon says. "I think it might be easier if you were a builder that didn't need as much customization for each project."
Still, the iPad does make it easier to gather the information needed for the estimates. Criner agrees, although he is still looking for a design program that is robust enough for his company to do more design work on

the tablet.
"We use Chief Architect (in the office)," Criner says. "We've tried CAD apps, but they've seemed cumbersome. The iPad is so user friendly, I expect the apps to be user friendly, too."