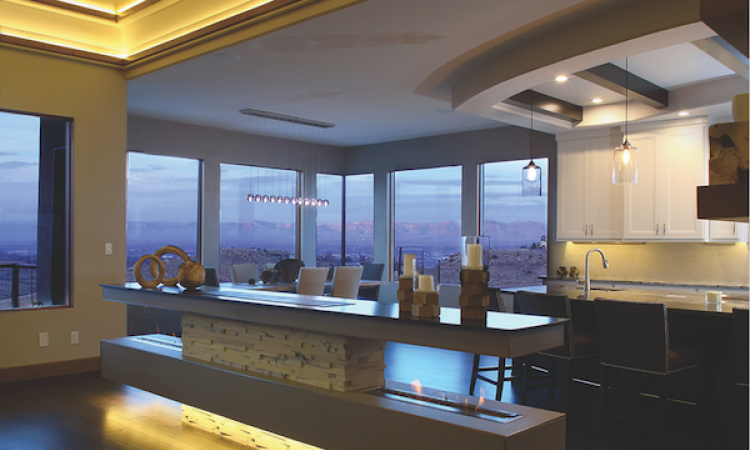 Photo: courtesy Trim-Tex
When it comes to pushing the boundaries of what you can do with drywall, the annual Drywall Artist of the Year contest held by drywall accessory manufacturer Trim-Tex usually yields some interesting results.
The contest is now in its 10th year, and the winner for 2015, Sheldon Hawk, doesn't disappoint. According to Trim-Tex marketing manager Abe Dickinson, Hawk's work (shown) stood out because of the variety in his designs and his demonstration of knowledge about Trim-Tex products. Hawk, whose specialty includes adding unique touches to custom homes, is from Grand Junction, Colo., and owns the Tom-A-Hawk Drywall company.
To qualify, designs submitted for Drywall Artist of the Year must include Trim-Tex products. "The goal was to highlight the possibilities of what you can do with our products," Dickinson says, regarding the formation of the contest a decade ago. "We saw really creative guys doing great work, and we wanted to help show it off." As the winner, Hawk will receive a number of prizes including a two-night stay in Chicago, recognition in industry publications and $1,000 credit on Trim-Tex merchandise with an additional $500 worth of tools.