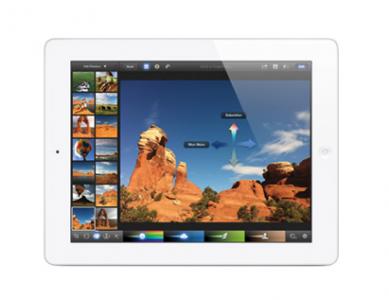 CertainTeed unveils PitchPerfect selling system for iPad
CertainTeed is providing its siding, fence, railing and decking contractors with its PitchPerfect In-Home Selling System that is designed for use on an iPad. The PitchPerfect system includes fully customizable sales presentations, step-by-step instructions and downloadable applications and accessories to seamlessly integrate the selling process—from initial homeowner consultation to finished project.
"Our commitment to contractors' success extends beyond supplying high quality products," said Matt Gibson, contractor program manager for CertainTeed Siding. "We're also equipping them with innovative new tools and training that will enhance their competitive edge."
Four customizable PitchPerfect presentations are currently available to CertainTeed 5-Star and Master Remodeler Contractors. Featured CertainTeed product lines include: Bufftech Fence; EverNew decking and railing; the complete CertainTeed vinyl siding collection; CedarBoards insulated siding; Cedar Impressions polymer shakes; and WeatherBoards fiber cement siding.
All siding presentations also provide information regarding CertaWrap weather resistant barrier and Restoration Millwork cellular PVC trim.
Included with PitchPerfect is an instructional brochure and educational video that explain how to create vivid presentations tailored with a contractor's business logo, information and photos. To further increase productivity, the best downloadable iPad applications and hardware accompaniments have also been identified and recommended in order to facilitate a streamlined, one-stop selling process. This means estimates, note-taking, processing credit card payment transactions and printing necessary paperwork and receipts can all be accomplished without unnecessary follow-up or scheduling additional appointments.
"In a crowded marketplace, it's crucial for contractors to make those big first impressions," added Gibson. "We are excited to have created this dynamic selling system that does away with bulky binders and cumbersome laptops, utilizing the iPad's lightweight touch screen and maximizing its capabilities to further enhance the buying process for both the contractor and the homeowner."