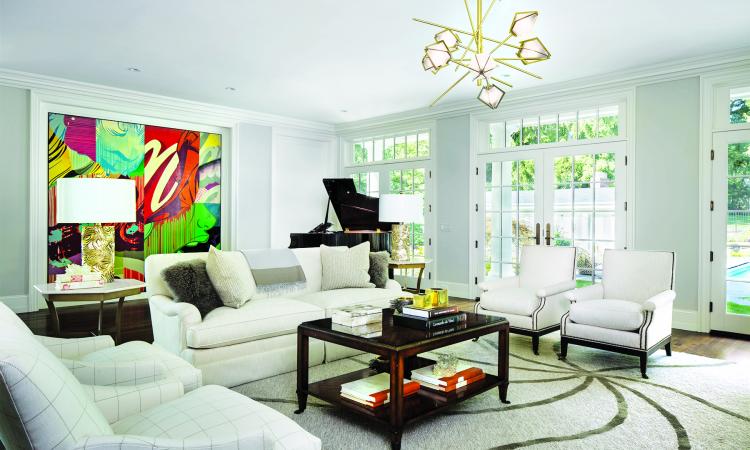 "Great use of space in all areas: Textures, focal points, lighting...the list goes on."
CBI Design Professionals, Bloomfield Hills, Mich. 
Remodeler: Doyle Mosher
Architect: Robert Clarke
Interior Designer: Jill Schumacher
Photographer: Beth Singer
The home was full of fine detailing and craftsmanship but had a poor layout for a growing family that enjoys entertaining. The design team created new spaces and renovated interiors with the goal of making them feel as if they were part of the original structure. 
The living area (above) was planned with a strong centerline. This allowed a statement painting to be placed directly across from the new fireplace.
A sunlit hallway utilizes brick flooring for a stately yet warm look.
See the full list of winners here.