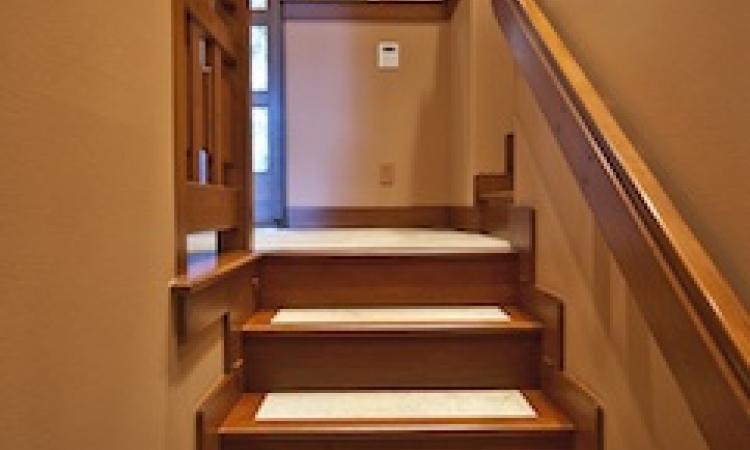 GOLD Residential Specialty

Chermak Construction Inc., Edmonds, Wash.
For this project, the client wanted Chermak Construction to redesign the trim and millwork in the style of renowned Arts and Crafts architects Henry and Charles Green. The result was a blend of Old World craftsmanship and Japanese influence, emphasizing balance.
That combination is best seen in the house's woodwork — all of which was redone. Perhaps most prominent is the arch shape above the fireplace mantle, which displays an Asian aesthetic crafted in Old World style. Other custom arches similar to that one are found in the bathroom and the butler's pantry pass into the kitchen. 
Special attention was paid to the loft office space. The entry stair and banister were reworked to adjust the layout of the space using cherry wood and parallel strand lumber for the newel posts.
For the light troughs installed in the master suite, a thin birch plywood substrate was used and then coated with 1/8-inch thick cherry veneers to continue the effect. Through the rest of the house, hanging lanterns reinforce the Japanese aesthetic while providing a source of soft light. 
SILVER Residential Specialty

Mosaic Group Architects and Remodelers, Atlanta, Ga.