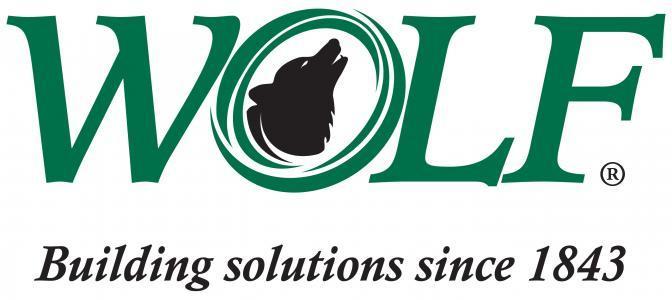 Wolf, a supplier of kitchen cabinets in the U.S. and a leading provider of building products, reported the findings of the Wolf Key Buyer Index (KBI) for April 2014.
The April 2014 KBI score of 73.03 reflects a continuation of the optimism that is gaining momentum as the weather improves and business opportunities come to fruition. 
Wolf developed KBI, a proprietary metric that offers a monthly snapshot of independent dealers' sentiments, to provide a concrete measure of how building materials buyers see the near-term future of their industry. Wolf gathers data for the KBI from a monthly survey of key buyers at independent building materials dealers across 26 states. A KBI score of 50 reflects a neutral outlook; a score above 50 reflects a positive outlook; and a score below 50 reflects a negative outlook.
Mid Atlantic
The late blooming spring market continues to gain momentum throughout the Middle Atlantic States. The Building Products KBI has increased to a very positive score of 80 (versus 68 in February and 78 in March). The Kitchen & Bath sales outlook shares similar optimism with a score of 72.22. Mid- to large-size project opportunities are reemerging and being quoted on a regular basis. Building Product sales growth is expected to continue as more typical late spring weather has influenced consumer buying and has also allowed for ideal installation conditions for all exterior building products.
Northeast
In the Northeast, the Building Products KBI showed an impressive score of 90.63 as the quoting of projects has picked up dramatically. However, supply and demand issues have posed challenges to the trucking industry, resulting in minor backlogs in the supply chain, intermittent stock outs and higher landing costs for product. Kitchen and bath dealers are seeing increased traffic in their showrooms, contributing to the score of 72.41. Consumers' confidence in the national and local economies continues to build, as evidenced by the green-lighting of previously delayed projects, and the requests for mid- to higher-end kitchens.
The overall KBI score of 73.03 displays an expectation of continued growth as the marketplace recovers from a modest start to 2014. Buyers are cautiously optimistic as they watch delayed projects from the first quarter begin to take shape.
For more information on the Wolf Key Buyer Index, read the detailed explanation or see the latest KBI score at www.wolfleader.com. PR