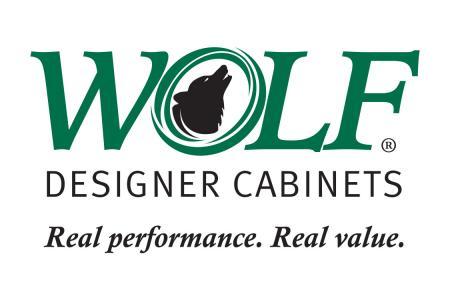 WOLF, a supplier of kitchen cabinets in the U.S. and provider of building products, reported the findings of the WOLF Key Buyer Index (KBI) for July 2014.
The July 2014 KBI score of 65.45 is a small drop from the June 2014 score of 68.18, yet overall, scores from 2014 are between 5-7 points higher over 2013, showing  the marketplace is in a much stronger position now than last year. 
WOLF developed KBI, a proprietary metric that offers a monthly snapshot of independent dealers' sentiments, to provide a concrete measure of how building materials buyers see the near-term future of their industry. WOLF gathers data for the KBI from a monthly survey of key buyers at independent building materials dealers across 26 states. A WOLF KBI score of 50 reflects a neutral outlook; a score above 50 reflects a positive outlook; and a score below 50 reflects a negative outlook.
The overall Mid Atlantic business outlook was 62.86 in July, reflecting a slightly less positive view of August compared to July. The Building Products score remains relatively strong at 74.  Kitchen and bath business outlook anticipates a slight slowdown in the traditional retail sector.  However, the small-to-large kitchen and bath project work, in both remodel and new construction, continues to remain a bright spot for professionals in that sector.
The overall KBI in the Northeast dipped slightly from 66.67 in June to 63.33 in July. The kitchen and bath sector has reported slower showroom traffic, which is typical during vacation and outdoor-activity season. Despite brisk building products activity at the moment, most respondents forecasted a slow-down of activity after backlogged work has been completed. This was reflected in a drop in the Building Products score from 84.38 last month to 65.63 this month. 
The overall KBI score of 65.45 continues a tone of cautious optimism among respondents. Dealers continue to work toward rebounding from an underwhelming start to the year. However, both history and perspective tell us that the industry as a whole is doing much better than last year, and we can expect modest growth to continue in 2014. 
For more information on the WOLF Key Buyer Index, read the detailed explanation or see the latest KBI score at www.wolfleader.com. PR