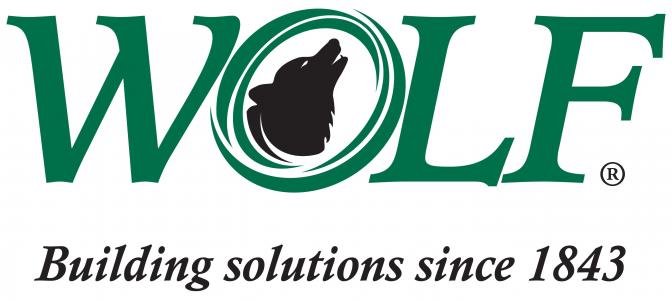 Wolf, a supplier of kitchen cabinets in the U.S. and a leading provider of building products in 26 states, today reported the findings of the Wolf Key Buyer Index (KBI) for January 2014.
The January 2014 KBI score of 64.73 reflects a significant jump from the November 2013 KBI of 53.67, and a substantial increase in KBI compared to the score of 58.33 from same month just one year ago. Wolf believes that buyers concur with the global economic outlook reports which have suggested that improving long term sentiments are on the horizon. 
Wolf developed KBI, a proprietary metric that offers a monthly snapshot of independent dealers' sentiments, to provide a concrete measure of how building materials buyers see the near-term future of their industry. Wolf gathers data for the KBI from a monthly survey of key buyers at independent building materials dealers across 26 states. A Wolf KBI score of 50 reflects a neutral outlook; a score above 50 reflects a positive outlook; and a score below 50 reflects a negative outlook.
In the Middle Atlantic States, both Building Products and Kitchen & Bath buyers are looking for the 1st Quarter to deliver on a positive uptick in business despite the setbacks caused by frigid temperatures in January. Mid Atlantic buyers returned an overall score of 62.93. Many expressed a belief that there is pent up demand and anticipated a favorable February as evident in the 62.20 KBI score for Building Products and 63.33 KBI score for Kitchen & Bath products.
In the Northeast, the historically harsh winter that continues to blanket the region hasn't dampened that area's optimism. Northeast buyers returned an overall score of 66.67.  The Kitchen and Bath sector returned a high score of 74.13 which supports dealer input that there are multiple projects actively underway and plenty of work on the short- and long-term horizons. Multifamily opportunities are on the rise and customers are reporting robust quoting activity taking place. Building Product buyers returned a much lower score of 59.52, stating that optimism, while present, will not likely be felt in February. 
The overall KBI score of 64.73 offers anticipation for a momentous start to 2014 and might suggest that the drag of recession is slowly starting to ease.  
For more information on the WOLF Key Buyer Index, read the detailed explanation or see the latest KBI score at www.wolfleader.com. PR