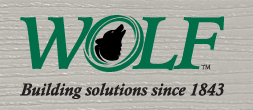 WOLF, a supplier of kitchen cabinets in the U.S. and a leading provider of building products in 28 states, recently reported the findings of the WOLF Key Buyer Index (KBI) for August.
The August KBI score of 53.33, while still positive, reflects a slight drop from the July KBI of 59.33. This drop likely reflects the residual summer vacation season as well as a lack of momentum from the previous two months. 
WOLF developed KBI, a proprietary metric that offers a monthly snapshot of independent dealers' sentiments, to provide a concrete measure of how building materials buyers see the near-term future of their industry. WOLF gathers data for the KBI from a monthly survey of key buyers at independent building materials dealers across 21 states. A WOLF KBI score of 50 reflects a neutral outlook; a score above 50 reflects a positive outlook; and a score below 50 reflects a negative outlook.
Northeastern buyers' sentiment varied by product offering: Building products buyers returned a KBI score of 42.38 percent in August, down from 67.86 percent in July. In contrast, kitchen and bath buyers returned an improved 52.38 percent in August compared to July's 47.62 percent. Vacations and lack of momentum continue to keep yards less bullish on anticipated purchases. Sales for multifamily projects are the bright spot in the market, while the single-family segment has slowed to a crawl.
The Middle Atlantic building product respondents report a KBI score of 60.00 percent in August compared to 83.33 percent in July. The forecast would indicate that purchases will either be flat or down in the coming weeks with seasonal vacations and end of summer activities impacting activity. However, all indications are that September will rebound nicely, with most areas of the sales district expecting an increase in business.
For more information on the WOLF Key Buyer Index, read the detailed explanation or see the latest KBI score at www.wolfleader.com.