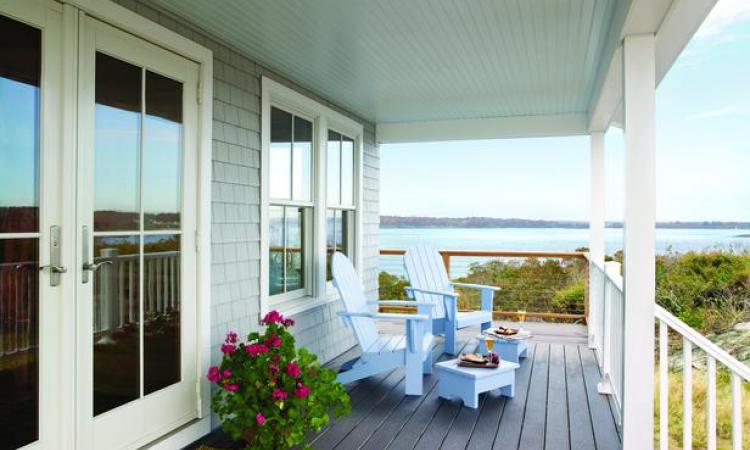 Despite Energy Star credits of up to $200 offered for windows and skylights installed between January 1 and December 31, 2013, remodelers remain in a holding pattern in terms of significant gains related to window replacement business, according to the latest Professional Remodeler window trends survey.
"The expiration of the large tax credits means customers won't spend the extra money on the enhancements and upgrades to get the tax credits currently available," says one North Carolina remodeler.
"Price and energy use dominate, but really no changes. The current Energy Star credits mean nothing," says a remodeler based in Colorado.
Window Trends

We asked remodelers about the major trends they are seeing
in window projects. Here is some of what we heard:

"Clients are choosing low-end windows, basic models to save costs of the product."

"Best price for the product is the main goal with my clients."

"People looking at tax credit, higher volume, and more options."

"Clients are usually looking to upgrade to an energy-efficient impact glass window

to be eligible for insurance credit for wind-resistant widows."

"My clients rely on me to guide them through the decision-making process. I usually use an audit to identify need. Certainly an improved tax credit would help a lot."

"The tax credit changes have hurt sales."

"Tax credit expiration did not make the difference we thought it would. Lead paint laws have made prices higher and that is a problem with some buyers. The lead paint laws have made window quotes and installation more time consuming for us."

"The windows installed are higher-performing units due to interest in conserving energy and saving money on energy costs."

"Clients seem to be more inclined to go with better quality, higher-end products."
A flatter economy and the expiration of the $1,500 tax credit from three years ago are keeping a tight grip on significant recovery. In 2012, 34 percent of remodelers responding to the Professional Remodeler window trends survey said their business was off from 2011, while 27 percent said it was up. This year, 29 percent reported an increase in window business while 25 percent said business was off from 2012. Forty-six percent indicated their window business remained unchanged from 2012.
That is comparable to other types of exterior work, including siding replacement. Our recent siding research found that 29 percent of remodelers reported doing more exterior work in the past year compared with 12 percent who reported doing less work.
Most remodelers continue to do at least some window replacement projects. Ninety-eight percent of remodelers said at least some of their projects during the last year included replacement windows, and 19 percent are getting at least half of their business from window replacement.
Energy efficiency still sells
Homeowners continue to look for energy savings when replacing their windows, as 99 percent of respondents indicated energy-efficient window-related technology has been specified in the past 12 months.
"Their main concern is energy conservation followed by ease of usage," says a New York remodeler.
"Our clients still understand and want quality and energy-efficient windows whenever possible," says a remodeler in Louisiana.
However, price remains the top concern of homeowners.
"Clients are pushing for the bottom-line low prices," says a remodeler based in California.
"Our clients usually request the best reasonably priced, value windows," says an Arizona remodeler.
Regardless, more remodelers are installing windows with energy-efficient features, led by insulated double-pane windows with low-e coatings (95 percent), argon- or krypton-filled units (64 percent), and insulated frames (49 percent).
Geographically, remodelers in the South and West remain most likely to install windows with some sort of energy-saving feature, simply due to the fact the climate is warmer and low-e coatings can help deflect heat. Triple-pane windows remain popular in the colder climates of the Midwest and Northeast, where extra insulation can help with severe cold temperatures during the winter months. 
Vinyl and wood frames remain popular
In regard to window materials, wood and vinyl remain the leader as they have been in previous surveys. Sixteen percent of remodelers reported installing vinyl windows on all of their projects, and 69 percent use it on at least some of their projects. Wood was installed by 75 percent of remodelers on some projects during the past year, and 9 percent used wood windows on every project.
Aluminum, composite, fiberglass, and steel frames were used with less frequency.
How windows are specified
Sixty-two percent of remodelers indicated the client relies on them to make all material and brand recommendations. The client comes to the remodeler with the specific material chosen but the remodeler helps choose the brand only 21 percent of the time.
Sixteen percent of remodelers say the client comes to them with a specific brand or material in mind and the remodeler influences their decision.
Only a tiny fraction of respondents indicated the client has a specific brand and material chosen for the remodeler to install. PR
METHODOLOGY
228 remodelers answered the survey via Internet in April 2013. Participants were a random sample of subscribers to Professional Remodeler print and digital editions.