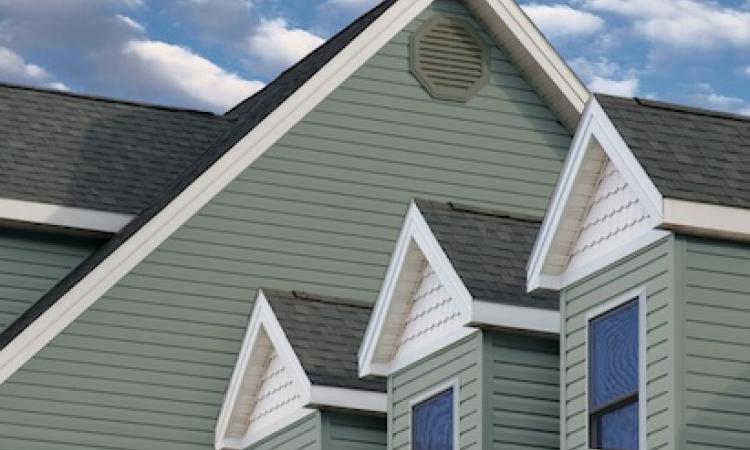 Adding or replacing siding remains one of the most popular ways to change the exterior appearance of a home. But do remodelers really know what homeowners are seeking? Research was done recently by the Vinyl Siding Institute (VSI) to learn more about what homeowners want and what remodelers know about vinyl siding.
Both homeowners and remodelers were surveyed. "Homeowners care most about beauty, durability and especially value and low maintenance," notes VSI President and CEO Jery Y. Huntley.
Joe Klink, director of corporate relations at ProVia agrees, saying, "Consumers continue to have interest in authentic looks with lasting low maintenance."
But these benefits of vinyl siding are not well known by remodelers even though it is the top selling exterior cladding because the industry had not done enough to inform them, focusing more on technical improvements than marketing, Huntley says.
To increase remodelers' knowledge, VSI introduced a new website in October 2011 with information remodelers need to know called Vinyl Siding Remodelers Help Desk (vinylsidinghelpdesk.com). "The website is targeted to give remodelers information that relates directly to what homeowners want," she explains. Links to certified vinyl siding products and the VSI Certified Installer Program are provided.
Products with what consumers want
Heartland Vinyl Siding by ProVia incorporates several technologies to satisfy consumer desires for great appearance combined with low maintenance. Heartland's exclusive Super Polymer Formulation fights fading, cracking and thermal expansion and contraction.
By blending No. 1 grade polymers and additives precisely, consistent quality and color accuracy are ensured, resulting in siding with outstanding beauty, long-lasting performance and carefree maintenance.
"Heartland's unique infusion of special thermo-plastic polymers provides enhanced resistance to impacts, UV damage and heat distortion to provide superior color retention," Klink says. "To improve weatherability, help reflect solar heat build-up and deflect the damaging infrared rays of the sun, Heartland employs state-of-the-art Tri-Pigment Reflective technology." This combines three select inorganic pigments and locks them molecularly into the panel structure to ensure maximum color saturation.
"To preserve and protect Heartland Vinyl Siding from the harmful effects of the weather, anti-weathering materials (the Heartland Weather Barrier Shield) are carefully integrated into the siding at the product surface and throughout each panel," says Klink.
Manufacturers stand behind their siding products with generous warranties, reinforcing the longevity of these products. For example, CertainTeed WeatherBoards Fiber Cement carries a 50-year limited transferable product warranty with a two-year SureStart limited labor warranty protection. This low maintenance product comes factory painted or stained with the ColorMax Finishing System with a 15-year warranty for both its stains and solid colors.
Other companies also offer extensive warranties.
"With Heartland Siding, we want our customers to have peace of mind with their investment," says Klink. "That's why we back every product with our Color-Keeper Anti-Fade Protection Guarantee and Lifetime Limited Warranty."
Other siding trends
The interest in combining various siding types, like accenting vinyl siding with manufactured stone, continues, Klink says. By mixing Heartland's CedarMAX siding and Heritage Stone, the remodeler can delight the consumer with a high-end, customized look that is affordable and energy-efficient.
Another trend is a movement toward richer, darker colors. "Homeowners want to show off their individual taste," notes Xavier LeBlanc, director, product marketing, for CertainTeed Siding Products Group. "By including different shades and styles of siding, it enhances the unique architectural design of the home. Different looks can be achieved by using clapboard reveal, woodgrain or smooth, beaded, shakes and shingles, and vertical options such as board and batten. Homeowners are seeking perfect matches to real cedar wood grain or perfect smooth embossing without the maintenance."
CertainTeed has added new colors to its MainStreet, Wolverine American Legend and Wolverine Encore vinyl siding lines as well as introducing Seagrass, a green shade with a warm, natural earth tone hue that is trending today, in the Cedar Impressions, Monogram, Triple 3-1/3 Soffit and Universal Soffit lines and all corresponding accessories.
Also new from CertainTeed is Restoration Millwork 3TL, the widest exterior cellular PVC beadboard trim on the market, whioch the company says installs up to 30 percent faster than standard width beadboard.
"Along with a larger concealed nailing area, the beadboards' TightLap edge allows two adjacent panels to overlap, provides better hold, a reversible bead/channel repeat for a smooth transition between panels and streamlined appearance," says LeBlanc.
CertainTeed's Restoration Millwork cellular PVC trimboards have been enhanced with FinishedEdge. Corner edges have been heat-sealed using a proprietary process for a quality, smooth finish. This feature eliminates problematic grooves and pockets that let dirt collect on the surface, so cleaning is unnecessary.
"Green" still matters
Interest in energy efficiency is important to selling insulated siding. VSI offers a free technical manual on its website with information about insulated siding product testing, compliance with the International Energy Conservation Code and proper installation for energy performance.
VSI is halfway through a two-year Insulated Siding Energy Performance Study. Homes were selected in four different parts of the country and homeowners provided utility bills for the past two years. Insulated siding was installed on each home in 2010 in exchange for the homeowners submitting their next two years of utility bills. Preliminary findings show a 12 percent improvement in air tightness, 5 to 12 percent heating savings and 2 to 8 points improvement in the homes' HERS index, a home energy rating system, according to VSI.
"Energy efficient siding provides a big bang for the consumer buck because it fulfills green desires in two ways," Klink notes. It reduces resource utilization, conserving global energy supplies, while reducing household expenditures on heating and cooling. Heartland's CedarMAX Composite Cladding, an insulated siding, is a complete thermal cladding system that acts as continuous insulation to help reduce energy loss, especially that due to thermal bridging. CedarMAX integrates Heartland's exclusive Super Polymer Formulation with rigid foam insulation to deliver energy savings, impact resistance and breathability to resist moisture retention.
Vinyl siding is also a sustainable product, qualifying for points from LEED and the ANSI Approved International Code Council 700-2008 National Green Building Standard. For example, CertainTeed's CedarBoards Double 6-inch Insulated Siding contains 60 percent recycled content.
Beyond simple energy efficiency, building professionals and homeowners are now examining all environmental impacts associated with products and looking at the entire life cycle. "By keeping the environment top-of-mind from manufacturing to packaging, shipping, performance and longevity, a product's impact on the environment can be significantly reduced," says LeBlanc. "This trend is likely to continue as consumers become savvier in their product research and companies become more transparent in operations."
CertainTeed is the first siding manufacturer to submit a life cycle assessment to the Building for Environmental and Economic Sustainability for third party verification and publication. Its fiber cement siding contains more than 30 percent pre-consumer recycled content and all CertainTeed fiber cement plants are ISO 14001 certified, an international standard for minimizing environmental impact in operations. All CertainTeed siding products are GreenCircle Certified.
Becoming a certified installer
Installing siding properly is crucial to its performance. While vinyl siding is easy to install, Huntley says it's also easy to install incorrectly. VSI has an installation manual on its website, as well as offering quick tips online, a printed manual and an installation video. "A skilled remodeler can learn this easily," she notes.
Remodelers who are serious about vinyl siding work may wish to become certified installers through the VSI Certified Installer Program. To begin the certification process, they must demonstrate experience installing vinyl siding, complete a course and pass a test on the ASTM standard for vinyl siding installation. Certification is for three years. To recertify, installers must pass an online test.
Huntley says there are now about 4,000 Certified Installers. Once certified, installers have access to marketing resources detailing why potential clients should hire a Certified Installer.
Tools to help you sell
"When educated about new options in materials, homeowners often buy value rather than price," Klink points out. "Remodelers reap rewards when they invest in learning to sell value."
Selling a siding job is a situation where pictures speak louder than words. Tools offered by manufacturers, like ProVia Studio, an innovative visualization software, can be used to offer homeowners a tangible way to view their aesthetic choices in a whole-house setting. This digital technology applies actual images of home improvement products to a customer's home, helping them visualize the final project.
Similar tools from CertainTeed include a 52-page Living Spaces Idea book, which displays creative combinations of siding, exterior trim, railing, fence and deck products remodelers can share with homeowners, and CertainTeed's ColorView online tool which demonstrates what homeowners' choices will look like by viewing color combinations and styles on pre-mapped homes or by uploading a specific house photo. They also offer an online tool to help consumers decide which siding best meets their needs as well as comprehensive educational programs to help remodelers learn how best to market, sell and install a variety of siding products.
Another option is VSI's Designing Style, an interactive PDF design guide. This contains information on numerous home styles along with their history, appropriate colors and trim, and the vinyl siding products compatible with each style. Remodelers can use this guide to show homeowners how their houses will look when vinyl siding and trim are added.