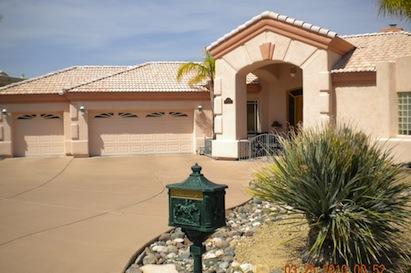 Trulia: Home asking prices up 0.3 percent, but still outpaced by rising rents
Following a flat report in May, the Trulia Price Monitor for June shows that the asking prices for homes listed for sale in the 100 largest metro areas were up 0.3 percent last month (both YoY and MoM). Rents increased 5.4 percent YoY, outpacing price increases in most markets.



"Since February, asking prices showed solid gains in four out of five months, including in June, so I expect to see the sales-price indexes show further increases in the months to come," said Jed Kolko, Trulia's chief economist.
The metros with the largest asking price increase (YoY) in June include:

1. Phoenix - 18.9%

2. Miami - 16.1%

3. Cape Coral-Fort Myers, Fla. - 14.9%

4. West Palm Beach, Fla. - 9.6%

5. Denver - 7.2%

6. Orlando - 6.8%

7. Warren-Troy-Farmington Hills, Mich. - 6.5%

8. San Jose - 6.2%

9. Detroit - 5.2%

10. Pittsburgh - 5.1%
Kolko said the metros with rising prices fall into two groups:

1. Miami, Phoenix, Detroit, and many other "at-risk" metros still have a high share of homes still in foreclosure, and their price gains will shrink or even reverse as those foreclosed homes come onto the market. The metros with the very highest price increases are all "at-risk."

2. Denver, San Jose, Pittsburgh, and many others have strong price gains with a moderate or low share of homes still in foreclosure. These markets are "in the clear" and should hold their gains. "In the clear" markets also have stronger job growth and a more quickly rebounding construction industry than "at-risk" markets.
"The huge price gains we've seen in Miami and Phoenix are not built to last. These increases will shrink or reverse as the backlogged foreclosures in these metros hit the market," said Kolko. "In contrast, Denver, San Jose and Austin, which were spared the worst of the housing crisis, have strong price growth and strong job growth without a foreclosure overhang. Their recent price gains are less dramatic than Miami and Phoenix but are less at risk. Slow and steady wins the housing recovery."



For more on the report, visit: http://info.trulia.com/trulia-price-and-rent-monitor-june-2012