1. Kohler / Shower System
The Real Rain Shower System from Kohler simulates a natural rainstorm by means of a unique nozzle design that lets water droplets fall at varying sizes and random intervals. The shower relies on gravity for water flow that starts slowly and builds to a downpour at 2 gallons per minute. The ceiling-mounted square silicone spray face measures 19 by 19 inches, and seven finishes are available.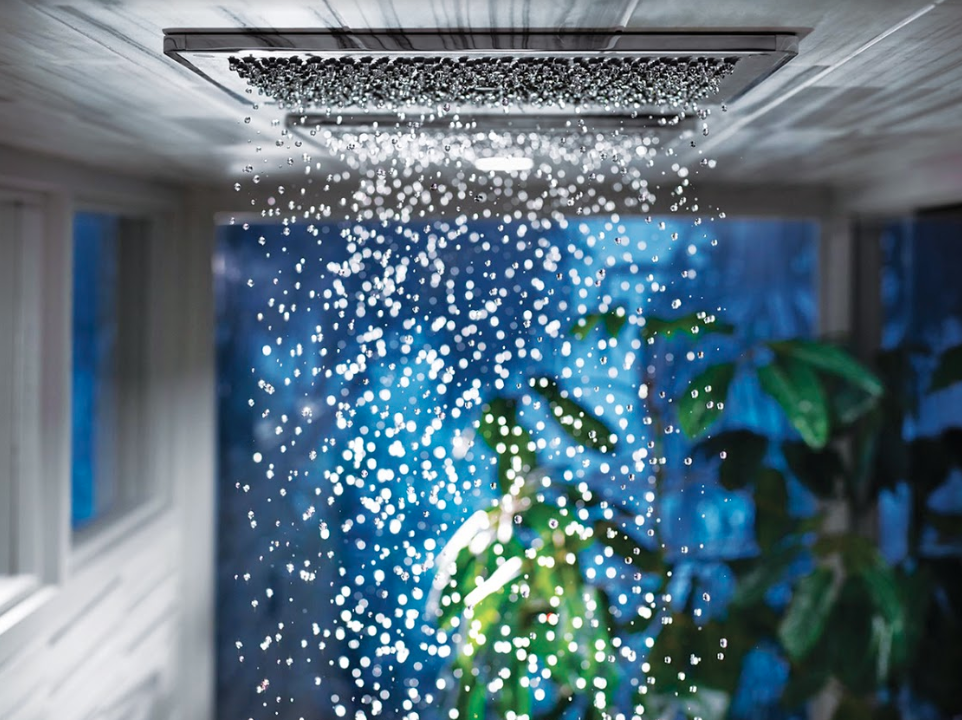 2. MTI Baths / Slipper Tub
The Lily Slipper Tub from MTI Baths has gently sloping sides and a curved rim, providing comfortable support for a bather's head and neck. As part of the Boutique Collection, it's available as a soaker or air bath in white or biscuit, with matte or high-gloss finish. Its integrated slotted overflow requires only drain installation. The tub measures 60" x 32" by 203⁄4" and is made with MTI's proprietary SculptureStone.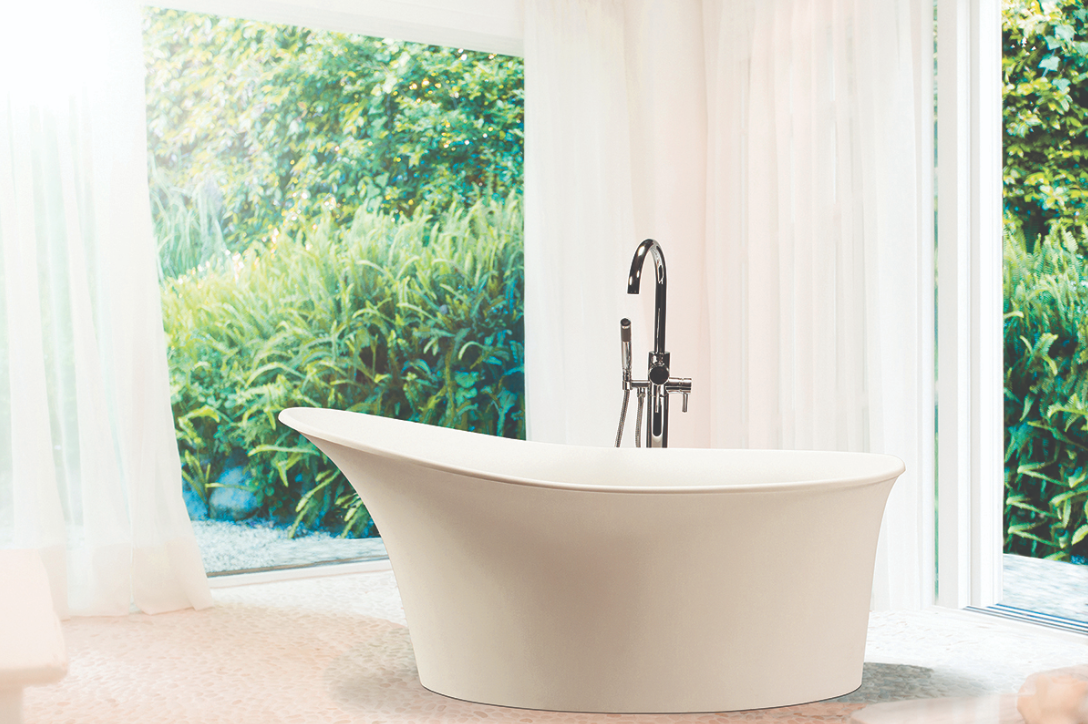 3. American Standard / Faucet
The Berwick Widespread Bathroom Faucet from American Standard is WaterSense-certified, with a maximum flow rate of 1.2 gpm. Drip-free performance for the faucet's lifetime is made possible by ceramic disc valve cartridges. The swivel spout rotates for rinsing hard-to-reach spots and provides easy access to the sink basin. The Speed Connect metal drain installs in less time with fewer parts.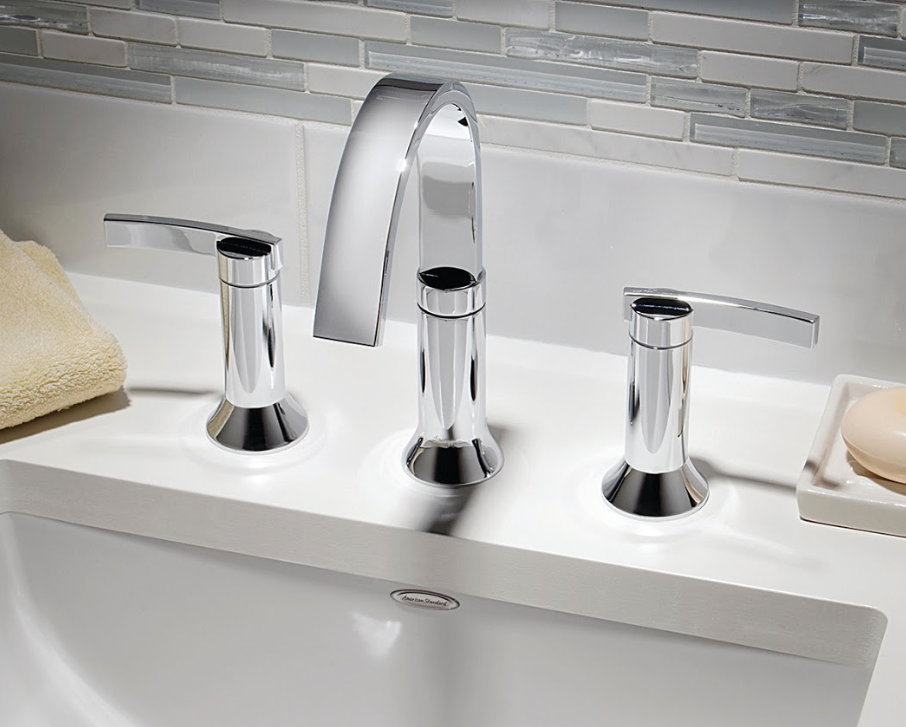 4. Victoria + Albert / Bath Tub 
The Eldon from Victoria + Albert sports the curvy lines of a freestanding tub, but sits flush against the wall. This space-saving tub is the result of a collaboration with design studio Conran + Partners. At 687/8 inches long, its edge forms a natural shelf against the wall, hiding pipework and providing a platform for deck-mounted plumbing. The Eldon comes in seven exterior color finishes, and can be installed with or without an overflow.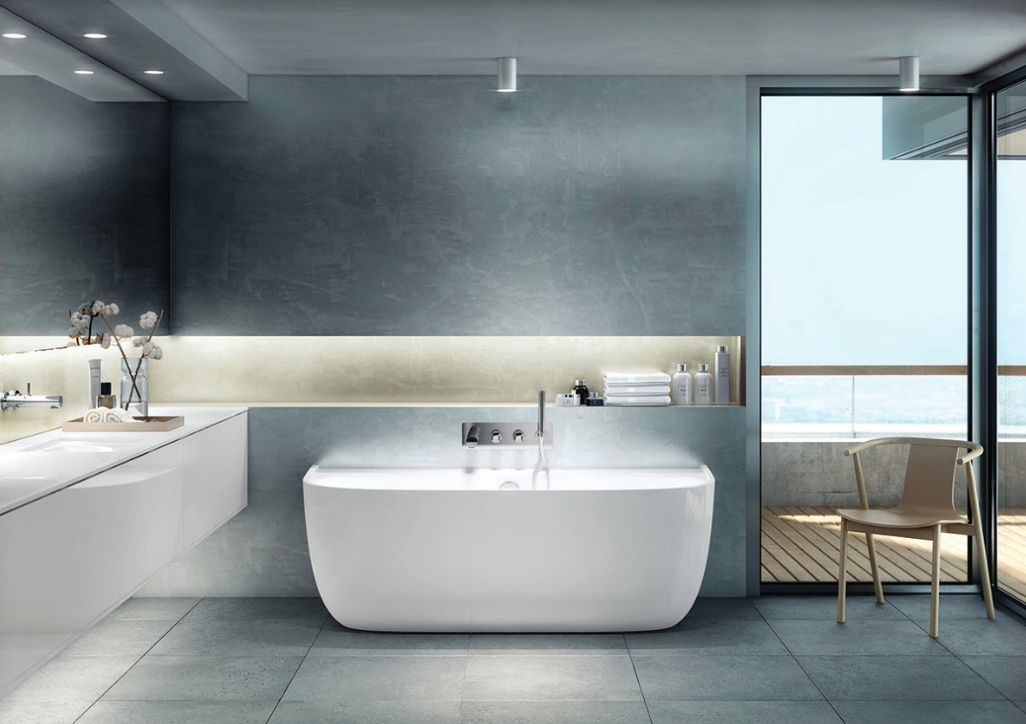 5. Kohler / Wall-Hung Toilet
The wall-hung version of Kohler's popular Veil model boasts state-of-the-art options in a sleek, space-saving design. The toilet features a heated seat with adjustable temperature settings, a deodorization system, a cleansing wand with adjustable spray, a night-light, and a warm-air drying system. The Veil also uses a dual-flush system to let users choose between full and partial flushing.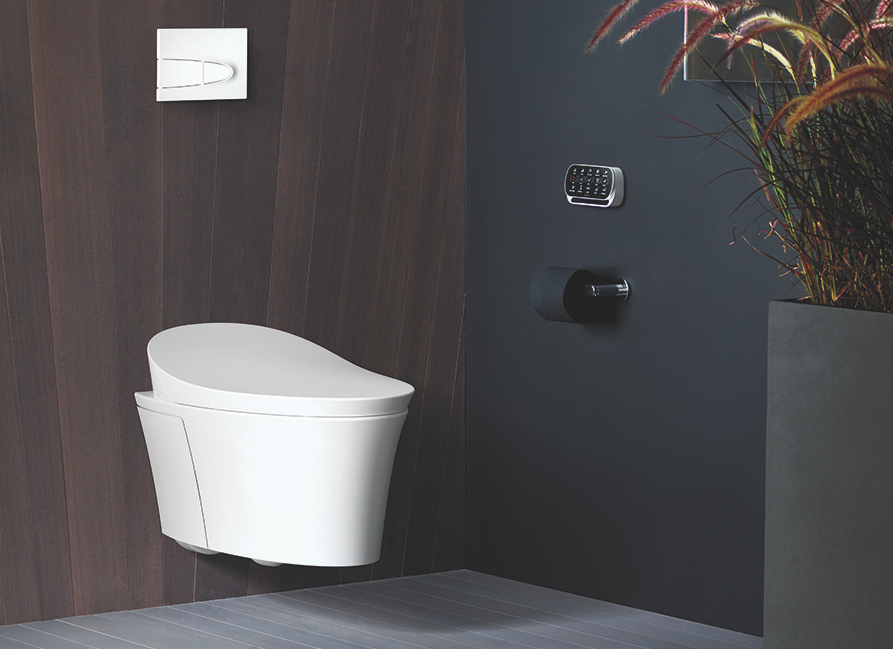 6. American Standard / Toilet Line 
The 1.28 gpf and 1.0 gpf models of American Standard's VorMax toilet models are two of the newest additions to the line, and feature a CleanCurve Rim to help reduce trapped dirt, as well as American Standard's EverClean finish, designed to inhibit the growth of bacteria, mold, and mildew. Both models achieve the highest bulk removal score on the Maximum Performance test, an independent report of toilet performance.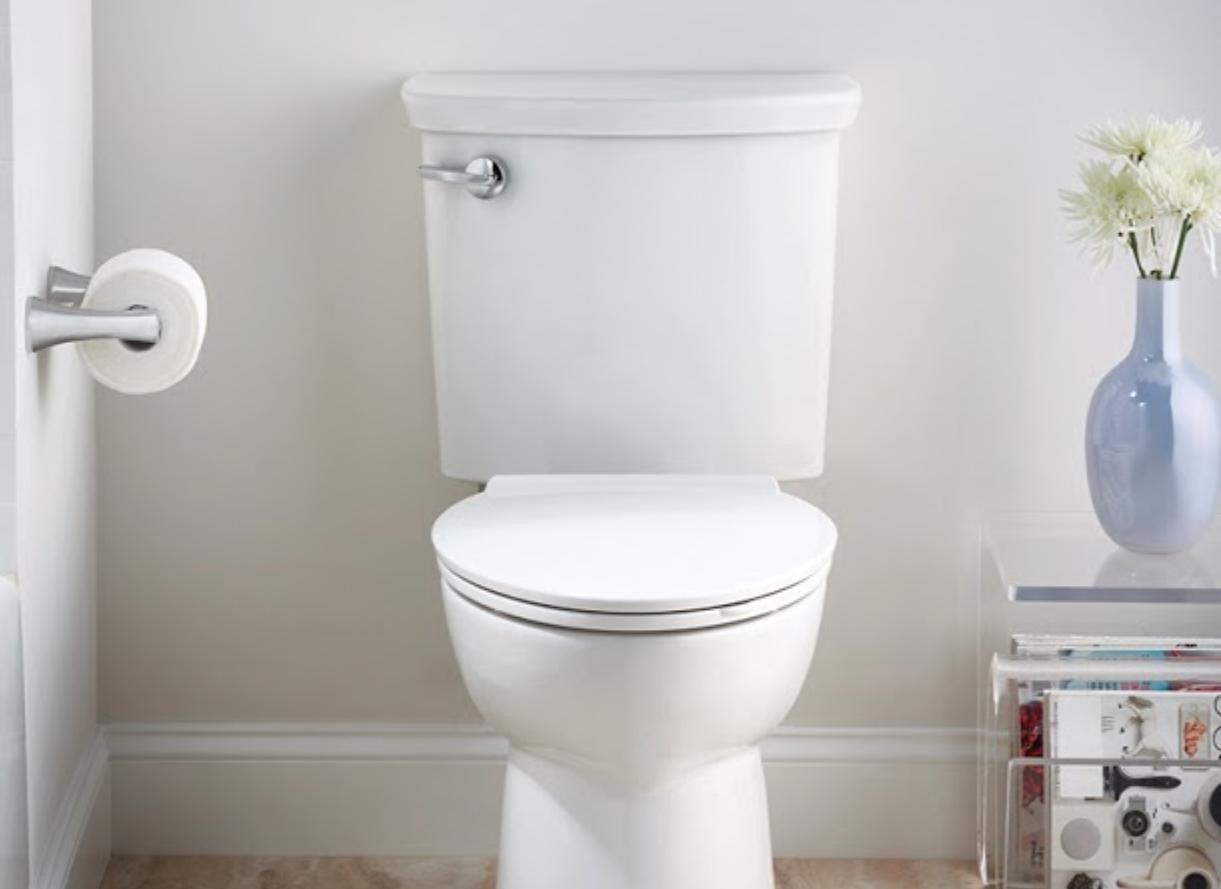 7. Geberit / Concealed Tank Systems 
Geberit's in-wall tank systems for wall-hung toilets create 9 inches of additional space for user comfort and design flexibility. The system can be used with toilet bowls from any major ceramic manufacturer and has a standard flush volume of 1.6 gallons. Remote flush actuation can be placed within a 51/2-foot radius of the toilet, increasing accessibility. The system is available in Sigma Series, for 2x4 and 2x6 room-height walls, and Omega Series, for 2x6 pre-walls. 
8. Hardware Resources / Vanity 
Hardware Resources offers the Chatham Shaker Bath Vanities line by Jeffrey Alexander in three popular neutral finishes: White, Grey, and Chocolate (shown). They are available in marble or quartz countertops and five size options, ranging from 24- to 60-inches wide. The preassembled vanities have solid-wood construction, dovetail drawers, large-size cabinets with adjustable shelving, and soft-close hinges and drawer slides. Coordinating bevel-glass mirrors are available. 
---