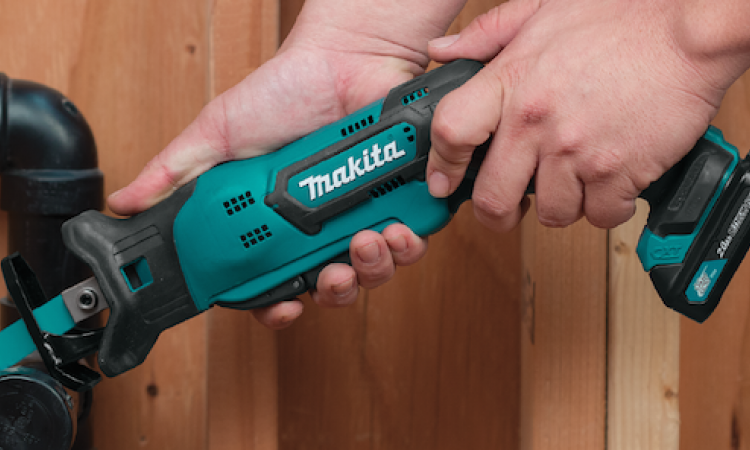 Photos: courtesy ProToolReviews.com
For a 12-volt tool, the Makita RJ03R1 Cordless Recipro Saw offers a good combination of compact size and useful features. It comes in at just 14¾ inches in length and weighs less than 3 pounds with the included 2.0 Ah battery (a 4.0 Ah battery is optional).
A unique dual-position on/off switch is the defining characteristic of this tool. In addition to a traditional trigger grip with a safety switch that lets you control it in an almost pistol-like fashion, this saw has a second paddle-style switch on the body that lets you really choke up on the tool. The dual-trigger design lets you use either the paddle or trigger switch operation as needed to get where you need to be for the cut. Brilliant.
As expected, this saw has a tool-less blade-change system, but Makita fully allows the use of both ...
This is an excerpt from a longer article. Read the full-length original story at ProToolReviews.com.