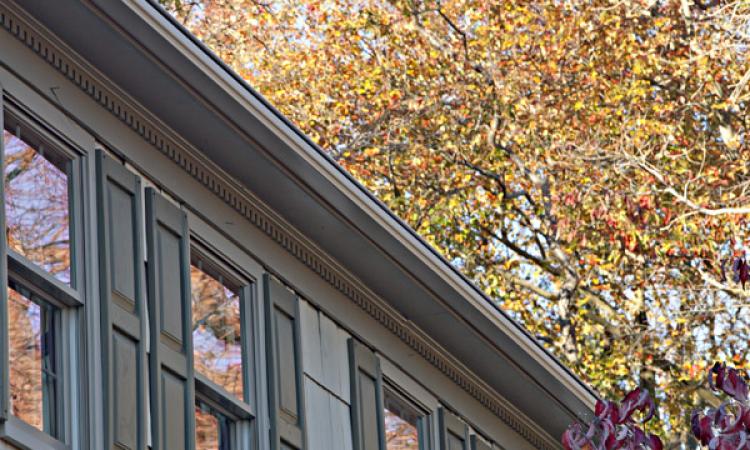 As a remodeler, if you want to run, operate, and grow a business, then a franchise or dealership offers you the quickest path to success because many of the problems that could produce a roadblock to success have already been addressed.
As the remodeling industry continues to redevelop, reshape, and reinvent itself following a crippling recession, investing in a franchise or dealership is one way remodelers can diversify their business portfolio. By investing in a niche industry such as bathroom remodeling, roofing and gutter, or window replacement, remodelers can supplement their remodeling business.
Remodelers who are interested in becoming affiliated with a franchise or dealership become part of the dealer network, share best practices, inherit the specific brand's story, and have access to marketing and lead-generation programs as well as high-level sales training. Perhaps most important, remodelers can maintain and add value to their independent remodeling business especially if the franchise or dealership brand is already a proven commodity.
"The remodelers chance for success are increased when compared to being a strictly independent, non-branded home improvement company," says Rick Hirschhaut, senior vice president of BCI Acrylic Bath Systems and BathPlanet.
Entering a new niche through a franchise or dealership can jumpstart a remodeling business and provide an incremental growth opportunity; however, remodelers should lean toward a niche that focuses on an area where they've had previous work experience.
"Before investing, the remodeler should ensure the niche or product line fits their expertise. Investing in the right area can help decrease the learning curve associated with a franchise or dealership investment," says Chris Edelen, a remodeling consultant.
Value proposition
Remodeling-related franchise and dealerships have experienced growth throughout the country in recent years.
"Over the past two years, we have gone from a start-up to over 100 markets in the U.S. and Canada," Hirschhaut says.
Because the business typically has a proven track record and a quick start-up time, franchises or dealerships can be a great opportunity for remodelers.
"Franchises or dealerships can be a plug-and-play opportunity for an already established remodeler because a lot of the ground work has already been done," says Joe Smith, president, LeafGuard of Central Iowa/Midlands, Granger, Iowa. 
Specifically, the value of investing in a franchise or dealership can be broken down into three areas: brand recognition, marketing, and returning customers.
The biggest value proposition of the three involves your existing remodeling customers who now have an opportunity to hire you for additional services because of your involvement in a franchise or dealership.
 "Everyone in our business understands who we are, what our business model is, and what jobs we want and don't want," says Roone Unger, president, Exovations, Cumming, Ga.
The investment in a franchise can grow and expand your product line and service areas, resulting in a long-term improvement in your company's bottom line.
As a remodeler, if you enjoy doing the actual construction work yourself, a franchise may not be the best investment for you. If you want to run, operate, and grow a business, then a franchise or dealership offers you the quickest path to success because many of the problems that could produce a roadblock to success have already been addressed.
"We have already made all the mistakes," Unger says.
Franchise and Dealership Opportunities
ABC Seamless
www.abcseamless.com
(800) 732-6577
ABC Seamless supplies and installs steel siding, gutters, log siding, soffit and fascia, and windows. The company has been providing franchise opportunities since the late 1970s and has more than 100 locations nationwide.
AmeriSpec Home Inspection
www.amerispec.com
(800) 230-2360
Incorporated in 1987, AmeriSpec has conducted more than 2 million home inspections nationwide. In 2007, the company was integrated into the ServiceMaster family of brands. More than 150 independently owned and operated franchises conduct over 80,000 home inspections annually.
Andy OnCall
www.andyoncall.com
(877) 263-9662
Andy OnCall, established in 1993, is a handyman repair service company that sends a qualified craftsman for a free estimate to homeowners needing small jobs, remodels, repairs, and maintenance.
Archadeck
www.archadeck.com
(804) 353-6999
Archadeck specializes in custom-designed and custom-built decks, screened porches, sunrooms, gazebos, and related outdoor living structures. The company started in 1980 and began expanding to additional locations in 1985.
Bath Planet
www.bathplanet.com
(888) 922-8475
Bath Planet, founded in 1999, offers a stylish, cost-effective, and low-maintenance bath improvement to homeowners, commercial customers, and consumers with accessibility needs.
Benjamin Franklin Plumbing
www.benjaminfranklinplumbing.com
(866) 571-8479
Benjamin Franklin Plumbing offers contractors an opportunity to grow their business by delivering residential service plumbers to their customer base. Leading training, technology, and an emphasis on safety offer added value to the franchise.
BCI Acrylic Bath Systems
www.bciacrylic.com
(800) 963-8827
BCI is an independent manufacturer of acrylic bathliners, showerliners, wall surrounds, and related products for the remodeling industry. The company's bathliner and wall systems are custom molded to fit over the existing bathtub, shower base, or wall surround.
Border Magic
www.bordermagic.com
(877) 892-2954
Border Magic is the only franchised company in the U.S. that specializes in decorative landscape edging. Border Magic's product complements existing landscape while reducing the time needed for maintenance.
California Closets
www.californiaclosets.com
(866) 488-2748
Creating custom storage solutions since 1978, California Closets offers more than 100 franchises worldwide. The franchise offers expert services in creating innovative home design solutions from custom-designed closets, home offices, entertainment rooms, utility rooms, garages, and more.
Case Handyman & Remodeling Services
www.casedesign.com
(800) 566-2273
Founded in 1961, Case Handyman & Remodeling is a full-service residential home improvement franchise, with more than 180 territories nationwide. The company specializes in kitchen, bath, and home remodels.
Certa Pro
www.certapro.com
(800) 452-3782
Certa Pro is the largest residential and commercial painting company in North America. The company teaches franchisees about estimating, maintaining strong margins through efficient project management, training employees and key staff, and understanding and utilizing Certa Pro's sales and marketing strategies.
DKI
www.dkiservices.com
(866) 233-9433
Disaster Kleenup International is one of the largest property damage restoration franchises to serve residential and commercial clients as well as risk managers, property managers, and insurance carriers.
DreamMaker Bath & Kitchen
www.dreammaker-remodel.com
(800) 253-9153
DreamMaker Bath & Kitchen is an exclusive bath and kitchen interior remodeling franchise organization. The DreamMaker system covers almost every aspect of running a business, including sales, production, marketing and finance, along with ongoing support and training.
The Energy Doctors
www.energydoctors.org
(509) 499-7921
The Energy Doctors is dedicated to providing homeowners, homebuyers, and businesses with unbiased and accurate information regarding the energy efficiency of their home or office. New affiliates receive intensive one-on-one training and new state-of-the-art thermal imaging equipment.
Exovations
www.exovations.com
(877) 396-8632
Exovations is an award-winning home improvement and remodeling contractor for siding, roofing, vinyl replacement windows, wood windows, replacement doors, garage doors, seamless aluminum gutters, gutter protection, decks, and more.
Four Seasons
www.fourseasonssunrooms.com
(800) 368-7732
Four Seasons, founded as a greenhouse supplier in 1975, is one of the largest manufacturers of seasonal screen enclosures, greenhouses, Florida rooms, and year-round sunrooms, solariums, and conservatories.
Garage Experts
www.garageexperts.com
(800) 982-3318
Garage Experts is a national franchise that specializes in the installation of garage floor coatings, garage storage cabinets, garage ceiling racks, and garage slat-wall. Each franchisee goes through extensive training at the company's corporate headquarters.
Glass Doctor
www.glassdoctor.com
(866) 696-1504
Established over 50 years ago, Glass Doctor is a fully franchised residential and business flat glass repair company. Well-documented systems, training, strong support, and coaching can help improve the bottom-line of a remodeling business.
Green Homes America
www.greenhomesamerica.com
(724) 514-8991
Green Homes America is an experienced supplier of whole-house energy services and provides a turnkey home performance business system that enables franchisees to quickly add energy-saving and comfort-improving solutions.
Gutter Helmet
www.gutterhelmet.com
(866) 922-4236
Gutter Helmet dealers sell and install a proprietary system for preventing clogged gutters. Dealers benefit from an extensive lead-generation program, including a national advertising and infomercial campaign, as well as ongoing sales and marketing training and support.
Handyman Connection
www.handymanconnection.com
(877) 771-4040
Founded in 1990, Handyman Connection specializes in small-to-medium home improvements, repairs, and remodeling jobs. New owners receive training at the company's headquarters, as well as on-site, and get access to Handyman Connection's proprietary scheduling and management software.
Handyman Matters
www.handymanmatters.com
(866) 808-8401
Handyman Matters, founded in 1998, handles jobs of all sizes, ranging from drywall repair to a complete kitchen or bathroom remodel. The company has 122 franchises in 33 states and three countries.
HandyPro
www.handypro.com
(800) 942-6394
HandyPro is a professional handyman service that helps home and businesses with repairs and improvements. The company guarantees franchisees will reach predetermined gross sales in the first year or the franchisee fee is refunded.
HomeVestors
www.homevestors.com
(800) 442-8937
Known as the "We Buy Ugly Houses" company, HomeVestors is a national network of real estate investors based on the concept of buying, rehabbing, and reselling homes. Franchisees benefit from the company's extensive advertising and training from experienced HomeVestors agents.
House Doctors
www.housedoctors.com
(888) 598-5297
House Doctors is a home improvement and handyman services company. Franchisees use technology to manage a national network of professional, skilled handymen and installers who will repair, maintain, and improve homes.
Housemaster Home Inspections
www.housemaster.com
(800) 526-3930
For the past 35 years, Housemaster has been offering pre-training, operations and marketing training, and technical training to their home inspection franchisees. Inspectors from 370 offices have conducted more than 2 million home inspections.
Kitchen Solvers
www.kitchensolvers.com
(866) 604-0002
Kitchen Solvers franchise owners specialize in kitchen cabinet remodeling, cabinet re-facing, and kitchen design consultation. Depending on financing options, franchise owners can often open their business with as little as $30,000.
Kitchen Tune-Up
www.kitchentuneup.com
(800) 333-6385
Kitchen Tune-Up simplifies and improves customers' homes through a network of success-oriented franchises. Started in 1988, the company offers many services, including specialty wood care, door replacement, and re-facing.
LeafGuard by Englert
www.leafguard.com
(800) 532-3482
LeafGuard's Comprehensive Program for franchisees includes a professional marketing plan, sales tools, and full business support for their one-piece lead and debris shedding gutter system for residential and commercial applications.
Liners Direct
www.linersdirect.com
(630) 227-1737
Liners Direct has manufactured custom tub and shower liners since 1991 and can produce most within 24 hours. There are no dealer or franchise fees, and dealers get a protected geographic area and manufacturer-certified training.
Mr. Electric
www.mrelectric.com
(800) 805-0575
Mr. Electric has been serving residential and commercial customers throughout North America since 1994. Each franchise is unique because the franchisee can decide the specific electrical applications the business should pursue.
Mr. Handyman
www.myhandyman.com
(800) 289-4600
Mr. Handyman is a residential handyman service that helps prioritize major and minor repairs. Franchisees have access to extensive marketing and sales support, including customizable Web pages and public relations programs.
Matrix Basement Finishing Systems
www.mymatrixbasement.com
(847) 290-8000
Founded in 2009, Matrix Basement Systems offer an eco-friendly, paperless, seamless smooth wall panel system for basements. The system comes with a 50-year warranty. Dealership opportunities available in the Midwest. 
Mister Sparky
www.mistersparky.com
(866) 571-8479
"America's On-Time Electrician" is a franchise opportunity for electrical contractors and remodelers looking to start a residential electrical service division or grow an existing service company.
N-Hance
www.nhance.com
(866) 642-6231
N-Hance is a wood-refinishing company that offers cabinet and floor renewal services and manufactures all of its own products. N-Hance provides many franchise benefits, including in-house financing, low startup costs, and protected territories.
One Hour Heating & Air Conditioning
www.onehourheatandair.com
(866) 571-8479
The One Hour Heating & Air Conditioning franchise offers the proper environment, tools, training, skills, consulting, expertise, support, and brand name to develop an HVAC franchise.
Owens Corning Basement Finishing System
basements.owenscorning.com/bfs/
(800) 227-3636
Owens Corning's Basement Finishing System allows moisture to pass through naturally to greatly reduce the chances for mold growth, and installs in about two weeks. Franchisees have access to the company's marketing and training in sales, technical production, and hands-on installation.
Paul Davis Restoration
www.pdrestoration.com
(800) 722-5066
Paul Davis is a leading emergency service and property damage reconstruction provider in North America, with more than 300 franchise locations across the U.S.
Pillar to Post
www.pillartopost.com
(877) 963-3129
Pillar to Post is a home inspection franchise with more than 400 locations in North America. The company requires a low upfront investment cost and has full training and licensing plans for all 50 states and Canada.
Pro Energy Consultants
www.proenergyconsultants.com
(888) 977-6363
Pro Energy, founded in 1995, is the nation's largest energy conservation auditing company. Pro Energy offers a comprehensive, three-phase new franchisee training program in addition to BPI analyst and envelope certifications.
PuroClean
www.puroclean.com
(800) 775-7876
Founded in 1991, PuroClean is a restoration franchise with 250 locations nationwide. A Quick Start program provides easy transition to ownership, online learning center, and three-week training classes offer training in all areas of restoration.
Rainbow International Restoration & Cleaning
www.rainbowintl.com
(800) 280-9963
Established in 1981, Rainbow International offers commercial and home restoration, and carpet cleaning services. Comprehensive training, marketing and sales, recruiting, and customer service resource support is available.
Ready Decks
www.readydecks.com
(866) 323-3257
Ready Decks was established in 2001 with a single goal: to provide high-quality site-built decks in the shortest time possible at the greatest value. The company has patents on three tools, two patents pending, and nine trademarks.
Renewal by Andersen
www.renewalbyandersen.com
(855) 530-1800
Renewal by Andersen is a subsidiary of Andersen Corporation specializing in window and door replacement, with a network of more than 100 retailers across the U.S. Dealers have an exclusive territory and receive other corporate support.
Re-Bath
www.rebath.com
(855) 321-7822
Re-Bath, founded in 1979, offers a range of replacement bathtubs, walk-in bathtubs, and bathtub-to-shower conversions, with 200 outlets worldwide. The company provides industry-leading products and installation techniques, comprehensive training programs, and ongoing sales, marketing, and operational support.
Sentrel Bath Systems
www.sentrelbathsystems.com
(801) 655-5230
Sentrel utilizes a bathroom wall system that uses a state-of-the-art digital imaging process to create wall panels. Each wall panel is custom fabricated and comes in natural granite, marble, and stone travertine styles.
ServiceMaster
www.servicemaster.com
(901) 597-1400
With a global network of more than 7,300 company-owned, franchise, and licensed locations, ServiceMaster is one of the world's largest residential and commercial service networks. The company's high-profile brands include Terminix, TruGreen, and American Home Shield.
Servpro
www.servpro.com
(800) 826-9586
Servpro franchise professionals provide fire and water damage restoration services, with more than 1,600 locations nationwide. The company offers a quick-start business model, expansion development, and training.
Sir Grout
www.sirgrout.com
(866) 476-8863
Sir Grout's proprietary cleaning methods and ColorSeal process has set the company apart in the floor restoration sector. Sir Grout gives franchisees access to continual product development and pre-opening "right start" training programs.
Solar Universe
www.solaruniverse.com
(866) 676-5279
Solar Universe is a full-service solar system expert in design, installation, and follow-up. The company provides lead volume, battle-proven systems, and customized technology to give partners an edge in a growing and competitive solar marketplace.
Steamatic Total Cleaning & Restoration
www.steamatic.com
(800) 527-1295
Since 1968, Steamatic offers residential and commercial cleaning and fire and water restoration. National and local support systems, preferred territories, and development opportunities have grown the franchise to over 500 franchises in 24 countries.
Storm Guard Restoration
www.stormguardrestoration.com
(651) 728-6860
Storm Guard offers a full line of roofing and home exterior restoration options. The company provides support on the insurance industries' methods of operation as well as a complete insurance negotiating and final billing team.
UBuildIt
www.ubuildit.com
(866) 828-4534
UBuildIt, an owner-builder consultant, began franchising in 1998 to assist families who want to manage their building projects themselves. Franchise partners take advantage of the company's business skills in sales, marketing, and consulting.
United States Seamless
www.usseamless.com
(701) 241-8888
United States Seamless, which began franchising in 1992, offers homeowners a wide selection of steel siding profiles, colors, and accessories. The benefits of being a partner include access to the company's full-time franchise coordinator and a two-day sales training program.
Universal Windows Direct
www.universalwindowsdirect.com
(800) 984-5846
Universal Windows Direct, which opened its doors to other entrepreneurs in 2006, offers a wide range of exclusive products, including replacement windows, vinyl siding, and entry doors through a national dealer network.
WIN Home Inspection
www.winfranchising.com
(866) 430-9308
Founded in 1983, WIN Home Inspection is a network of home inspection professionals located in 29 states. Complete marketing strategies, technology investments, comprehensive training, and ongoing education are available.
Window World
www.windowworld.com
(800) 639-8946
With more than 200 stores, Window World sells and installs more than 1 million windows annually. For a low fee, each franchise boasts a protected territory accompanied by in-depth startup training, corporate support, and ongoing education. PR