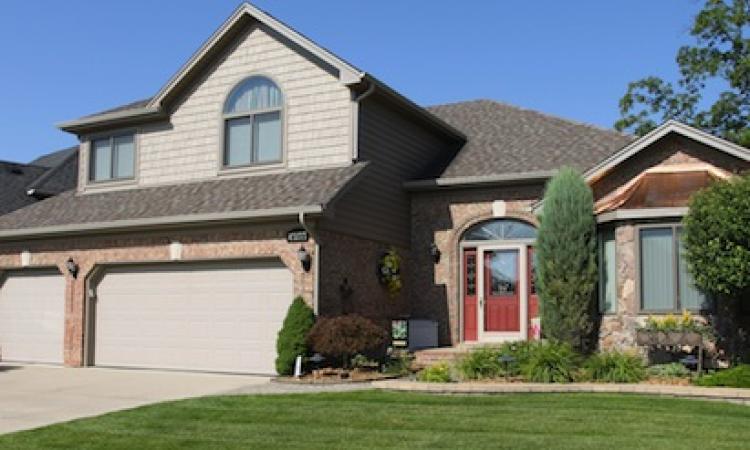 Michigan remodeler Bob Orow says he's as much a design consultant and educator as he is a contractor. Orow, President of Orow Home Improvement LCC, has been in the building industry more than 40 years, experiencing some of his greatest success in the last five.
"Homeowners," he says, "rely on a contractor walking in their front door to give them tips, to give them advice on how to make their house look the very best." Orow, who's an exterior specialist, brings them functional, beautiful ideas including various cladding combinations, different siding accessories and high-efficiency, enhanced building envelope techniques.
"I'll use hidden vent soffits rather than vertical soffits. I'll use beaded vertical to add flavor. I bring in dentil blocks a lot over the garage door or certain parts of the home," Orow explains, adding that he also installs high-grade doors and windows, whether they're fiberglass, vinyl or wood.
"It's all about creating the best look. It's like a pair of earrings for a woman, or a tie for a guy - you've got to make them aware of what their choices are," Orow says. "My goal is also to provide them with the best-performing products. With windows, we go beyond talking about low-E glass, to discussing air infiltration ratings. I talk to homeowners about four or five key questions that help them determine performance." Orow's philosophy is 'credibility through provability' and using certified products.
"I'm not geared for a one-stop sale," says the veteran remodeler. "I can spend a lot of time with homeowners. In that time, they fall in love with the ideas I present them."
One of the products that his customers are routinely falling in love with is one that Orow initially had misconceptions about. Now, he tries to use vinyl cedar siding from The Foundry on every job. "Ninety-nine percent of The Foundry siding I use is their Weathered Collection Split Shake, because the genuine weathered look gives you two tones," Orow explains.
Foundry siding, manufactured by The Tapco Group, uses a proprietary finish for the Weathered Collection aesthetics favored by Orow and his customers. These colors showcase variegated tones in the wood grain, with a darker shade of a color in the deep grooves of the graining and a lighter shade on peaks and higher points. The authentic texture of the Split Shake profile is achieved using molds cast from real hand-split cedar.          
In addition to his unique sales approach and standout aesthetics, Orow believes in constructing a high-quality building envelope. He always installs protective drain channel house wrap and insulated vinyl.
"I use insulated siding on all of my jobs," Orow says, "because you could have loads of insulation between the 2x4's, but the thermal conductivity could bridge right through the ends of the studs. Using insulated siding helps stop the bridging."