Hayworth Design & Construction reached out to past happy customers to learn why they chose Hayworth over the competition. Using that information, owner, Mike Hayworth involved his entire staff in figuring out the company  "why".
We've all been there: you've met with a client, submitted your estimate, and are waiting to hear if you won the job. But now the client wants to know what makes your company different from your competitor's who offered a lower bid.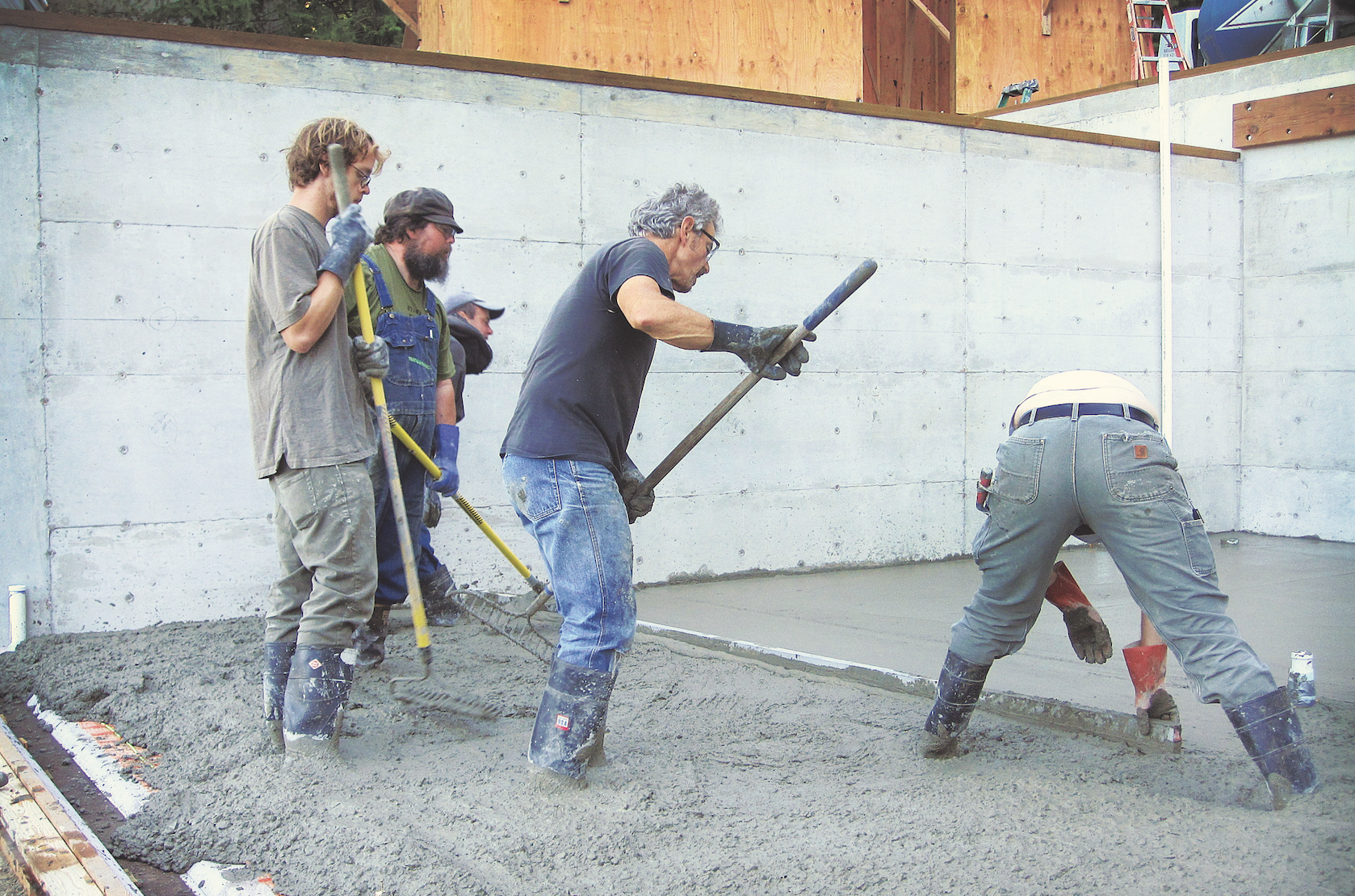 Simon Sinek, author of Start With Why, gives us a good baseline definition of what your "why" is. 
"Why do you get up in the morning? Why does your organization exist?" he writes. "Your 'why' is the purpose, cause, and belief that inspires you to do what you do. When you think, act, and communicate starting with your why, you can inspire others."
Not having a clearly defined answer to "why" is a quick way to ensure you probably won't win that bid. It's true that some customers only care about price, but more often than not, they want to know what makes you worth hiring over another bidding company. 
Not only do you have to know your "why," you have to be able to sell it to potential customers, too. Doing this begins to define the unique commitment that you, as an experienced remodeler, bring to clients. 
In the traditional sales process, having three or four estimates puts the project focus on cost, instead of the experience that good remodelers provide clients. 
When a homeowner gets multiple estimates for a project, the assumption is often that all contractors will deliver the same experience. But you and I know that nothing is further from the truth. 
To set yourself apart from your competition, help potential clients understand why they need you for their project. Here are five tips to get you started.
1. Discuss your industry relationships
Good remodelers build lifelong relationships with clients, trade contractors, and suppliers. These outside connections reflect on your work as much as your own employees do.
Look at the relationships you've already built: Do your tradespeople deliver and share the same professional commitments that you bring to every project you do? If not, think about why you continue to work with them. 
If you're working to sell a basement remodel, mention the contractor you've worked with for years who is a basement genius. Or if you're selling a kitchen remodel, mention your supplier that keeps you on trend with the latest products. 
2. Gain specific insights from past clients
To illustrate the value of past clients to future work, I did an exercise with Mike and Annette Hayworth, of Hayworth Design & Construction in Eastsound, Wash., on Orcas Island. They contacted a number of their previous clients who were happy with the work done on their projects, and asked the homeowners three questions:
1] When you were choosing who you wanted to work with, what gave you confidence in my work?
2] Did I do or say something that helped make you comfortable having me work on your home?
3] Boiling it down to one sentence, why did you hire me?
In reviewing with past clients what they think is special about your company, you define and differentiate your business with real-world input, from the people who deeply affect your bottom line.
Talking to past customers also points out differences between what you think is important and what the customer really cares about. Maybe you think homeowners care most about your team always being on time, but your customers care a lot more about good communication and transparency. The only way to find out is to ask.
By doing this exercise, the Hayworths received powerful testimonials that stated specifically what clients saw in their company and what was most important, from the homeowners' points of view.
3. Involve your team in crafting your why
Mike Hayworth involved his entire staff in figuring out the company "why" by scheduling brainstorming sessions during  monthly staff meeting to carve out the company's value and purpose. Involving employees created a chance for collaboration and team building, and gave everyone a stake in the company's mission.
After combining the input of past clients and current employees, Hayworth defined a series of company value statements. Hayworth Design & Construction believes:
• In maintaining its reputation, through hands-on guidance from Mike during every step of a project.
• In taking the time to do the job right.
• In listening to clients and creating the best house for their needs, accounting for each project's budget.
• In building nothing short of excellent quality.
• In paying attention to detail.
• In taking good care of company subs—giving them the time and space they need to do their jobs well.
• In taking good care of crew members.
• In doing things in the right order—nothing out of sequence.
• In maintaining a clean, tidy jobsite—for order, safety, and efficiency as well as aesthetics and morale.
These might not seem like earth-shattering revelations, but by taking the time to reflect, collaborate, and put down on paper what matters most to the company, you give yourself an advantage over those companies that haven't done the same. 
4. Narrow it down
You've done the research to figure out why your company stands out; now it's time to condense it into something that customers can quickly understand. 
Looking at its list of value statements, Hayworth defined three that encompass everything it stands for: integrity, care, and efficiency. They dubbed this "the Hayworth Way," and employees now have a quick, standard answer when potential clients ask, "Why you?"
Because the company put in the effort to clearly define its value to the customer in a manner that's uniform across the board, residents of Orcas Island know from the outset what they're getting in a company.
5. Don't let it become static 
The world around us is constantly changing, and your company should be no different. What you define as your "why" today might stay the same year after year, but that's not a guarantee or a requirement. 
The Hayworths continue to discuss with each other, their employees, and past customers what makes their company special. When those answers change, it'll be time to take another look at what the Hayworth Way really means. 
Finding your "why" is a process of authenticity, not invention. It's a clear delineation of the experience that you provide to your customers. Successful companies understand that they aren't just selling a project: They also sell an experience.