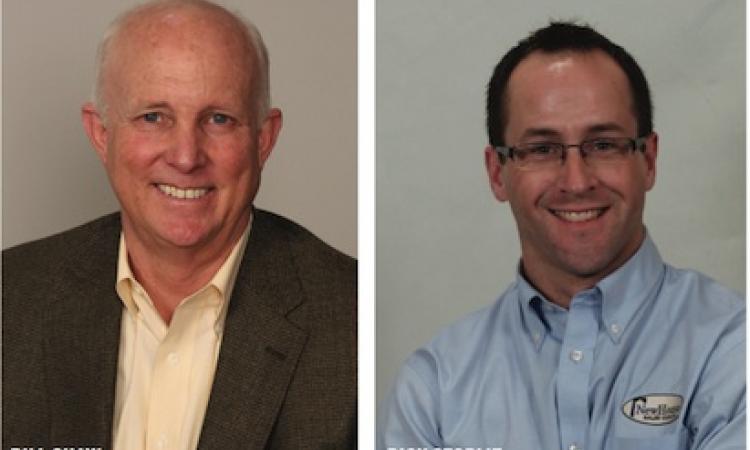 One of the biggest challenges these days is combating the increased emphasis many clients are putting on getting the lowest price. Professional Remodeler's Jud Motsenbocker talked to Bill Shaw and Rick Storlie about how they are selling value to clients.
Jud Motsenbocker: How big a problem have you found this low-cost mentality to be?
Rick Storlie: It was a huge problem for us in 2009 and the first part of 2010. When we went back and analyzed what the problem was – we were the problem.  

What our sales process had been in the past is we were using concept plans to attract new clients and get people in the door. When we presented a concept plan, the next question that came out of the prospect's mouth was "How much?"

We got rid of the concept plan and focused on education. We spent 30 mintues just talking about the remodeling process and how things work, and how they are priced. Then we'd say, "This is the way we do things. Would you want to work in a design/build relationship?"

Since we've been doing that and taking the emphasis off the price and putting it more on the service that they expect, our conversions have gone through the roof.
Bill Shaw: As Rick was saying, the object for all of us in this environment is to do our branding, our marketing and our sales and our company structure in such a fashion that we minimize that risk. What that means for me is that I want to make sure that the way I brand my company, I don't get a client that is going to call me because they want to put me in that competitive bidding situation.

We minimize the amount of anything free we give to the client until we have developed to a point in our sales process where we know the client is a good fit, we're a good fit for the client and the process is a good match for what they want to do.



Motsenbocker: Bill, in your case, it sounds to me that you will walk from a customer.
Shaw: Absolutely. The temptation is, which I see all over as I travel nationally, that you've got to take everything. You constantly see the challenge of someone who's struggling financially and to get a lead. Are they doing their due diligence to qualify this or are they saying they have to pursue this no matter what? They waste a tremendous amount of effort in the sales process and they don't even stand a chance of getting it, and if they do they won't even make any money.
Motsenbocker: Will you do a competitive bid project?

Shaw: At some point in your career, and for me it was about 13 years into it, the light bulb came on and I realized that if I continued to work for architects and designers and everybody else who had control of the process except me, I was going to get burned out fast.

I figured out that maybe the structure of the company is a way to get out of this competitive bidding scenario.

Now, that's changed. We are [bidding on projects]. One of the things I've learned through the Sandler sales process, even if you get into that situation, there are some ways to make sure you have a pretty good shot at it. You also limit the amount of time it takes your staff to prepare an estimate.

The trick is to how to manage your time on something like that so that you are not taking time away from other projects or losing out on other work. Time management on that is very, very important. On a big project, we'll charge for the bid and if we can't get anywhere on that, we'll say, "We're happy to spend two or three hours on it," and we'll come back with a rough budget and that's all we're going to do.
Storlie: Because we're design/build, we don't. What we have done is we've put some guarantees into our sales process. We'll give them a guarantee based on the preliminary scope of work we put together that we'll give them a budget, and we tell them that we will design plans within that budget. If we can't do that, they'll get their fee back.

Once we get into finalizing plans, recapping allowances, the scope of work, we do a zero variance guarantee, meaning that, with the exception of unforeseen circumstances, we guarantee the price that we're giving them.



Motsenbocker: When do you address price in the sales process? You both have a system and you address it as you go through the sales process. The entire sales process helps to do that.
Shaw: Absolutely, but the one thing that the audience in the magazine has to understand is who the client is. If you do the research and you understand who that client base is and you understand what they're looking for, you have to adapt your marketing and your sales process to go after that client.

We know that right now, even though the medical profession is challenged, I'm continually getting calls from a husband and wife that are both in the medical profession. They're very busy, they're working lots of hours, they're raising kids. Time is a big deal for them. So when you come in with a sales process that meets that client's needs, who's going to get the job?
Storlie: One thing we do with all of our marketing plans is we'll put together a target market. We're looking at not only demographics, but psychographics. We can also target certain geographic areas, certain professions. If we can get in good with a certain company, or doctors or engineers, what have you, and we work well with those people, we have a chance to have a long-term, mutually beneficial relationship with that client and all of the people they're referring.

You have to step back, look at who your target market is, look at how they're perceiving you and put together a specific sales process that addresses their needs. One of the mistakes we make in sales, in remodeling especially, is we want to jump right away to our solutions. But until the prospect believes we fully understand their needs and their pain points, we won't develop that trust factor.
Shaw: The remodeling industry, what we got away with 10 or 15 years ago, those days are gone. What troubles me and bothers me is that there is a whole generation coming up right now who are finding out the hard way that the old ways are not working and the new ways moving forward are more sophisticated.

The remodeling industry is no longer just going out and doing your thing. The sales systems and processes, intensive sales training is the key to success. Having a great marketing program and analyzing it, staying on top of it.

If you look at the people who are successful and those who are not, it's pretty easy to understand how you can get buried so quickly in this industry.
Motsenbocker: I think that's a good point that you guys bring out. Too many people worry to much about getting to the end of the project and not worry about setting the company up with marketing and sales systems to win that client over to begin with. Do you educate your clients on the differences between contractors?
Shaw: We do. It doesn't take a whole lot in remodeling sales to set yourself apart from everybody else. There are just a few key things that really make a difference. The sophistication level of where clients are at today is something I don't think a lot of people understand.
Storlie: The first thing we start with is educating them about remodeling. Secondly, we will talk about contractors. If we determine they are a good lead and we're going to out and visit their home, we do a "send ahead," a simple PDF file that discusses what we're going to talk about at the initial consultation. Part of that is a financing worksheet, and also tips and questions to ask. We have 22 different questions we put on there that they should be asking anyone they interview, including us. These are loaded questions, because our salespeople are ready for them and we want them to ask our competitors those questions.

Going into this, if you're a consumer talking to a remodeler, the default is to commoditize the industry, so the only differentiator is the lowest price. So if you don't take the time to ask the questions that will reveal the differences, you are just a price to someone. So we make sure we do that and spend a lot of time educating them.
Shaw: In your initial phone call and your initial meeting, if you set yourself so far apart from the competition because of how you conduct those two things, the competition is going to shoot themselves in the foot, so you really don't have to worry about it.


Shaw founded William Shaw & Associates in 1984. For the last 14 years, the company has used the design/build model. Shaw is the primary salesperson for the company.
Storlie works as a virtual marketing and sales manager for remodelers and small volume home builders throughout the country. This month he shares lessons from two remodelers: New Spaces in Burnsville, Minn., and Powell Custom Homes & Renovations, Des Moines, Wash.