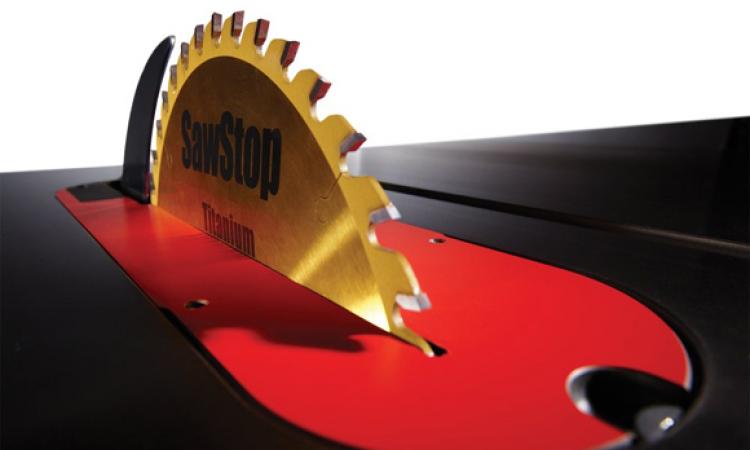 Photo: courtesy SawStop
A June 20 Supreme Court action allows SawStop corporate parent SD3 to continue its lawsuit accusing saw makers of conspiring to boycott its table saw safety technology.
The one-sentence order rejected a petition to reverse a lower court ruling that permitted SawStop to sue Black & Decker and several other members of the Power Tool Institute. The Institute has advocated against efforts to require SawStop's flesh-sensing blade brake technology on saws.
In the petition filed in January, toolmakers argued the Fourth Circuit ruling applied too stringent a standard to SawStop's claims that they planned to boycott the technology. They also claimed that SawStop's technology was "commercially unproven," and that the company's royalty demands were unreasonable.
SawStop marketing vice president Matt Howard declined comment, citing ongoing litigation. A Bosch spokeswoman called the Supreme Court action "just one step in the process" and said "our case continues to be vigorously defended in the trial court." Other manufacturers named in the lawsuit have yet to respond to our request for comment.
SawStop first filed suit in February 2014, claiming that manufacturers had colluded through the Power Tool Institute not to license SawStop's technology, which stops and retracts a table saw's blade after detecting contact with a person. The lawsuit also says the manufacturers tried to block Underwriters Laboratories from including include SawStop technology in its safety standards, instead proposing a lower UL standard that would limit their exposure to product liability claims.
Defendants include Black & Decker, Robert Bosch Tool, Makita U.S.A., Hitachi Koki USA, Milwaukee Electric Tool, One World Technologies, Ryobi Technologies, Techtronic Industries North America, and Pentair. 
Read Pro Remodeler's cover story about flesh-sensing technology on table saws.