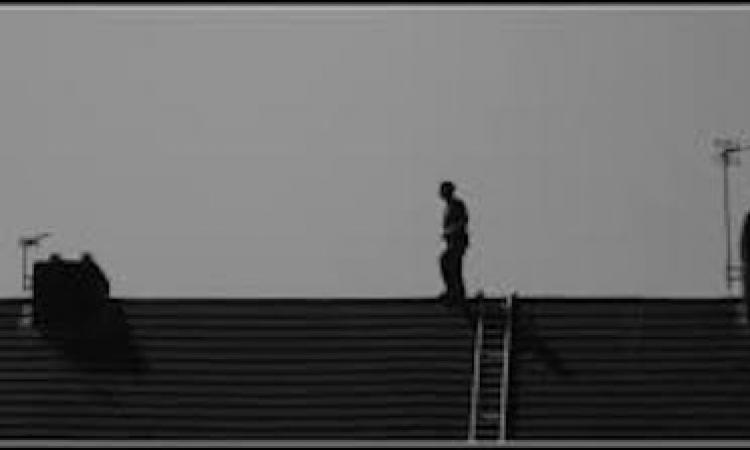 Photo: commons.wikimedia.org
Replacing a roof should be viewed the same as any other fairly common home renovation, but companies that specialize in roofing have long had to contend with an industrywide reputation for bad, unethical, and even criminal conduct. A quick search of the Web shows no signs of this legacy going away any time soon. Vanessa Porter, one of 97 Manatee County, Fla., homeowners ripped off in a scheme by roofing contractor Eric Shane Johnson, tells the local paper that it is "absolutely ridiculous" that Johnson continues to hold a valid state construction contracting license, but he does. In a scam that went on for years in upstate New York, the father-son team of Anthony and Geno Delmaros would arrive to do a roofing job, tell the homeowners that they needed additional cash for materials to get started, then vanish with the money.
This fall, investigative reporter Scott Gordon for NBC's Fort Worth, Texas, station noted that "Rarely are contractors ever accused of committing a crime." That statement was the lead-in to a clip that tells the story of a couple who stole more than $100,000 from homeowners by collecting deposits and never showing up for work. The roofing company owner often brought his child with him on sales calls.
Also in the fall, an Elgin, Ill., roofing company owner named Robert Durchslag was arrested by federal agents after fleeing the state, accused of falsifying his company's bank records and depositing bad checks into the company's account. 
As states such as Florida, through its Department of Business & Professional Regulation, mount sting operations to flush out unlicensed contractors, roofers are of course among the rousted. In that state, providing estimates for contracting work that you're not licensed to do can land you in jail.
Robert Swain, owner of Robert's Roofing Service, in Portland, Ore., is already in jail, after breaking into a former client's house to hide from the police. A local report on KATU News noted that Swain had had a pile of complaints filed with the Oregon Construction Contractor's Board before his arrest on various charges connected with drugs and guns, and that those with valid workmanship claims against the money could collect on his posted $20,000 bond. "But file quickly," the online report advised, "to get your place in line …"
Rather than take the rap for rogue roofers, reputable roofing companies make a point of establishing their longevity and use business best practices as a way to differentiate themselves from the herd. Many lead local philanthropic efforts, a tactic now being encouraged at the association level.
In an effort to counter the ongoing barrage of negative stories, the National Roofing Contractors Association operates a blog called "Roof Scoop."
in which it promotes National Roofing Week (July 4-11 in 2015). The blog also urges homeowners to choose contractors that are NRCA members, and advises members to post about their experience participating in philanthropic and other community endeavors. PR