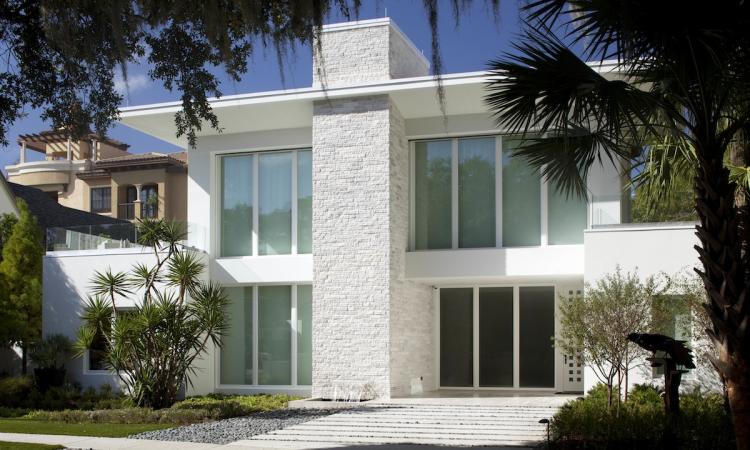 The New American Home 2012 in Orlando, Fla. qualified for the EPA's Indoor Environment Protocols.
Millions of American homes will be retrofitted in the coming years to increase energy efficiency, install green features, and add upgrades. When retrofit activities account for and address potential indoor air quality concerns, this work can lower utility costs and improve indoor air quality at the same time. However, when retrofit and upgrade work proceed without first assessing and appropriately planning to manage the risks, these activities can degrade indoor air quality and negatively affect occupant health.
The U.S. Environmental Protection Agency's (EPA) Healthy Indoor Environment Protocols for Home Energy Upgrades (Protocols) provide industry professionals with practical guidance on how to conduct home assessments and take actions to maintain or even improve indoor air quality in conjunction with energy efficiency retrofit and other remodeling activities.
The Protocols are designed for energy-efficiency retrofit and housing rehabilitation professionals and others engaged in energy-focused residential retrofit, renovation, or remodeling efforts. They apply to existing single-family and multi-family low-rise residential buildings and offer guidance for conducting home assessments and the steps contractors need to take to maintain or improve a home's indoor air quality and safety.
EPA recommends adoption of this voluntary guidance by a wide array of entities conducting retrofit activities:
Federal, state, tribal, and local weatherization assistance programs
Federally funded housing programs
Industry standards organizations
Private sector home performance contracting organizations
Public and environmental health professionals.
The Protocols may also help to improve the quality of home weatherization projects and other energy-efficiency retrofit or remodeling jobs, ultimately reducing failures and call-backs—a big financial and reputational benefit.
The Protocols focus on high priority indoor air quality issues often encountered and sometimes exacerbated during home energy upgrade work, such as moisture and mold; asbestos; radon; carbon monoxide; pests; materials emissions;  whole-house ventilation for distributed contaminants, and more. The Protocols include guidance on how to assess risk before work begins, minimum actions to take to ensure work does not make things worse, and expanded action for improving indoor air quality.
Why is indoor air quality so important?

---

EPA's Total Exposure Assessment Methodology (TEAM) studies found levels of about a dozen common organic pollutants to be 2 to 5 times higher inside homes than outside, regardless of whether the homes were located in rural or highly industrial areas. Other research indicates that people spend approximately 90 percent of their time indoors. Thus, for many people, the risks to health may be greater due to exposure to air pollution indoors than outdoors.
Assessment Protocols include the EPA-recommended or EPA-required steps for evaluating existing conditions of concern and potential concerns that may arise from typical retrofit activities.
Minimum Actions include critical steps that home energy retrofit contractors should take to ensure their work does not introduce new indoor air quality problems or make existing conditions worse.
Expanded Actions include additional yet simple actions to promote healthy indoor environments that can easily be taken during many home energy retrofit projects. They can be performed by trained home energy retrofit workers who have sufficient resources.
The Protocols also include guidance on home and job safety, as well as worker protection and client education.
EPA worked in coordination with the U.S. Department of Energy Weatherization Assistance Program (http://www.weatherization.energy.gov/retrofit_guidelines) and the White House Council on Environmental Quality Recovery Through Retrofit initiative (http://www.whitehouse.gov/sites/default/files/Recovery_Through_Retrofit_Final_Report.pdf) to develop this guidance. Programs and contractors undertaking energy retrofits and renovations are encouraged to coordinate their services with local health and housing resources to provide families the support they may need.
You can download EPA's Healthy Indoor Environment Protocols for Home Energy Upgrades for free at http://www.epa.gov/iaq/pdfs/epa_retrofit_protocols.pdf. PR
--
Building Science resources provided by EEBA and its National Education Partners. For further information regarding a Houses That Work session coming to a city near you or to register for the Excellence in Building Conference, please visit eeba.org.