"The color, tile, brass, and fixtures all make this space beautiful to the eye."
This Colonial home was built in 1822, and the master bathroom was previously a large empty space with no existing plumbing. The team leveled the floor and ceiling and reinforced much of the floor framing to allow pipes to run to and from the space. 
Creative solutions were devised to house the room's mechanical components: The turbine motor for the 6-foot-long jet tub is concealed in a custom built-in night stand in the adjacent bedroom, and the shower's steam unit is hidden under the bench. There is also a removable wall panel in the shower that allows access to the electrical components of the control system.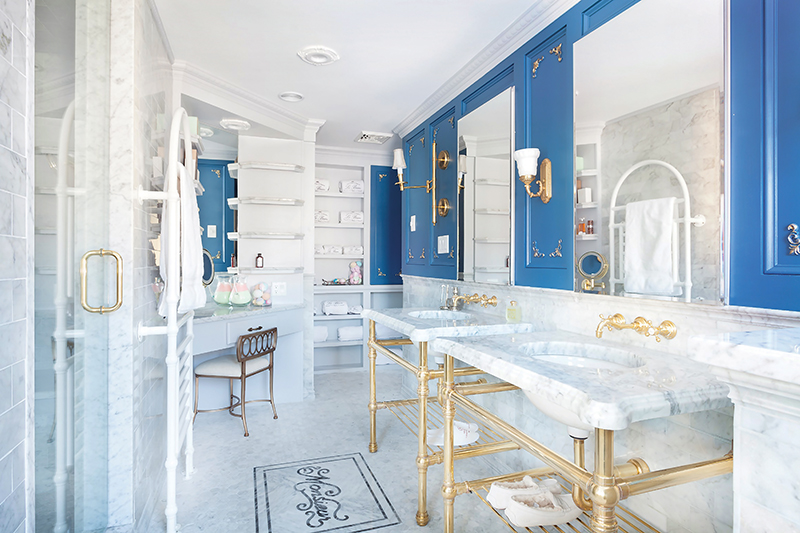 Two on-demand water heaters were installed in the basement: one to provide hot water for the shower, tub, and faucets, and one to for the hydronic towel warmer and radiant heat loop in the shower floor.
Remodeler: Joseph Kupstas
Photos: Greg Perko
See more winners here