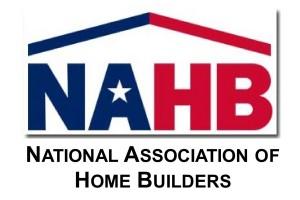 Results from the second quarter Remodeling Market Index (RMI) dropped two points to 45, reflecting a weaker labor market. According to the NAHB, the RMI reached 48 twice in 2011, the highest readings since 2006.
The RMI is based upon a quarterly survey of NAHB remodelers that asks them to rate current remodeling activity combined with indicators of future activity, such as call for bids. An RMI below 50 indicates that more remodelers believe market activity is lower than the previous quarter.
The second quarter of 2012 saw the RMI component measuring market conditions drop to 46 from 49. The RMI component measuring future indicators of remodeling business remained unchanged at 44.
Despite the downward adjustment, the outlook for remodelers remains optimistic.
"Remodelers have some backlog of jobs and combined with higher quality leads, makes them cautiously optimistic about the near future," said NAHB Remodelers Chairman George "Geep" Moore, Jr., GMB, CAPS, GMR and owner/president of Moore-Built Construction & Restoration, Elm Grove, La. "The positive outlook is tempered by continuing credit constraints and inaccurate appraisals that make customer financing difficult for big jobs like additions and whole house remodels."
The RMI also revealed that two important factors of future activity increased:
•            Backlog of jobs to 46, up from 43

•            Amount of work committed for the next three months to 43, up from 42
Meanwhile, the National Association of the Remodeling Industry's (NARI) Second Quarterly Business Review indicates NARI members believe the remodeling climate is better now compared to the same time in 2011.
"There are clear indications that some of our NARI members believe they have weathered the storm, and expect consumer confidence to return to a more consistent pace going forward," says Kevin Anundson, CR, CKBR, NARI National Secretary and Owner Assisted Remodeling, Elm Grove, Wis.
According to NARI, their members forecast stronger sales growth over the next three months based on three key indicators:
•            Postponement of projects

•            Growth due to low interest rates

•            Improving home prices
"Many homeowners have made the decision to remain in their home and are choosing to make improvements and increase their comfort and long-term living accommodations. This thought process allows them to be much less concerned about return on investment and resale values," says Anundson.
A homeowner poll conducted on NARI's website in May 2012 showed that 28% of homeowners planned on staying in their home up to five years longer because of the economy.
A final market indicator, the BuildFax Remodeling Index, found residential remodels authorized by building permits posted a seasonally adjusted annual rate of 2,725,000 in June. This rate represents a 1% decline from June 2011, and a 6% decline from May 2012.
"Remodeling growth is slowing down, but we still estimate that more residential remodeling projects will be permitted in 2012 than 2011," said Joe Emison, Vice President of Research and Development at BuildFax, Asheville, N.C.  PR