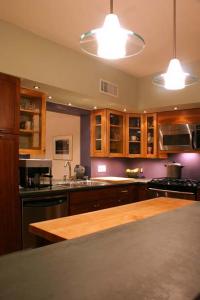 Remodeling Market Index rides high into 2012
The Remodeling Market Index (RMI) hit a five-year high at the end of 2011, indicating that residential remodeling should continue to grow in 2012, according to panelists at a press conference held today at NAHB's International Builders' Show.
The RMI is based on a quarterly survey of remodelers nationwide, which tracks current remodeling activity. A separate index measures indicators of future activity. In the fourth quarter of 2011, the current activity index reached a score of 48, its highest point since 2006; this number was also an increase of 5.4 percent over the previous quarter. The future activity index also increased, going from 40.4 in the third quarter to 44.8 most recently.
Survey results indicated that the strongest segments of the current remodeling market are aging-in-place retrofits, energy efficiency upgrades and reinvesting in distressed properties.