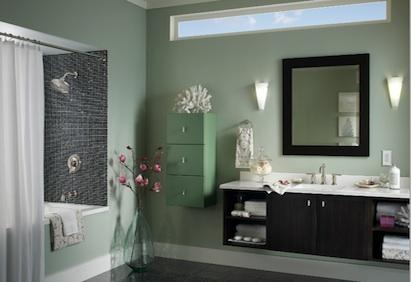 Residential remodeling activity continued to show impressive gains compared to 2010 according to the latest findings from the BuildFax Remodeling Index (BFRI).  BuildFax, the nation's leading provider of building permit data, delivers the index monthly as the only source of national remodeling data.
The latest BFRI index, detailing remodeling activity from January 2011, also indicated that residential remodeling activity experienced the fifteenth straight month of year-over-year gains indicative of sustained growth within the remodeling industry as the economy continues on its slow recovery and many Americans look to remodeling their homes rather than purchase a new home or apartment.
The BFRI is the only source directly reporting residential remodeling activity across the nation. The monthly information, derived through related building permit activity filed with local building departments across the country, reports trends in remodeling activity for the entire United States, as well as for the four major regions of the country: Northeast, South, Midwest, and West.  The monthly report provides month-over-month and year-over-year comparisons for the entire nation and the four regions included in the index. 
"The first month of 2011 showed increased remodeling activity compared to a year earlier, even with the harsh weather present in many parts of the country," said Joe Emison, vice president of research and development at BuildFax.  "Remodeling activity traditionally dips during the winter months, however January 2011 showed surprising strength for the market and the month was better than or equal to January 2010 in every region of the country."
The Residential BuildFax Remodeling Index for January rose 22% year-over-year—and for the fifteenth straight month when comparing year-over year numbers—in January  to 99.0, the highest January number in the history of the index, which starts in 2004.  Residential remodels in January were down month-over-month 4.8 points (5%) from the December value of 103.8, and up year-over-year 17.6 points from the January 2010 value of 81.4.
All regions posted year-over-year gains, although the Northeast continues to lag behind the other regions.  For the first time in four years, the Northeast posted a year-over-year gain in January (4.6 points, 7%), but the January 2011 Northeast value is 18 points below the January 2007 value.  The other regions all did significantly better than the Northeast, posting double-digit percentage gains over their respective January 2010 values (South: 9.2 points, 13%; Midwest: 18.5 points, 28%; West: 15.9 points; 19%).  As is usual in January, index values were down month-over-month in every region: the Northeast was down 6.9 points (9%), the South was down 4.3 points (5%), the Midwest was down 9.6 points (10%), and the West was down 3.8 points (4%).