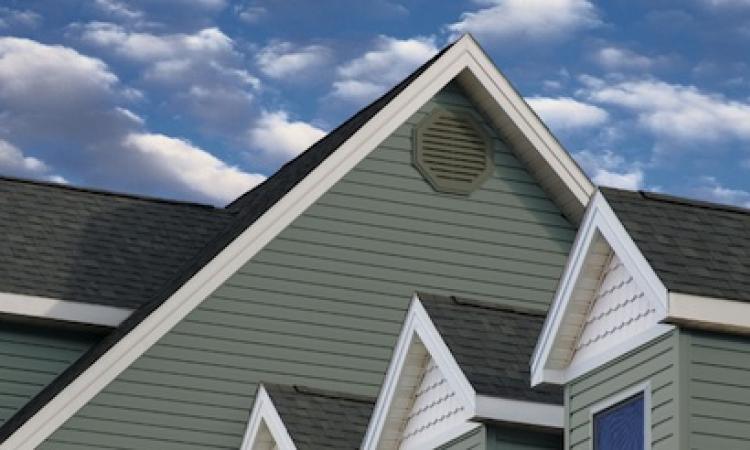 Exterior remodeling projects continue to be a steady driver of business, with many remodelers reporting increased work, as well as larger projects over the past year.
The 2012 Professional Remodeler exteriors survey found that 94 percent of remodelers generated at least some business over the past year from replacing siding or otherwise remodeling the exterior of the home. A quarter of all respondents said that exterior projects made up more than  half of their work over the last 12 months.
"Clients are tired of their building's appearance," said a Wisconsin-based exterior remodeler. "They're looking for energy efficiency and less maintenance with more curb appeal."
Growing market
The trend continues to be moving up for exterior projects, with 34 percent of remodelers reporting doing more exterior work in the past year compared with only 13 percent who reported doing less. While 53 percent said their level of exterior work was unchanged, it was the third consecutive year that the number of remodelers reporting more exterior work outpaced those reporting a decline.
"Sales are still lagging, but customers seem willing now to entertain the idea of improvements," said an exterior remodeler from Washington state. "In the past four years or so, the customer has not even been willing to entertain the idea."
When homeowners do choose to replace their siding, they are usually opting to do it as part of a larger remodel. Only 10 percent of the remodelers we surveyed said their typical siding replacement project involved replacing the siding only. Two-thirds of remodelers said their typical siding replacement project includes replacing the existing windows and 46 percent said it typically includes a new door or doors.
Thirty percent of remodelers said they usually replace the roof when undertaking a siding project and 4 percent said it includes some other type of work. Forty percent said their typical exterior project is usually part of a larger addition or whole house remodel.
Budget a concern, but prices increasing
Clients still are keeping an eye on the bottom line, but prices continue to creep up. For the third year in a row, at least half of remodelers reported an increase in the price of their average exterior project.
"All of our clients are being careful about what they are investing in their homes, but clients are looking to improve the curb appeal of their homes and reduce their overall maintenance," said a Michigan full-service remodeler.
Fifty-nine percent of remodelers reported a higher average price for their exterior projects over the last year, while only 11 percent said it had declined. Thirty-one percent reported no change.
Nationally, 58 percent of remodelers reported an average project size of less than $15,000 and 13 percent said their average project was less than $5,000. At the high end, 18 percent had an average price tag of more than $25,000.
Those larger projects were most likely to be in the South and West, where 24 percent and 20 percent, respectively, reported average prices of more than $25,000, while only 11 percent of remodelers in the Northeast fell in that category. That's a reversal of last year, when remodelers in the Northeast reported the largest projects and those in the South and West the smallest. Remodelers in the Midwest continued to hold steady near the national averages.
Maintenance biggest driver
Failing or damaged products continue to be the biggest reason that homeowners choose to replace their existing siding. More than half of remodelers said it was a very important driver for projects (the only reason cited by at least 50 percent as very important) and 78 percent said it was at least somewhat important.
Reducing maintenance and improving curb appeal were important, but certainly less so than the clear "need" driver of a failing exterior. About a quarter of remodelers said those two were very important drivers of remodeling. Reducing maintenance was at least somewhat important for 63 percent of remodelers, while curb appeal was cited by 54 percent. Only 42 percent of remodelers said improving energy efficiency was at least somewhat important (only 17 percent said it was very important). That was the only category to see a significant change from 2011, when 56 percent of remodelers said energy efficiency was an important driver of exterior remodels.
When clients do decide to remodel, fiber cement and vinyl are the overwhelming choice. Sixty-six percent of remodelers reported installing fiber cement over the past year and 61 percent said they had installed vinyl. Wood was close behind at 55 percent. When it comes to the most commonly installed product, though, the difference becomes even starker, with 33 percent of remodelers saying vinyl was their top product and 32 percent citing fiber cement. Wood was a distant third at 13 percent.
There were some significant regional differences reflecting the various home styles in those regions. Vinyl was the most selected in the Northeast and Midwest, where 49 percent of remodelers in each region install it more than any other product. In both regions, fiber cement was second, the choice in about a quarter of projects.
On the other hand, fiber cement is the top choice for 50 percent of remodelers in the South, with vinyl and stucco far behind at about 15 percent each. Remodelers in the West saw a more diverse product mix, with wood and fiber cement being the choice of 24 percent each, followed closely by stucco at 22 percent. Vinyl was the top product for only 12 percent of remodelers there.
Whatever the material, remodelers have a heavy influence on the product and brands that homeowners choose when they replace their siding. Sixty-four percent of remodelers said their average client relies on them to make all material and brand recommendations for siding, and another 22 percent said that while their clients may have a material in mind, they still recommend the brand.