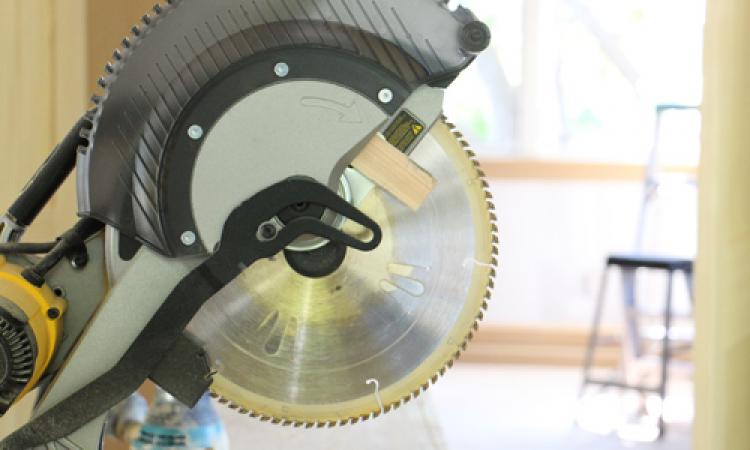 This is a sidebar to our exclusive feature on flesh-sensing technology and what it means to the remodeling industry. Click here to read the main story.
SawStop's active injury mitigation has been the subject of legal controversy since soon after its conception. This has included legislative and court battles the company participated in, as well as lawsuits by injured table saw users against makers of conventional saws.
In 2012, SawStop founder Steve Gass supported a bill filed in the California Legislature by Assemblyman Das Williams (D-Santa Barbara) that would have required all saws sold in the state after Jan. 1, 2015 to have active injury mitigation. The Los Angeles Times reports that Gass "hired a Sacramento lobbyist ... to persuade lawmakers" to support the effort. Although the bill passed in the House, it died in the Senate in August of that year after fierce opposition by manufacturers and retailers. Gass insists that he didn't want to mandate the use of SawStop on all saws, but to force companies to make safer saws. Yet SawStop was the only such technology at the time.
Then in February 2014, the company filed a complaint in a Virginia District Court against 16 leading power tool companies, claiming that they conspired to keep SawStop from becoming the industry standard. The court dismissed the complaint in July 2014.
SawStop's patent infringement complaint against Bosch at the International Trade Commission is just the latest saga in what some believe is an effort to increase market share via regulators and courts, though it has yet to bear any fruit. What have succeeded are high-profile product liability cases. 
In May 2007 Brandon Stollings was injured while using a Ryobi table saw at a home in Trevor, Wis. He sued the manufacturer, lost, won a retrial on appeal, and was awarded $2.5 million in damages. Then in 2010, a federal court in Boston ordered Ryobi to pay flooring installer David Osorio damages of $1.5 million, after he cut off a finger using one of the company's saws. Osorio won the case even though he admitted to removing the blade guard. 
In both lawsuits, lawyers argued that the saws lacked available flesh-sensing technology. Stollings and Osorio may be just the first returns in what's looking like a new profit center for the legal business. Nicholas Wheeler, a partner at the law firm Cosgrave Vergeer Kester, in Portland, Ore., wrote a law journal article on the subject of table saw liability earlier this year. He says that while researching it he came across around 90 pending cases.
While more court victories may lead saw manufacturers to take a second look at injury mitigation, some contractors also question how these legal developments might affect them. If Bosch wins at the ITC and flesh detection becomes more widely available, is there any liability for employers who don't use it? 
Most lawyers seem to think not. "An employee hurt with a table saw would go through the workers' compensation system, and the issue of how safe the saw is would not be a major part of the proceedings," says Jeremy Hudia, an attorney at Miller, Stillman & Bartel, in Cleveland. The ability to go after the employer varies by state. "In some states it may be possible for an injured employee to argue they should be able to file a traditional lawsuit because the employer did not use the safest equipment," he says. However, he adds that it's rare.