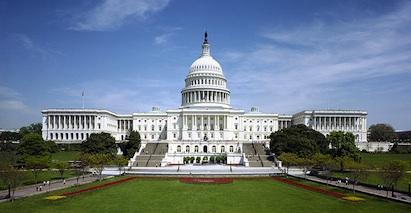 The U.S. House on Friday passed a repeal of the stricter 1099 requirement, following the Senate's action last month. The two houses, though, can't agree how to pay for the repeal, meaning it remains the law for now.
In short, the 1099 regulations, included as part of the Patient Protection and Affordable Care Act passed last year, would require more paperwork for most small businesses, with companies now required to file 1099s for any individual or company they do more than $600 of business with. (You can read a more detailed explanation in our previous coverage.)
The biggest issue? How to pay for the more than $20 billion in extra revenue that the tougher 1099 standards were supposed to help collect.
The House passed a stand-alone bill that would fund the shortfall by taking the money away from paying for tax subsidies in the healthcare reform package. The Senate, on the other hand, included the repeal as an amendment to the Federal Aviation Administration's annual authorization act. The Senate directed the Office of Management and Budget to make up the shortfall with unspent federal funds.
Small businesses in many industries (including building and remodeling) have raised objections to the increased paperwork required by the law. Trade associations from the NAHB and NARI to the Chamber of Commerce have been lobbying against it.