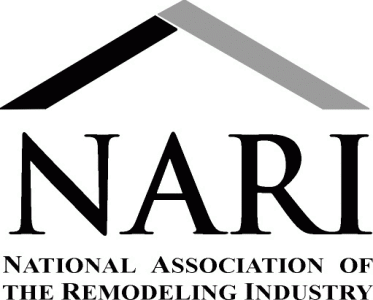 National Association of the Remodeling Industry
During the 2014 Spring Business Meeting, the National Association of the Remodeling Industry (NARI) named immediate Past President Art Donnelly, MCR, CKBR, of Legacy Builders & Remodelers Corp. in Mount Sinai, N.Y. as its chairman of the board and elevated Kevin Anundson, MCR, CKBR, of Renovations Group Inc., Elm Grove, Wis., to the office of president.
As Donnelly begins his new position as chairman of the Board of Directors, he will continue to focus on helping NARI provide positive experiences for its members and their customers through professional and educational opportunities. "I want NARI to be considered synonymous with success, by encouraging professionalism in the industry through increased awareness and commitment to the highest standards in its members," Donnelly says.
Anundson assumes the role of president after serving as president-elect, secretary and treasurer, as well as chairman of the Certification Board. His experience in NARI leadership also includes involvement at the local level, where he has served on several committees, the Board of Directors and the Executive Committee as treasurer and vice president of Milwaukee NARI/Home Improvement Council.
For the upcoming year, Anundson's focus as president will be on NARI's direction of fostering professional growth within the industry, drawing from remodeling trends and technological advancements.
"As the 'Voice of the Remodeling Industry,' NARI members are on the forefront of home remodeling trends—from layout and accessibility to creating greener and more energy-efficient homes," Anundson says. "I view my responsibility as equally shared between providing homeowners with the most knowledgeable and quality- minded contractors and suppliers, and providing benefits to our 27,000- plus members that cannot be realized by any other organization. In addition, I will continue to advance our legislative agenda and member participation to support our industry in a year of predicted growth."
The remaining officers, also elected and announced during the meeting, include: President-Elect Judy Mozen CR, GCP, of Handcrafted Homes Inc., in Roswell, Ga.; Treasurer H. Dale Contant, MCR, UDCP, of Atlanta Design & Build, Marietta, Ga.; and Secretary Robert Didier, of Benco Construction, Bohemia, N.Y.
Paula C. Goedert of Barnes & Thornburg, LLP in Chicago serves as general counsel. The elections took place at the New Orleans Marriott, in New Orleans, LA, on March 29, 2014. PR