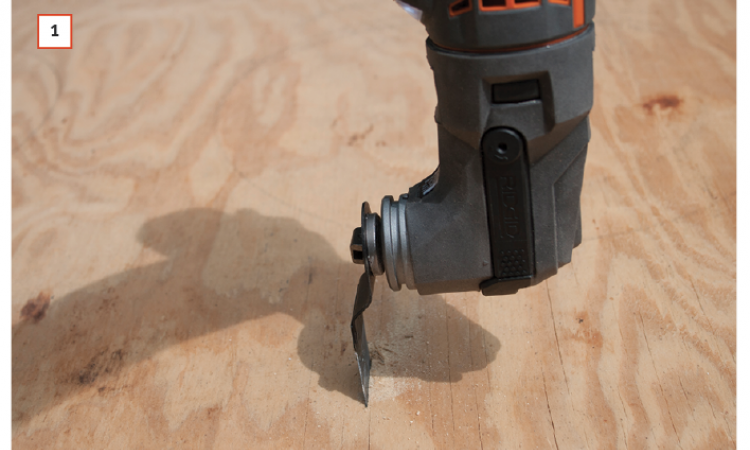 All photos: ProToolReviews.com
The oscillating multi-tool is one of the handiest tools you can have around the jobsite or workshop. Its versatility allows you to accomplish a number of tasks that would be impossible with other tools. Here are six of the most common things you can do—and that's just the start. 
1] Making easy plunge cuts: This is possibly our favorite use for an oscillating multi-tool. The tool is designed for "impossible" plunge cuts. It makes them easy, but only if you use the right blade. While multi-tools are commonly used to cut holes in drywall for electrical boxes, they can tackle any job that needs a plunge cut, whether it's starting a mortise, making a notch, or cutting trim and casings to make room for flooring. (see lead image, above)
2] Sanding tight spots: Swapping the blade attachment for the sanding attachment, you can use the oscillating multi-tool as a small detail sander. It's not a replacement for other handheld sanders, but it will work for small areas. We like the control it gives us over the work. There's also an abrasive attachment that's good for removing small arms of grout or glue.
This is an excerpt from a longer story. Read the full article at ProToolReviews.com.